Just ask for 'HCF'
We human beings don't like long names. We'd rather abbreviate everything…it's convenient and it also saves time! We've done it very regularly with films (DDLJ, K3G), with celebs (SRK, BIG B, J-LO & K-JO), with film genres (Sci-Fi, Rom-Com), with places…there's Cal for Calcutta, CP for Connaught Place and in case you didn't know, NOIDA stands for New Okhla Industrial Development Authority!
Back in 1991-92, when speaking about sex and condoms in public was a strict no no in India, the rebellious Pooja Bedi did a famous condom ad campaign and walked straight into our living rooms through the telly, and into our bedrooms via our fantasies. The campaign went a long way in educating people about safe sex and spreading AIDS awareness. Where it also succeeded was in getting people to shed their inhibition. Earlier, a man would fumble for words every time he'd visit a shop for the contraceptive, but now all he had to do was "Just ask for KS". The tagline of the Kamasutra Condom ad helped a man remain a man at the chemist's counter!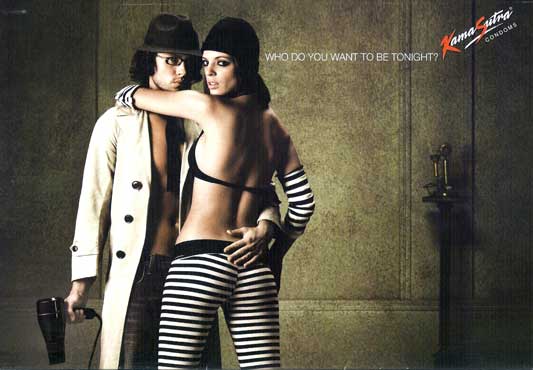 We were just boys then (in Class 9) and had no business with condoms (can't say that about the youngsters today though!), but we liked the acronym 'KS'…we found it 'cool'. Since we didn't have any reason to use 'KS' (the word too) on campus…we gave short forms to other 'wearable' things. So, Kurta-Pajama became KP, Kolhapuri Chappals were KC and WT stood for White Trousers. A random term that really became popular was BKR (Baap Ka Raj).
It didn't take too long for our abbreviated conversations to shift to the School Dining Hall. A regular feature of our breakfast was AKT (Aloo ki Tikki) and at times when we got lucky, BJ (Bread n Jam) made way for AKP (Aloo ke Parathe) with AKA (Aam ka Achaar). Every Tuesday for lunch it was either KC (Kadhi Chawal) or RC (Rajma Chawal)…and for dinner (since Tuesday was a 'pure veg' day) we'd wish for CB (Chhole Bhaturey)! Of course, School food was nothing compared to stuff that was HM (Home Made). Hence, we'd often bunk and 'treat' ourselves to Bun Oms (Bun-Omlettes) or BTs (Bun Tikkis), almost always accompanied by Thums Up, our favourite CD (Cold Drink)!
Even my friend Sharib Khan became Khau Khan (and later, KK) for his voracious appetite for food, among various other 'mouth watering' stimuli.
It's been some time since we graduated from School, and we've gotten rid of all these 'cool' nametags…but one that I continue to use (I discovered it's pretty universal) is HCF. One can't go to Delhi (and any Delhiite living away from home will vouch for this) and not visit Nirula's for their heavenly Hot Chocolate Fudge. Even their staff is aware of the popular term. All you've got to do is, "Just ask for HCF."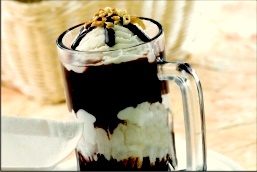 Nirula's HCF.  Pic from shop.nirulas.com
Just Ask For 'HCF'