2011 Will Be The Year Of The Vegetable
5 Jan 2011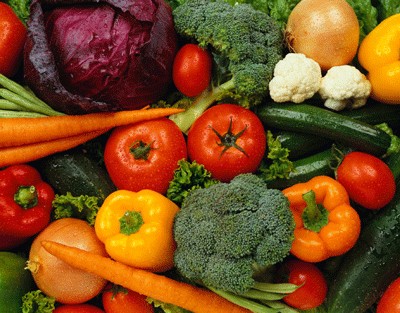 With problems like childhood obesity, premature aging, suffering from sickness, it is difficult to even dream about teaching American children enjoying healthier foods. Still think again because 2011 Will Be The Year Of The Vegetable.
Don't blame kids for childhood obesity: The endangered home-cooked foods, vending machines, growing fast food mania, nutritional ignorance, vanishing physical-education classes and hundreds of hours in front of the computer are some of the known culprits to this ever-growing disease – child obesity. However, we cannot blame kids for their unhealthy life patterns since the responsibility lies on the parents who must provide healthy and nutritious foods to their children and also become a role model themselves before expecting their children to follow good habits.
Michelle Obama's initiative: To overcome childhood obesity from American children, First lady Michelle Obama has come up with an anti-obesity initiative - "Let's Move". Experts welcomed this initiative and described it what could bring a nutritional revolution in the country. Through her initiative, Michelle called parents, nutritionists, educators and marketers to encourage the children towards consuming healthy foods like fruits and vegetables, which are essential for their growth. She also criticized parents' unhealthy habits and urged all to become the role-model for their kids.
80% American adults hardly eat veggies: A report of the Centers for Disease Control and Prevention revealed the shocking statistics about the consumption of vegetables among American adults. Its report said only 26% of adults have three serving of vegetables a day and some of them even consider a lettuce leaf or a tomato slice on burger as a vegetable serving. This means, nearly 80% of American adults hardly eat vegetables in their daily lives.
Parents must familiarize and educate kids about healthy eating: It is inappropriate to say that their children are fussy eaters, especially if it comes to vegetables and fruits. Children will enjoy eating greens only if parents introduce and make them daily. Blaming children is not the answer, in fact, it is a matter of familiarity (to the greens) and education (about the greens' nutritious qualities.) Parents should take effort to teach children to learn eating squash, broccoli happily over the other junky alternatives.
Kids imitate their parents: This is true that kids imitate their parents. A research showed that kids who grew vegetables with their parents loved to eat peas, green beans and even raw carrots. It is, however, not possible for everyone to grow vegetable in a garden. But thanks to companies like Burpee, which offer plants like beets, carrots, sweet potatoes and Brussels sprouts that you can easily grow inside your home in containers. Children must be encouraged to grow gardens in schools and neighborhoods. Churches can also play a significant role in it.
Image Credit: alliancekolkata
2011 Will Be The Year Of The Vegetable