Now Design Your Own 'Terrible' Cereal
6 Dec 2010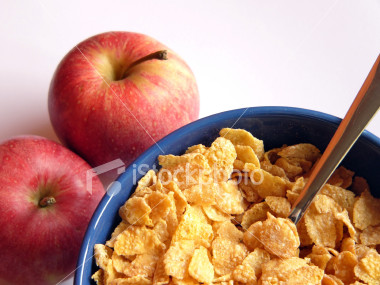 Now design your own 'terrible' cereal. Hmm. I love cereals, especially breakfast cereals. I cannot do without them. I gobble down muesli on at least 4 out 7 weekday morning, sometimes even at dinner. I love the raisins in my muesli and I can never really get enough of them. I always used to wonder if I could do some magic and change the content ratio; and have more raisins in my muesli. And as it turns out, one can actually design one's own cereals. You can now mix and match the total cereals and create your own unique mix. So, if you have always wanted more chocolate coated wheat flakes than the vanilla flakes; you can now have it like that.
Sometime back the cereal giant, Kellogg's came up with the 'make your own cereal', limited edition Pops MiXit. You would have probably heard of it or even seen its ads. Boy! They did some serious, big time campaigning. Let's see how it works. You can mix Double Fudge + Marshmallow to get Nite 'n Daze or you could mix Chocolate and Marshmallow to get ChocoMarsh. I think that you would get the drift. This was an ingenious idea. But from what I heard it did not taste as good as it sounded. Many said that it the cereals were stale and mildly flavored.
Just because Kellogg's MiXit did not taste good; the concept is not wrong. Cereal makers me&Goji work on the same concept. They are relatively a new, made to order, cereal company, who established themselves in 2008. They call it the 'cereal couture', as it allows the users make their own unique, healthy and awesome tasting cereal mix. The founders of me&Goji say that they took the various breakfast cereals of America and made it better by adding more nutritious and tastier ingredients. One could log on to their website and either order from their existing 'couture' cereal combinations, or one could design one's own mix. The customer's cereal mix would be home delivered, which is really good because it saves a lot of time.
Now, who was it that said, "design your own 'terrible' cereal"? My reply to them would be, just because your cereal mix kit was bad, it does not mean that it is a 'terrible' idea altogether. This is a super idea. One just has to wait a little longer, to see better 'mix' products in the market. And finally, in the words of the great Barney Stinson, "this is pure awesomeness".
Image Courtesy: istockphoto.com
Now Design Your Own 'Terrible' Cereal