Goa Beach Diet-1
1 Nov 2007
I am Not a Doctor or Nutritionist, if you want there advice take appointment and go to them. I am a common man with common food cravings. I am not a chef, I am a foodie...foodie and foodie only! I like to eat and live well.
But I also wanted to have a good time at the Goa Beach. I heard  that "The beaches of Goa are like the curves of a woman's body - warm, inviting, sensous. The combination of the 'sosegãdo'or laid back lifestyle, bracing weather and Goa's carnival-like nightlife has been known to lure many into a psychedelic trance.As you vacation in Goa and feel the soft sand beneath your feet, you'll find that there is no place like a warm, inviting beach in Goa to make you feel at peace with the universe."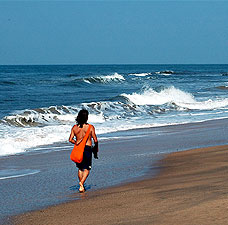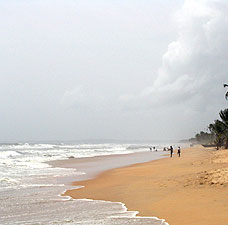 (Image source:www.ramworldtravels.com/.../goa.html)
 
When I landed on Goa beach first time no one looked at me or they move there face after looking at my belly.I was from a prosperous famly u know,but then I decide to change this.I wanted the desi and firangi girls to look at me……..that is when I found www.ifood.tv.I am very much thankful to ifood.tv ,that change  my situations. I take the regular recipes at ifood.tv and eat some of them as it is and some of them I modify to make more health friendly.
This is a story of  my personal commitment and a  common man's struggle and victory over bulge.
 
Here I share some recipes ,that enjoyed by me on goa beach….
1.Coconut shrimp/prawn fry:
2.Grilled dill salmon
3.Fish Curry:
4.Shrimp and vegetable fried rice;
TRY THIS THEY ARE TOO MUCH DELICIOUS!
 
Goa Beach Diet-1