LOVE really is?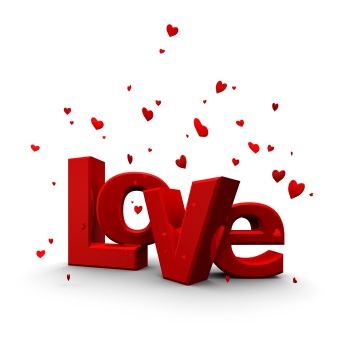 What does the Bible tell us about LOVE?
"GOD is Love
You are a "NEW" creation. "Behold all things have become new." Shouldn't that LOVE be evident in our lives? Shouldn't that kind of LOVE be our example? If someone doesn't show love one to another what should that tell us?
"Beloved, let us love one another. For love is of God and anyone that loveth is born of God and noweth God. He that loveth not, knoweth not God for God is Love. So beloved. Let us love one another."
Love is a game that two can play and both win. ~Eva Gabor
We loved with a love that was more than love. ~Edgar Allan Poe

The ultimate test of a relationship is to disagree but to hold hands. ~Quoted by Alexandra Penney in Self

Love is, above all, the gift of oneself. ~Jean Anouilh

Love is the magician that pulls man out of his own hat. ~Ben Hecht

I love you like crazy, baby

'Cuz I'd go crazy without you.

~Pixie Foudre

Time is too slow for those who wait, too swift for those who fear, too long for those who grieve, too short for those who rejoice, but for those who love, time is eternity. ~Henry Van Dyke

When you're in love you never really know whether your elation comes from the qualities of the one you love, or if it attributes them to her; whether the light which surrounds her like a halo comes from you, from her, or from the meeting of your sparks. ~Natalie Clifford Barney
Image Credit: higherbalance.files.wordpress.com 
LOVE Really Is?