Food at 'Jama Masjid'
On the eve of Eid, we went to Jama Masjid (Delhi) at midnight. As expected, the area was brightly lit, the atmosphere was festive. The ambience outside Jama Masjid has always intrigued me. I've been there quite a few times, especially for inexpensive but absolutely authentic Mughlai food. This time I managed to click a few decent pics, of course, only after I had eaten some extraordinary non veg fare. The trip brought back memories of the visits we made to the walled city whenever we wanted to gorge on kababs n tikkas.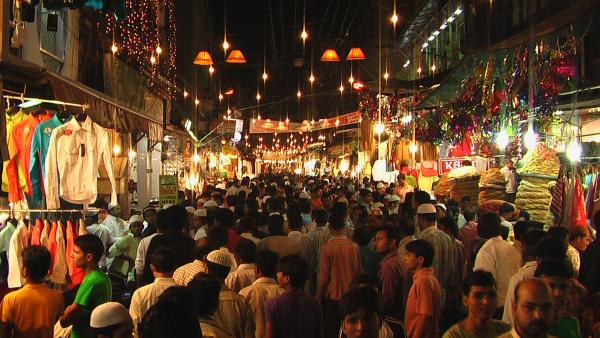 The festive atmosphere opposite Jama Masjid
Lalu Kababi (in the background is the Jama Masjid)
Sharib (Khau Khan) took me to Lalu Kababi several years ago. It was also my first visit to the Jama Masjid area. Since then I've been there on many occasions. The reasons for my frequent visit were 1. The guy makes excellent kababs and tikkas...and 2. The kababs are REALLY CHEAP...they cost 3 Rs. each!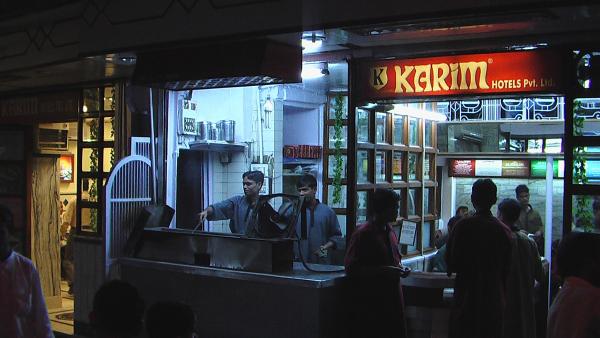 The legendary Karim's. Unfortunately, got shut for the day just as we arrived.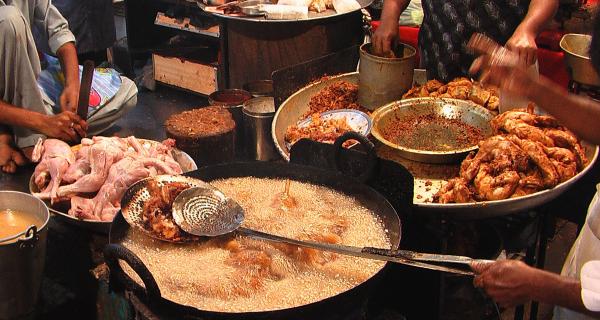 A couple of shops ahead of Karim's is this place that has only 2 dishes on it's menu-Chicken Fry and Fish Fry (the best I've eaten). He's popular especially for the unique chutney and masala powder that he sprinkles over the chicken.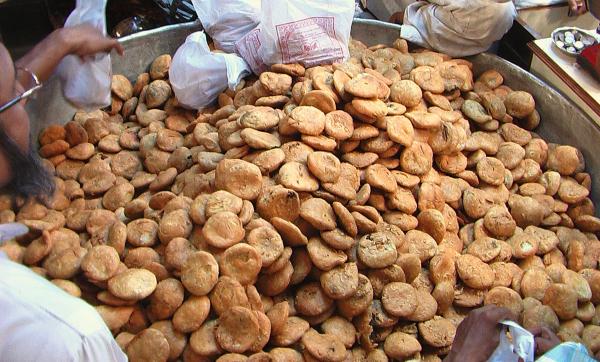 You could have seen 'halvais' make 20-30-50 may be 100 kachauris in one go. Ever seen 800 being prepared together in one huge 'kadhai'? What amazed me was that first lot (and it takes less than 15 minutes to deep fry one lot) was already sold off by the time the next 800 were ready!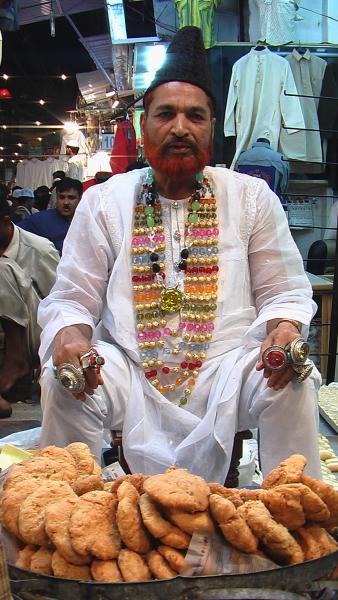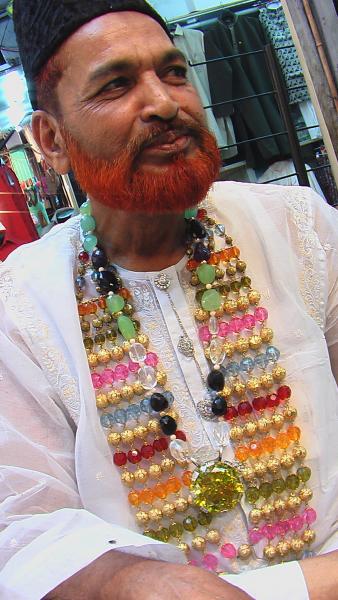 The Kachauri seller's ornaments were an instant eye catcher...they definitely helped the 'kachauri' sales!
A boy buys milk from a man selling it out of a contrainer so large, the kid could actually take a swim in it. The camera angle may not accurately depict the size but this was extremely huge! The cylinder in the middle is filled with ice and is used to cool the surrounding milk!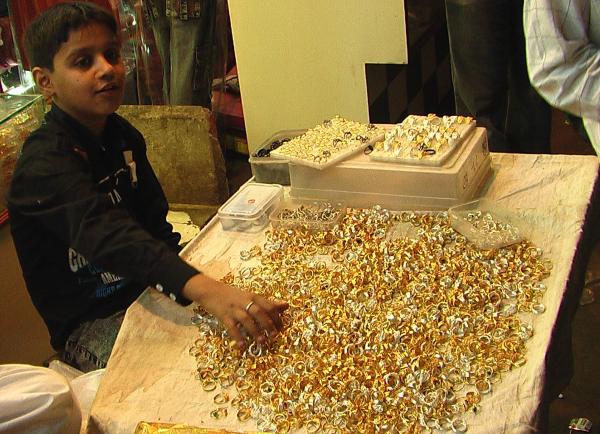 A boy selling rings...2 Rs. each!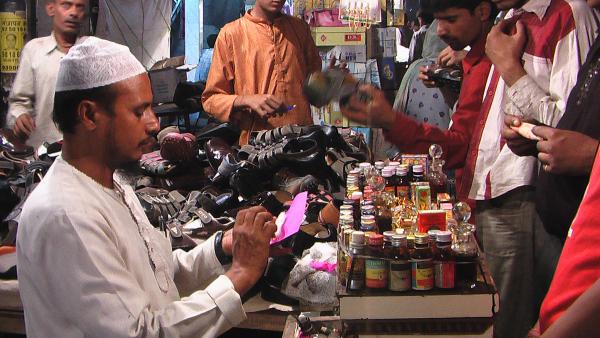 A perfume seller. We bought 2 small bottles for Rs. 10 each...Love the smell.
'Shahi Tukda'-a bread pudding...heavy but bloody tasty...extremely tempting.
'Phirni' on an ice block. The depression caused by the earthen cups makes for a 'cool' picture.
Meanwhile, it's 1 a.m. and this barber (in one of the gullies at Jama Masjid) goes on with his 'daily' business.
In another gully, the chicken await their turn at the butcher's. Afterall, it's 'Eid' and everyone's out to feast. But then, it's also quite late...tonight may just be a close shave.
Food At 'Jama Masjid'