In India, Cricket = Religion
There are no two ways about it. In India, Cricket = Religion. Infact, the various religions that we follow, at times, pull us apart...but there's one that gets us together - CRICKET.
The 25th of September was the final day of the 10 day long Ganeshotsava. Idols of Lord Ganesh were immersed into the Sea. Millions came out of their homes to witness the processions. They got drenched in the rain, yet they danced their way to the sea waters...most returned to their beds well after midnight. After a full day of wild celebrations, you'd expect them to take the next day off. Not this time though...
The 26th of September, a victorious Team India is to arrive in Mumbai. Its early, its raining and most of them are still to get over the Ganesh frenzy, yet millions of Mumbaiites are again out in the streets. They'd just bid farewell to one God and are all ready to welcome the other. Hindus, Muslims, Sikhs, Christians...come together for one religion-Cricket...and one God- no...not Super Batsman Sachin Tendulkar...this time it is Dhoni...the young, dynamic, confident leader, who in his maiden tournament as Captain, has won us the Twenty 20 World Cup. The Indian team travelled on an open top bus...from the airport to the Wankhede Stadium. The 20 odd kilometer route was flooded by people and it took the team 4 and a half hours(!) to get to the award ceremony.
Here are some pictures that say it all.
One of the many processions leading to the immersion of Lord Ganesha's idol into the sea. (Pictures by Getty Images)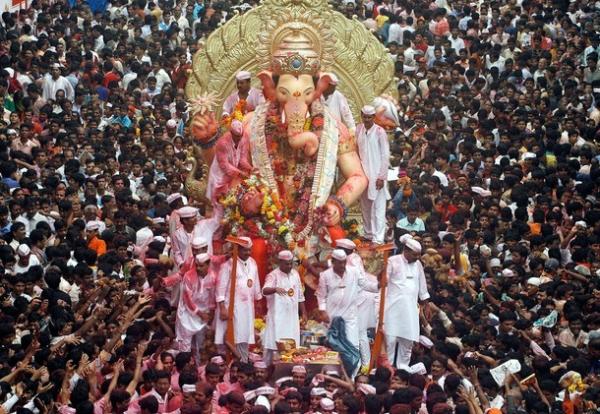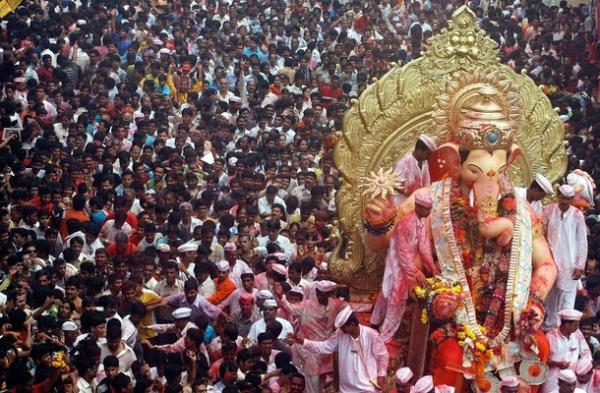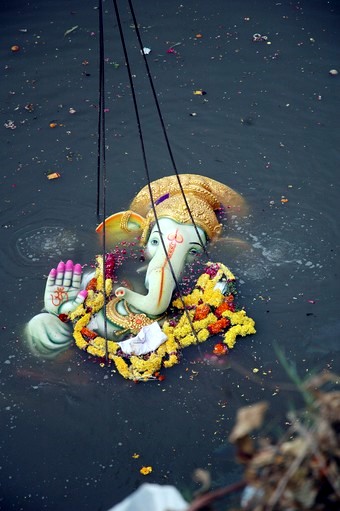 Millions of Mumbaiites take part in the procession leading to Wankhede Stadium where Team India were felicitated by the BCCI (Board of Control for Cricket in India). (Pictures by Reuters)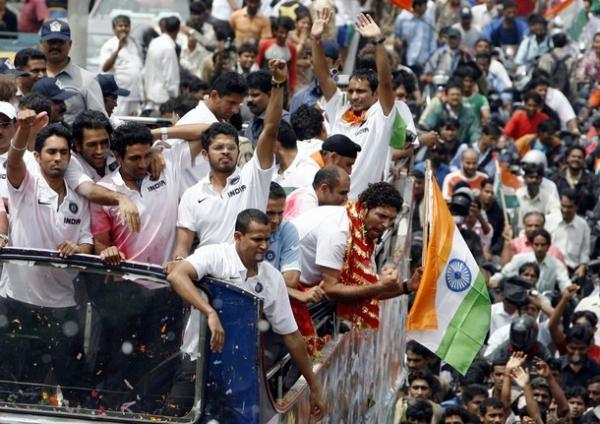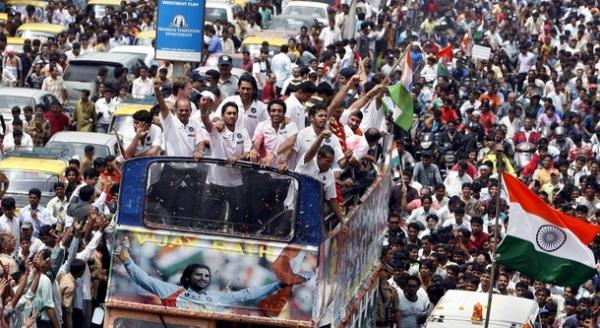 In India, Cricket = Religion