food the most beautiful part of life

28 Sep 2007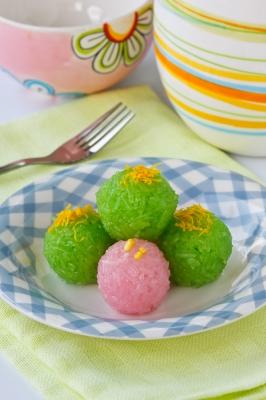 food means khana in our own national language.the word itself brings water in my mouth.my tounge and teeth are always ready to have food in any form at any time and at any place.
food  lovers are divided into two categories vegetarian and non-vegetarian.vegetarians mainly relish on vegetables,green vegetables,flour,pulses and rice.vegetables include potatoes,beans,carrots,cauliflower,gourd,bottle gourd,fenugreeek leaves,bitter gourd and the list is endless.it is mainly consumed with chappatis.pulses go  along well with rice but with chappatis it also makes a great combination.
non-vegetarians take eggs,meat,chicken,fish,beef,pork,ham etc
you can make any mouth watering,amazing and most wild combination with food.it is hobby for many people to experiment with food.
remember :"good cooks know how to experiment with food" 
our country is known for its delicious and amazing food.be it samosa or masala dosa,be it aloo ki tikki or  idli,be it golgappa or chicken biryani it is all simply delicious.delhihites mainly relish on street food such as chole bhature,aloo ki tikki,chat,bhale papri and list is endless(moth watering isn't it????)sarso ka saag and makki ki roti  of punjab,pani puri of mumbai(amchi mumbai),masala dosa,idli,sambhar vada of south are all well known and popular all over the world.quality non-veg food is available all over india.
RAJINDER KA DHABA a well known dhaba in south delhi offers quality non-veg food.it offers chilli chicken,tandoori chicken,rogan rosh and other chicken and meat dishes.
we have another category of food called snacks.it includes papads,pakoras(bread,aloo),samosas,tikki,chat ,bhalle papdi,pizza etc.walk down through any street of india and you will find samosa and pakoras every where.
many countries are known for their food.USA is known for cakes,pasteries and other bakery products.New York has around 17,500 foo shops!!!!!!!!!!!.thailad is known for its exotic and delicious sea food.china is known for sea food as well.italy is known for its pizza while france is popular foe its wines and fruits.INDIA is known for street food(spicy)and for south indian food.
just imagine life without food????
no life,no colour,everybody thin and lean ,no restaurants,no street food.doesn't that scare you???
people won't dine out,no parties,no get togethers.we all know that even if two peple somewhere food has to be there to make the meeting successful.
many peple take up the hobby of cooking because of their love for the food.they try new dishes,make the existing one and give birth to new dish.
after such long and rich discussion about food you would agree with me that food is the best part of life in the sense that it adds colour and aroma to the life.
thank you
Image credits: ifood.tv
Food The Most Beautiful Part Of Life