Global Community Mourns 9-11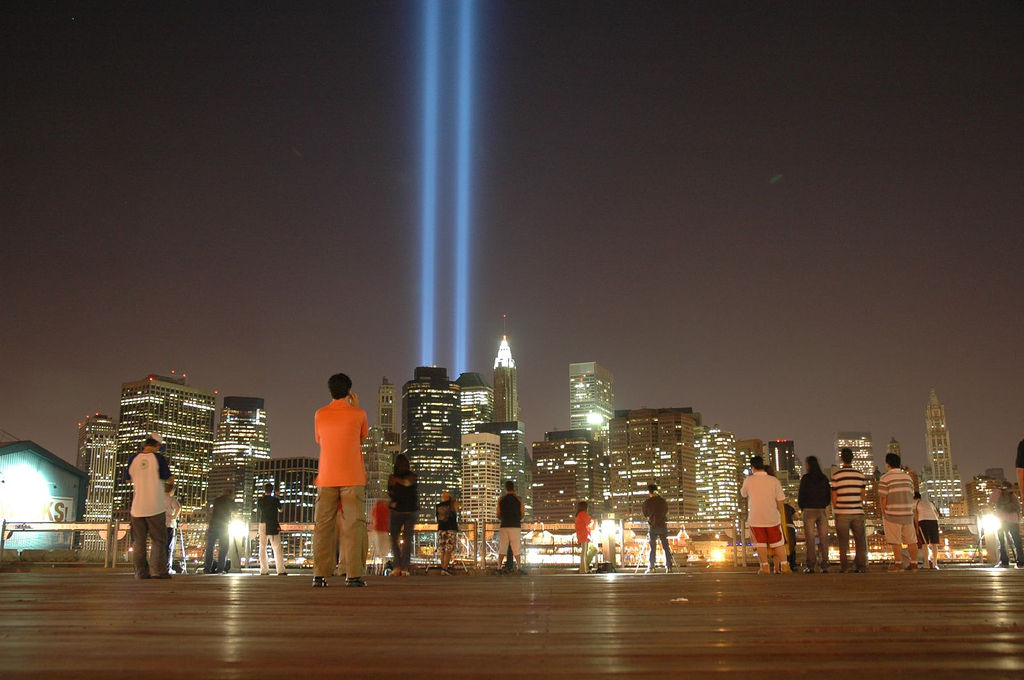 Beams of light mark the spot of the missing towers.
Although this is a food site, it is much more than that we are a Global Community and each of us is expierencing saddness on the anniversary of that tragedy against all mankind 6 years ago on 9-11.
We all were deeply touched that day and the days following and weeks following instilling fear in most.  We as a family were deeply touched by this tragedy taking several friends and nearly taking some others that fateful day.  We all know someone who knew someone who knew someone lost that day.
I ask that we each in our way have a moment of silence in memory of all those lost and their families.  Someone is without a husband, wife, mother, father, brother, sister, cousin, friend after that day six years ago.
Lost - A Cross-Section of the Global Community
Many countries were represented by the victims of the attack on the World Trade Center. The New York City Health Department released a report based on 2,617 death certificates filed for the victims through Jan. 25, 2002. The report covers more than 90 percent of the estimated deaths and includes the victims on the planes. By birthplace, the breakdown is as follows. 
country
victims
United States
2106
United Kingdom
53
India
34
Dominican Republic
25
Jamaica
21
Japan
20
China
18
Colombia
18
Canada
16
Germany
16
Philippines
16
Trinidad and Tobago
15
Guyana
14
Ecuador
13
Italy
13
Ukraine
11
Korea
9
Poland
8
Russia
8
Haiti
7
Ireland
7
Pakistan
7
Taiwan
7
Cuba
6
Yugoslavia
6
Others
143
Each of us will never forget where we were and what we were doing when the first plane, then the second hit the World Trade Center, and then the following hours of tragedy at the pentagon and the plane crashing in a field in PA.
Global Community Mourns 9-11