The Baker mets "the Tortilla Guy"
25 Aug 2007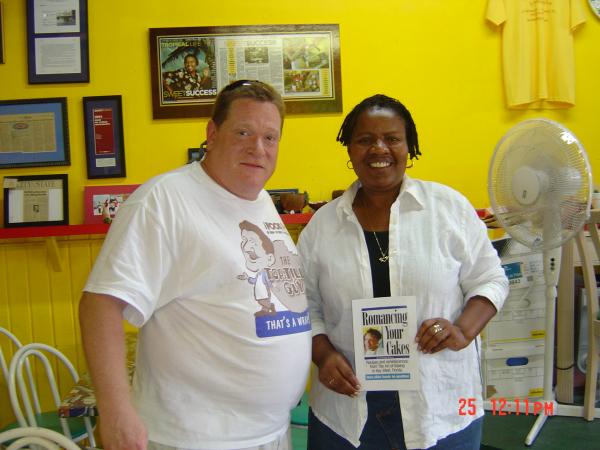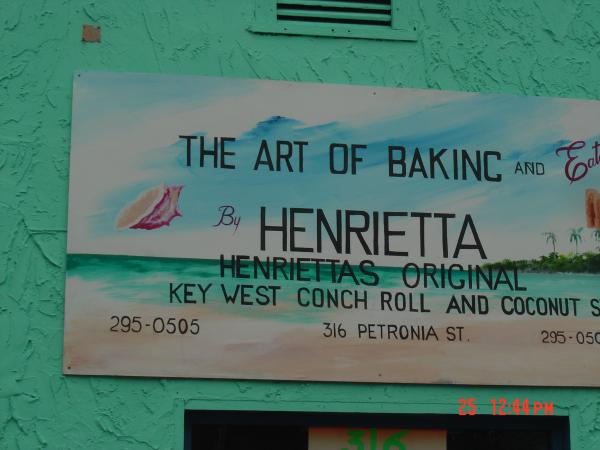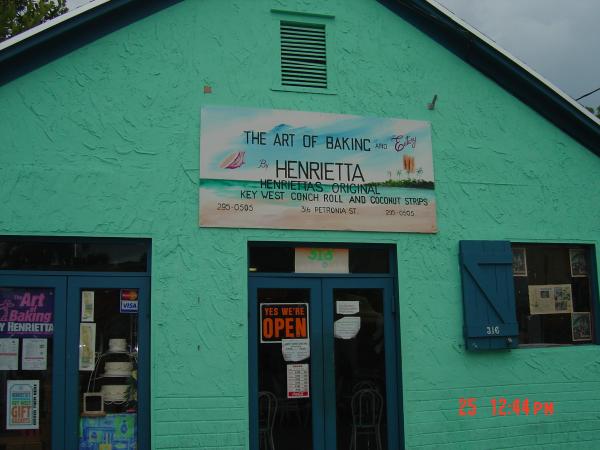 I had the opportunity to met another great Chef & Baker Chef Henrietta who owns and runs "The Art of Baking in Key West". She has been featured in the Dean Boys Book along with quite a few pictures , also has been seen on the Food Network !! And now www.ifood.tv as she did tell me she would join our community !! As it turns out I had also met her son while tasting their product in Mallory Square while watching the Sunset at this incredible place ( drinking a Mojito )Here is a little about her and check out her website www.henriettekeywest.com .I would also give the breakfast that I had at the Art of Baking a Four Star **** it is a great place in the Historic Bahama Village, and a spot where you should not miss on any trip here !! She is working on a book that looks delicious called " Romancing your Cakes" Henrietta Relaford McIntosh Weaver.
Out of those four names, some of you might recognize me.
For those who are unfamiliar with me,
I am the proprietor of
"The Art of Baking by Henrietta".
The home of my own creation-
"The Original Conch Roll",
Key West Florida's official bread,
which was featured on "The Food Network Channel",
and in the internationally distributed Coffee-table style "Fine Art" magazine.
I was born and raised in Riceboro Georgia.
Growing up in a house with eight brothers
and no sisters was quite interesting.
You see, I always wanted to be outdoors with the boys but,
my father (Henry) would always sternly tell me,
"Go back in the house and help your Mama", (Louise).
Even though I didn't like what it was that they were doing outside,
all of them working in the fields
I just wanted to be with the crowd and not miss out on anything.
After a few times of "Go back in the house",
and it turning more demanding each time I went out,
to finally into an abrupt "Get Back Into That House",
I decided one day to stay in and watch Mama.
That day working in the kitchen I initially thought was so boring.
But, that day did make an imprint on me.
Mama was baking that day
and I attentively watched her
as she ever so carefully measured and mixed things together
in such a fashion that it was much like that of a love relationship.
But, I was thinking to myself and asked Mama,
"Why don't you just dump all the eggs in at one time
and beat everything together at one time."
I can still hear her say,
"No baby, maybe some cakes you can do that with,
but, not this cake."
She proceeded to explain why not and stated,
"You have to know your cakes".
Well, she made that day in the kitchen end up being very interesting after all
and rewarding too
because she let me lick the bowl.
And that was the day,
and no not the day that "the lights went out in Georgia"
but the day that Romancing Your Cakes was born.
The Baker Mets "the Tortilla Guy"