A Glance at Gujarat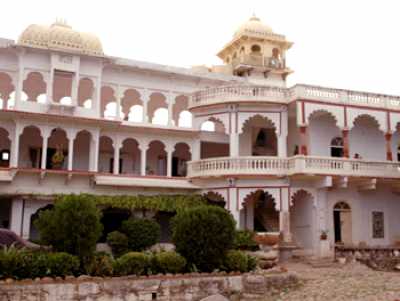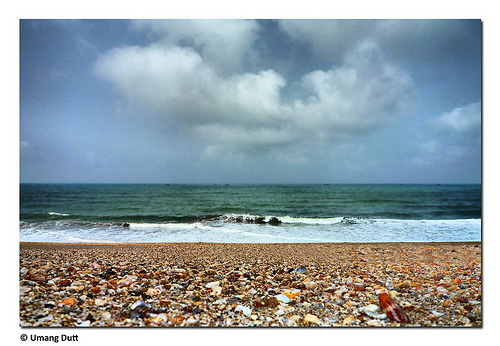 Gujuarat textiles are of marvelous colours.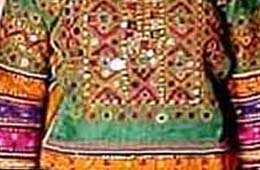 Gujarti is one of the 14 main languages of India.  There are nearly 2000 languages in totral in India.  They are not writen the same as in Chinese languages.  English is the common denominator language in business and education all over India.  This fact always made it easy to get about!
Tribal jewelry resembles tribes in Rajastan as well
 
The state of Gujarat borders Pakistan to the north west and the state of Rajasthan to the north and northeast, Madhya Pradesh to the east, Maharashtra and the Union territories of Diu, Daman, Dadra and Nagar Haveli to the south.


Tibes in colourful clothes in Gujarat
 
Mirrors and sequins are typical decorations
 
90% of the population of Gujarat are Hindu and 10% are Jains and thus much of the cuisine is vegetarian-"the haute cuisine of vegetarianism".  Jains of course do not eat garlic, onions, carrots or any vegetable that grows under ground.  To me it is VERY limiting.  Most of the Jains I know change their dietary practices when they move to the US and many even eat chicken and seafood.


Typical Gujarat meals!
While Gujarat has a long coastline and an almost endless supply of fish and shellfish, strict Jainism in the past and orthodox Hinduism today have encouraged the widespread adoption of a vegetarian diet. The Gujarati food is mostly vegetarian. The dishes of Gujarat are not very spicy and sweet than those of the neighboring states. The Gujarati cuisine is delightfully delicious with a combination of leafy vegetables and pulses subtly flavoured with spices to the accompaniment of rice and a variety of breads. The typical Gujarati meal is served traditionally on large silver or stainless steel platters or thali that consists of one variety of dal, Kadhi-a curd preparation, two to three vegetables, wide variety of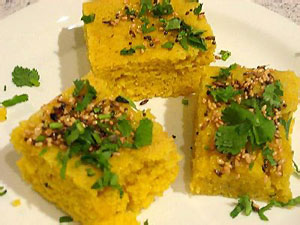 beans and pulses, salad savories, sweets, puri or chappati, rice, coconut, chutneys, pickles, papad  and sweetened yoghurt. There are slight differences in the modes of preparation and eating habits in the main three geographical regions of Kutch, Saurashtra (kathiawad) and Surat. Some of the popular dishes of Gujarat are 'Khaman Dhokla', a salty steamed cake, 'Oondhiya' a vegetarian dish with potato, brinjal, green beans and other vegetables cooked in an earthenware pot in the fire, 'Khichdi' a mixture of lentil and rice, 'Kadhi' a savoury yoghurt curry with chopped vegetables and variety of spices, 'Debra' flour mixed with spinach and yoghurt etc. Surat Paunk is made with tender kernels of millet, sugar balls, savoury twists and garlic chutney. Gujarati 'farsans' or crunchy fried snacks like Chakli, Sev Ganthia prepared from chick-pea and wheat flour is a speciality of the state. Eating freshly prepared vegetable snacks from street vendors is popular. Sweets and desserts like Doodh Pak, Gharis, Nankhatais etc. are also delicious. Surat is known for the gharis made with butter, dried fruits and thickened milk and rich halwa. In contrast to the majority of Hindus who are pure vegetarians, the Bohras, a community of Muslim traders, are famous for their beef preparations and a variety of soups.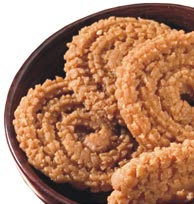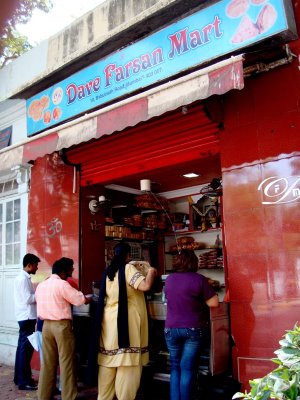 Date and tamarind chutney is very popular, and date and tamerind is together in some dishes.  I am not as familiar with Gujarati cooking as some other regions.
BTW Gujarti needle work is amazing!  A good friend of mine in Delhi is Gujarati, but I have never vistedthis state.  I have often traveled in neighbouring Rajastan, but they differ greatly.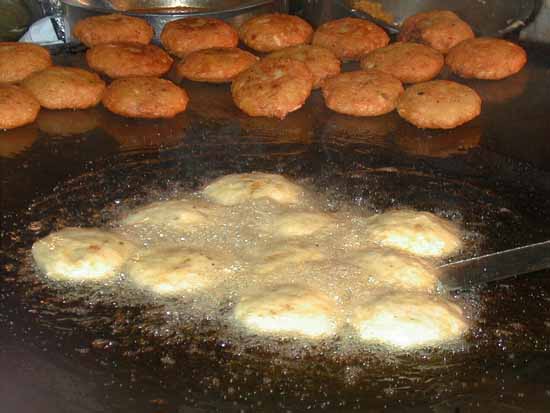 Breads such as chapati, puri, thepala, bhakri,vedmi and other breads are adaily staple along with Subzi/Vegetables/Curries.  Seets are also very popular.
Dhokla (Chickpeas, or besan in some recipes), are soaked overnight. This paste is fermented for four to five hours, then is spiced by adding chile pepper, ginger, and baking soda.  The dhokla is then steamed for about 15 minutes on a flat dish and cut into pieces. It is usually served with green chutney or some peanut oil as a side dish. Dhokla can also be fried further with mustard seed for extra spiciness. It is garnished with coriander.  It is to Gujarat as idli is to Kerela.


 
Patra is a popular vegetarian dish in the state of Gujarat. It is known as Patrode in Karnataka state of India (north of Kerela). Its main ingredient is the leaf of the Taro plant.  Many different ways exist to prepare the dish - it is commonly rolled up with spices and tamarind paste, then sliced and fried. Many Indian stores carry frozen rolls of patra.
Kachori  and other snacks are popular in both Rajastan an Gujarat.  Kachori is made of besan (chickpea four) and made into balls which are stuffed with various spicy dhal.


Rainy season! some photos from Dilip Karavadra
 
Gujarat controls some of the largest businesses in India. Major Agricultural produce of the state include cotton, groundnuts (tubers), peanuts, dates, sugar cane, milk & milk products. Industrial products include cement, and petrol.
A Glance At Gujarat