Delhi 6 - Paradise for foodies
For food, my favourite place in India is Delhi-6 or Dilli-6 in Hindi. For those who don't know, the '6' in Delhi-6 denotes the pincode/zipcode of the area. It's actually, Delhi – 110006. No other part of the city is referred to like this. There is no Delhi-1 or Delhi-36 in common lingo, and that's because this part of the city (also called 'The Walled City') has a life and culture of its own.
   
The walled city has Chandni Chowk (right opposite is the Lal Qila or the Red Fort), Jama Masjid or Mosque, Ram Lila Grounds, Balli Maran (Mirza Ghalib's residence), and for food lovers, there's Parathe Wali Gali (a whole street selling only parathas)- legend has it that Bollywood's first superstar, Rajesh Khanna, would at times, on a film set in Mumbai, insist on parathas from Parathe Wali Gali. The crew would have someone fly down from Delhi to deliver his meal! Talk about home delivery!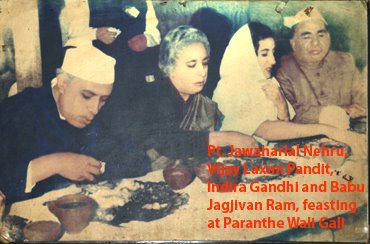 Chandni Chowk has the best vegetarian street food (snack) in India. Chhole Bhature, Gol Gappa, Dahi Bhalla, Chaat, Tikki and even Pav Bhaji (a Mumbai special) – go anywhere in the world, they usually don't get better than this. Incidentally, a portion of the film, Delhi-6, has almost the same footage as that in my blog and video.
   
   
Read more at http://www.ifood.tv/blog/food_court_at_ram_lila_grounds_delhi
Watch video at http://www.ifood.tv/video/food_court_delhi_ramlila_grounds
The lane opposite Jama Masjid has the legendary Karim's that has won several awards down the years – I haven't had better Tandoori Roti or Mutton Barra or Tandoori Raan ANYWHERE ELSE, and scores of restaurants/dhabas/stalls, where you can gorge on all kinds of kababs, tikkas, biryanis, nihari and all that there is to authentic Mughlai cuisine. A couple of shops ahead of Karim's is an outlet that sells the best fried chicken in the world…especially for the chutney and masala that they sprinkle on top. For sweets, there is Phirni & Shahi Tukda, to name a few.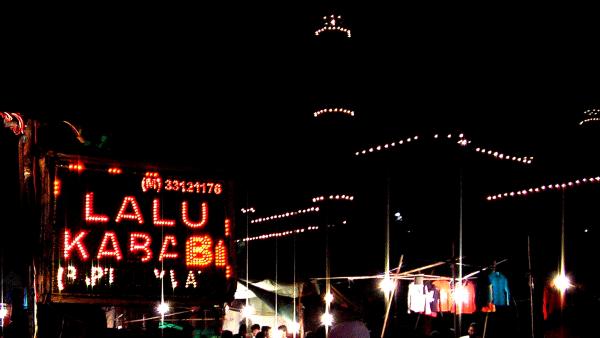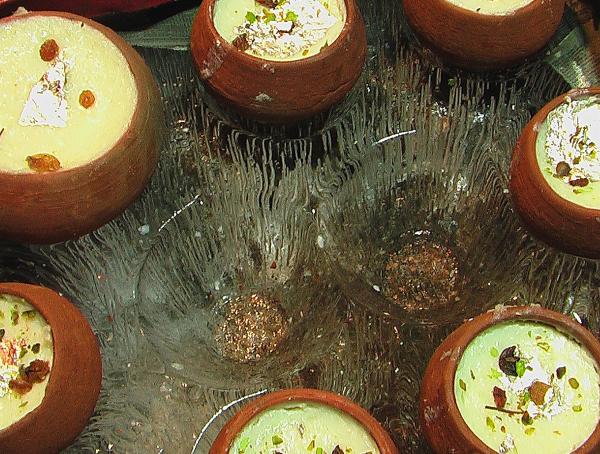 Read more at : http://www.ifood.tv/blog/those_jama_masjid_days
You'll also see sights that you may not have witnessed anywhere else like a man selling chilled milk from a tub, and almost 800 kachauris being deep fried together in a huge kadhai!
   
watch http://www.ifood.tv/video/selling_milk_out_of_a_tub  http://www.ifood.tv/video/800_kachauris_in_1_kadhai
Bollywood actress Sonam Kapoor is a self confessed foodie. While shooting for her film Delhi-6, she treated herself to Chhole Bhature, Dahi Bhalla and Gol Gappe from the streets, and non-vegetarian fare at Kareem's. A suggestion for Sonam, and for anyone else living in Mumbai, if you want to get a glimpse of Jama Masjid in Mumbai, you could visit Mohammed Ali Road.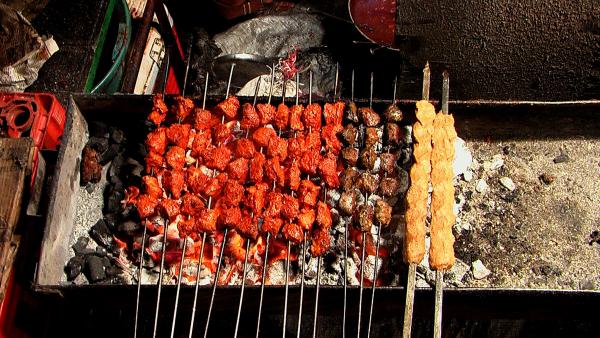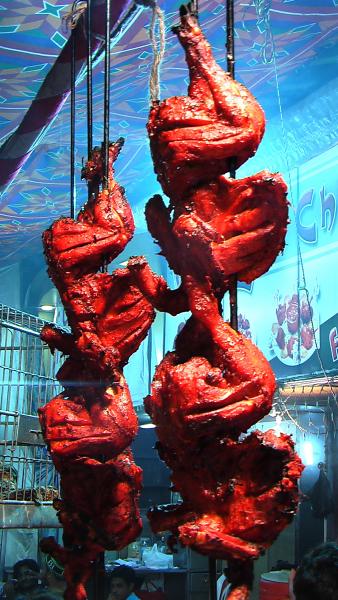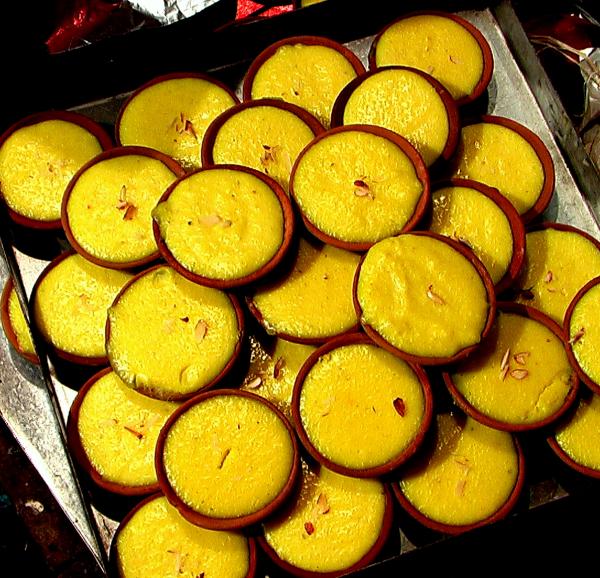 Watch http://www.ifood.tv/video/visual_and_gastronomic_delights_at_md_ali_road_mumbai
 
Delhi 6 - Paradise For Foodies