How To Make Grape Wreath

9 Jan 2012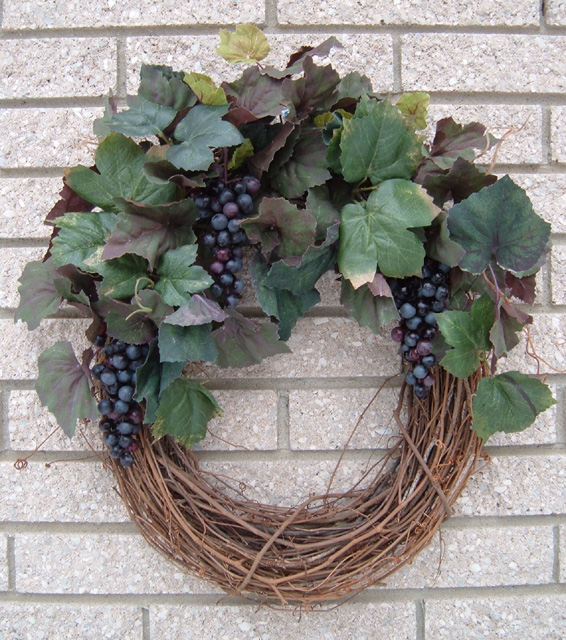 Make your décor reflect the season by adding some grape wreaths to it this fall. A little bit of creativity is all that is required to make lovely small or big wreaths made of grape leaves or vines. The raw material is easy to procure with plenty spread in wild backyards and thickets during autumn. The best time to cut the vines would be just after the fruits have been cut and before the first frost. Read on for instructions to get yours ready.
Steps to make Grape Vine Wreath
Begin with long pieces of grape vines. These can be cut easily.
Pluck out all the leaves but make sure to retain the curls for elegance.                                                                                               
Hold the thick end of the wine and make a loop by joining it to the thin end and coiling it to make a temporary wreath of size smaller than what is desired.
Weave the vines in and out around this circle.
Begin entwining each vine at a different point from the previous one and in the opposite direction.
Hold the wreath in one hand and do the weaving with the other free hand.
Weave vines between these to make the wreath strong.
Continue until wreath obtains the desired size.
Decorate the wreath with grapes, flowers, and ribbons.
Watch the video to see how to make grape wreaths: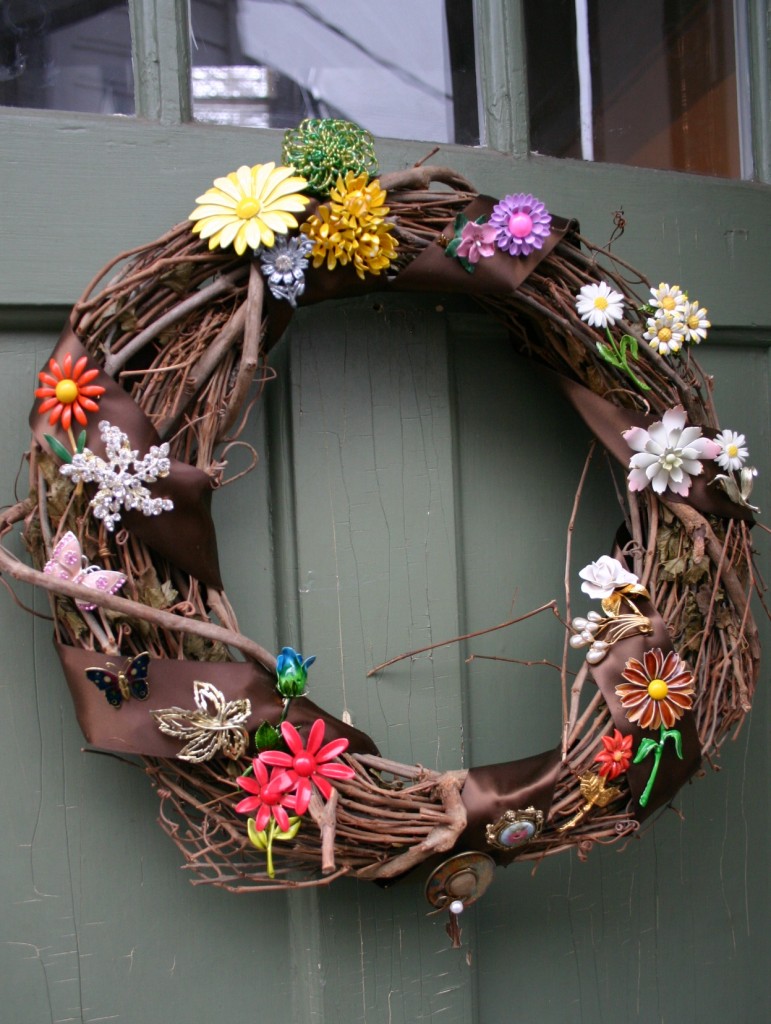 Grape Wreath Decorating Ideas
Use the wreath for Christmas by decorating with red, green, and gold colored Christmas decorations.
These wreaths have a natural appeal and accentuate this by attaching seasonal flowers, colored fall leaves, and grape bunches onto it.
Use glue gun to attach orange berry twigs, pine corns etc.
Grape wreaths are versatile and inexpensive. Make a couple and enhance the party decor at home. They make excellent gifts too!
Image credit: cfabbridesigns.com ; stocktoc.wordpress.com ; greenproductsandgifts.com/ ; 
Video credit: youtube.com/
How To Make Grape Wreath