Washington Wine Tour

10 Jun 2011
You would not have to look far for wineries if you undertake a Washington wine tour. You can strike out in any direction and will be surprized to find wineries there.
Growing of grapes and planting of vineyards in Washington dates back to as far as 1825 when grapes were first planted by Hudson Bay Company. The tradition was carried forward by the French, German and Italian immigrants who planted vineyards extensively as a result by 1910, every corner of Washington boasted of vineyards.
Modern winemaking in Washington began in 1960, when new and modern wineries sprung up leading to rapid growth of Washington wine industry. Washington wines are famous for their superb quality and the region is fast growing to become one of the premier wine regions in the United States.
Wine regions of Washington are quite unique and each of the region stands out for its natural beauty. The regions are also very dissimilar in climate and landscape. So be prepared to be surprized when you embark on a wine tour of Washington.
Washington Wine Tours
Columbia Gorge Wine region
This wine region lies along the Columbia region and in between Washington and Oregon. This region is easily accessible from Portland. There are around 20 wineries in the region. A visit to this region will enable you to tour the wineries and sip on some of the finest wines produced here. If you want, then you can also try wind surfing on the river.
Horse Heaven Hills
This region is located in eastern part of Washington. The Horse Heaven Hills are a gentle slope which runs down to Columbia River. There are around six wineries located in this vast vineyard. This wine region can be easily accessed from Prosser. In fact you can make it a weekend trip—staying in Prosser and driving down to Horse Heaven Hills for wine tasting and seeing wine production.
Lake Chelan
This is a fairly new wine region which will be a great summer destination for you and your family. With around 15 wineries, a tour to this region will provide you ample opportunity to see wine production and taste good quality wine. You can also indulge in hiking, boating and other water activities to make it a fun trip.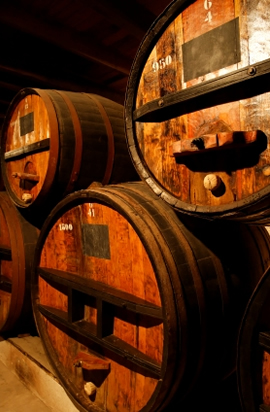 North Cascades
This wine region lies in the North Cascade Mountain Range and has three main towns which make up the hub of the region—Leavenworth, Lake Chelan and Wenatchee. You can easily reach Leavenworth by road for a day trip from Seattle but to explore Wenatchee and Lake Chelan, make it a weekend trip. There are a number of wineries in this region so you will get ample opportunity to watch wine production and indulge in wine tasting. For those with a love for outdoor, the region offers a plethora of activities like hiking, river rafting, skiing. Leavenworth is a German themed town which makes it a hit with the tourists. Wenatchee is famous for apples, so you can also visit some orchards apart from wineries. 
Puget Sound
This wine region is quite vast and has a number of wineries which are scattered around in different regions. If you head north towards Whatcom County then you can visit wineries around Bellingham. The route from Olympic Peninsula to Port Angeles also has a collection of wineries which you can visit.
Red Mountain
This region is home to many famous wineries and vineyards. There are a total of 15 wineries and the region has come up as an ideal touring destination.
Yakima Valley
The Yakima city in eastern Washington is the beginning of a number of wineries which go down till the Yakima Valley. The region has some of the best and oldest wineries and you will get a good chance to witness wine making at close quarters and also to sip on some good quality wines.
There are some other wine regions as well which we have not covered due to space constraint but be assured that Washington wine tour will prove to be an enriching and fun filled experience.
Image credit: firehow.com, seattle.net
Washington Wine Tour