Spain Wine Tour

10 Jun 2011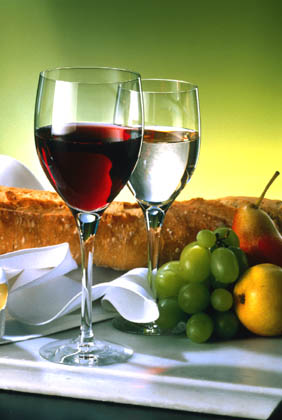 Spain wine tour will not only provide you a chance to get a taste of the wines but will also help you to explore the culture, art and history of the country.
Spain has acquired quite a reputation in the world market for wine production. The country now produces some of the best quality European wines. There are about 5,500 wineries in Spain, producing 870 million litres of wine. Spain produces red wine, white wine, sherry and champagne. Some of the best known wines produced in Spain are the Rioja—produced in northern Spain and Cava—manufactured in Catalonia. There are also the lesser known red wines produced in Ribera del Duero which have left their mark in international wine fairs.
The concept of wine tours or wine tourism has still to reach its full potential and there are very few small tour operators offering tours to the wine regions of Spain.
A wine tour of Spain will be a good opportunity for you to explore the rich heritage and culture of the country as well as to sip on some of the best wines the country has to offer. So if you plan to combine your vacation with some learning experience, then Spain is just the place for you.
Spain Wine Tours
Northern Spain Wine Tour
This wine tour to the northern region of Spain will take you to some of the country's most scenic regions like the Basque Country, Navarra and La Rioja. You will be visiting some of the best cellars and taste some delicious wines while you are there. The tour will also take you to some of the charming villages dating back to medieval era. And the chance to gorge on some of the scrumptious local delicacies t many of the restaurants will be a truly delightful experience.
Spanish Art, Wine and Design Tour
This tour is specially designed for the wine lovers who also harbour a love for art and design. Apart from wine, the tour pays special focus on painting, sculpture and architecture. The tour will begin in Madrid where you will get a chance to view the various art galleries and get a glimpse of the rich heritage of the country. Next, you will be taken to Ribera del Duero and Rioja—both renowned wine regions. You will get a chance to taste wine in Romanesque Abbey dating back to 13th century and visit Gothic Cathedrals. Apart from visiting some of the premium wineries, you will also be visiting museums and other such places of interest.
Catalonia Wine Tours
Located in the northeastern region of Spain, Catalonia has some of the best wine producing regions like the Priorat, Penedes, Emporda, Montsant and the Alella appellation. On this tour you will be sipping on some of the high-end range of red wines, Cavas and white wines. The stay in some of the luxurious hotels is also a high point of this tour. You can also pamper yourself by going for a wine spa while on this tour. The visit to seaside villages of Sitges and Cadaques will be a chance to enjoy the picturesque coastline.
Andalusia Wine Tours
Andalusia is located in the southern region of Spain. You will be visiting the Montilla-Moriles and Ronda regions which are famous for producing some top quality sherry. The tour also includes art and walking tours in Seville and Cordoba. A visit to quaint villages of Carmona and Grazalema will leave you relaxed and refreshed.
Spanish Odyssey Wine Vacations
This is a professional wine tour of some of the Spain's premium wine estates and wine regions. Luxury accommodation, gourmet dining, vineyard walks, a guided tour of Madrid, and some fine wine tasting are some of the many highlights of this tour.
So don't wait and get yourself booked for a Spain wine tour and you are sure to come back with some treasured memories.
Image credit: champagnegifts.com
Spain Wine Tour