Chianti Wine Tour

3 Jun 2011

Chianti, in central Tuscany is the place from where you get the famous Chianti and Chianti classic wines and Chianti wine tour will enable you to take a close peek into the traditional techniques which are responsible for producing such fine quality wines.
This ancient wine region of Italy is a must visit for the wine lovers. Chianti will also steal your heart with its idyllic setting. Replete with castles, hill top villages, vine covered alleys, a wine tour to Chianti will remind you of a perfect fairy tale country that you read up in books. The wine cellars will also enchant you with wine caves and attractive tasting rooms.
Tour to Chianti will also lead you through various country roads, hill towns, restaurants, markets, little charming shops, and historic villages apart from the wineries. And if you think that Chianti is all about wine and vineyards, then you are quite mistaken, as the region is also a prime olive growing region.
The tour options in Chianti are quite a few and you can choose one according to your itinerary, time and interest.
Chianti Wine Tour
Chianti Wine Tours
If you undertake a tour of Chianti wine region, then you will get first-hand experience of watching the masters at work in various wineries. The trip will not only take you to the wineries, but you will also get to see the cellars and get full information and explanation of the wine making process and the wines produced. The tour will also offer you a chance to taste on some of the finest wines like the Chianti Classico, Super Tuscan, etc.
For your knowledge, Chianti as you know is one of the most famous Italian wines. This red wine is prepared from the Sangiovese variety of grape. Chianti is slightly different from Chianti Classico. The difference being that Chianti Classico refers to all those wines which have been produced in the region where the Chianti wines have been made before the new 1932 classification.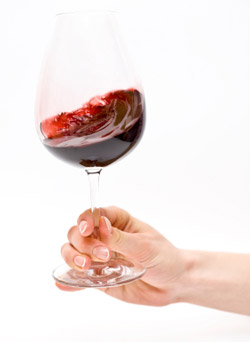 Bike tour
This is a fun-filled way to explore the Chianti wine region. Few tour operators offer this tour option so you may have to look up a little if you are keen on riding a bike in Chianti wine region. Biking through the beautiful countryside of Chianti, you will get a chance to see the glory of the place in full view. Groves of trees, stone walls, vineyards—you will encounter all this and more during your bike ride to the wineries. On this tour also you will get a chance to visit the wineries and see the wine makers at work.
These tours are basically one-day tours but you can opt for a guide or just take off on your own and ride your way around Chianti. If you plan to travel from city to another on bike, then the tour operators will take care of your luggage as well, so you can travel unhindered.
Castle of Chianti Wine Tour
This tour will take you through the old Chianti Classico area which was a border between Florence and Siena during early times. The region is full of historic castles which have now been converted into wineries. So be prepared to be enchanted by the classic beauty of the castles as you go exploring them. And the experience of wine tasting and a trip to the cellars will be a bonanza so you can savor the finest of wines amid a grand setting.
The tour will also allow you to see the old farmhouses and towers in the region. Some tours also combine cooking classes with wine tasting so you'll leave Chianti with not only a knowledge of wines but also trained in the nuances of dishing up scrumptious Italian fare!
Whatever your pick, Chianti wine tour is sure to leave you with memories worth treasuring for lifetime.
Image credit: italycarservice.it, alegriawines.com 
Chianti Wine Tour