Mendoza Wine Tour

2 Jun 2011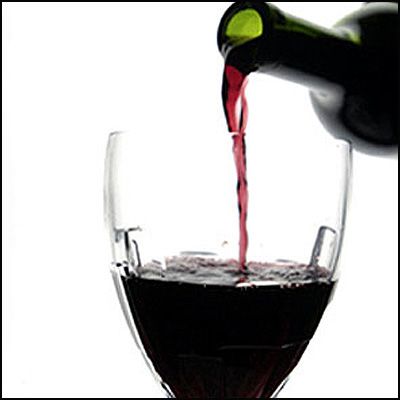 Mendoza is one of Argentina's most renowned wine producing regions and what better reason to undertake the Mendoza wine tour than the fact that the region is considered the nucleus of the country's wine industry.
The region has around 1500 wineries and the wine production in Mendoza dates back to the year 1561. The region has a temperate climate i.e., warm dry summers and a cool winter season. A wine tour to Mendoza is a must for every wine lover as the region offers unlimited options to explore this wine country.
Also the high point of visiting Mendoza is, that the wineries or the bodegas (as they are called here) require no prior reservation and are also either very cheap or free! Imagine what a delight it will be to savor the finest wines and visit the best wineries without having to shell out money, unlike in other places where you have to pay a fee to visit a winery and for wine tasting.
Mendoza is a wine lover's delight where they can explore the region with ease as well as gain knowledge on wine.
Mendoza has different wine regions, each having its own uniqueness in terms of ecology and landscape. The various regions in Mendoza are—Lujan de Cuyo, Uco Valley, Maipu, San Rafael, and Rivadavia—and a visit to each region will enhance your knowledge of wine.
There are many options available for undertaking Mendoza wine tours.
Mendoza Wine Tour at a Glance
Multi Day Tours
These tours span over a period of 4-5 days and will take you on a trip through the wineries, vineyards, the city of Mendoza, and Andes Mountains. You will get a chance to savor some of the finest wines, dine at some of the best diners and learn about wine making.
Growing with the Wine
This is a one-day wine tour in Mendoza which will provide you with a unique opportunity to make your own wine! You will be making a visit to the Norton winery where after watching the wine production, you will create your own blend assisted by an expert. What's more it will be sort of a competition and the winner will have the honor of having his wine labelled as well!
Whitewater Rafting along the Wine Route
This is a wine tour for the adventure seekers but the faint-hearted should also definitely give it a try. This wine tour in Mendoza will take you on an enthralling rafting trip in Mendoza river. This rafting trip will be coupled with a tour to the wineries which will include wine tasting and a scrumptious lunch at the winery. This tour is a perfect way to make the most of adventure tourism and wine tasting.
Horseback Riding through the Vineyards and Wineries
How does a riding trip to the wineries sound to you? Interested? Then read on. This wine tour will take you on a horseback ride along the wine routes in Mendoza, through the Uco Valley vineyards. The tour will provide you a chance to take in the scenic beauty of the place as well as offer you a view of the snow covered peaks of the Andes Mountains. Visit to wineries, wine tasting and gourmet lunch are all part of this tour.
Mendoza Wine Bike Tour
Take a bike tour through the wine route in Mendoza to explore the vineyards and wineries that the region has to offer to a wine lover like you. This tour will sure prove to be exciting.
So what are you waiting for? Go ahead and undertake any of the Mendoza wine tour that catches your fancy.
Image Credit: brandedwine.com 
Mendoza Wine Tour