Margaret River Wine Tour

2 Jun 2011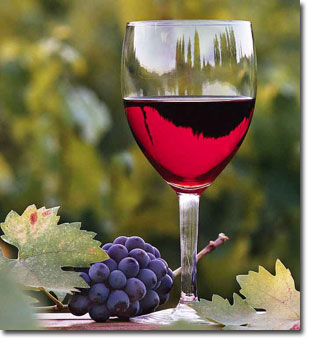 Margaret River wine tour will leave you spellbound with its rolling hills and spectacular coastline. Every year the region plays host to around 500,000 tourists—several of them wine lovers—who come to relax in its natural surroundings. The region has some of the best wineries and is one of Australia's important wine regions.
The story of wine production in Margaret River area—that extends from Cape Naturaliste to Cape Leeuwin—began when Italian immigrant farmers planted grapes to produce wine for themselves. Later on in 1960s upon a recommendation from agronomists, people started planting vines thus laying the seeds for commercial wine production in the region.
As time passed, the number of vineyards and wineries grew and so did the reputation of the region. Soon Margaret River region drew fame for the fruity, dry white wines Cabernet Sauvignon and Shiraz.
The climate of the region is warm with cool breezes so you should find it quite pleasant. Also a wine tour to Margaret River area will provide you with a chance to attend the numerous events hosted by the wineries. And if you happen to go visiting in the month of April, then do not miss the Margaret River Wine Region Festival which is held every year.
A wine tour of Margaret River will not only provide you a chance to visit over 100 wineries in the region but also give you an opportunity to go sightseeing in the nearby areas.
There are many options which you can explore if you wish to undertake Margret River wine tours. Many travel operators conduct special trips which are well planned and also prove cost effective.
Margaret River Wine Tour
Margaret River with Neil McLeod
This is a 3-day tour package which takes you on a journey to Margaret River region and allows you to explore its stunning scenery and other attractions like the wineries, forests, galleries, cave and lighthouse tours, etc. This tour package will not only take you on visit to wineries and vineyards with wine tasting sessions, but will also provide an exciting view of places like the Bunbury Dolphin Discovery Centre, Natural Olive Oil Soap factory, a Sunset Kangaroo Safari, Redgate beach, a tour of Mammoth Cave, a drive through the Boranup Forest, etc.
Margaret River Luxury Wine Tour
This tour is for small groups and provides a day-long trip to some of the best wineries in the Margaret River region like the Cape Mentelle, Evans & Tate, Howard Park, Vase Felix, Cullen, Windance, Woodlands, etc.
Margret River Overnight Tour
This tour will enable you to see the Busselton Jetty which is touted as the longest wooden jetty in the southern hemisphere. The tour will also take you to Bunker Bay, Eagle Bay and Meelup—all of which have exotic beaches. You will also be traveling along the Caves Road which is home to many vineyards and wineries which you will be visiting for witnessing wine making techniques and wine tasting. The Margaret River overnight tour will also take you to the Surfers Point—one of the surfing spots in the region, as well as to the Cape Leeuwin where the vision of Indian Ocean merging into the Southern Ocean is sure to leave you mesmerized.
The Winery Tour
This tour will enable you to cover an 11 mile stretch along the vineyards in the Margaret River region on a bicycle! This tour is fit for the adventure lovers who do not hesitate to take the challenge of the ride. And if you get tired, then you can hop onto the 4-wheel vehicle accompanying the riders. Visit the wineries, sip on some fine wines and learn the see the wine makers at work.
With so many options to explore, the Margaret River wine tour is sure to prove a welcome treat for the wine connoisseurs. In fact you can even think of it as a romantic getaway with your spouse or partner!
Image Credit: topdoglimobus.com 
Margaret River Wine Tour