Virginia Wine Tour

2 Jun 2011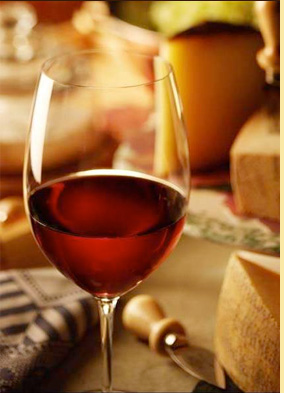 Virginia wine tour will leave you asking for more. A tour to the Virginia wine country is sure to enchant you with its scenic beauty. The wine trails in Virginia will take you through breathtakingly beautiful surroundings, nearby historic towns which will make your trip memorable.
Virginia has attained an important stature when it comes to wine making. The region is has more than 130 wineries and quite a few wine trails which may leave you exhausted at the end of your tour.
A wine tour to Virginia is so popular amongst tourists that you will find the place quite full, especially in the month of October—designated as Virginia Wine Month. You can plan Virginia wine tours all year round and with luck you can even attend some special wine event hosted by many wineries in this wine country. And as you travel along the routes, you will notice some purple and green road signs which mark the way to wineries.
The list of wine trails in Virginia is quite extensive but here we will take you on a tour of only a select few. So fasten your seat belts as we take you along the wine tour of Virginia.
Virginia Wine Tour
Bedford Wine Trail
One of the most popular is the Bedford Wine Trail in Virginia.  The trail goes around the central Blue Ridge Mountain range, and trust us, the scenery is going to take your breath away. You can hire a limousine to travel along the wine trail and explore the wineries in the region. Other places that might be of interest to you are Booker T. Washington National Monument, Thomas Jefferson's Poplar Forest and Virginia's Explore Park.
Blue Ridge Wine Way
This trail has more than 10 wineries and the trip to Blue Ridge Wine Way will take you through the charming country roads, horse farms, and small towns. The region will offer you great dining and shopping options along with some spectacular wine tasting at the many wineries in the region. You will also get first-hand experience on how wine is produced.
Botetourt Wine Trail
This wine trail is located in one of Virginia's oldest and most picturesque counties. Wine lovers visiting this trail can enjoy wine tasting and also special events planned all year round. The nearby attractions which you may visit are the National D-Day Memorial, the Blue Ridge Parkway, Natural Bridge, museums, galleries and Civil War sites.
Chesapeake Bay Wine Trail
A trip to this wine trail will take you on an exploration of 9 wineries which are set amid charming courtyards and some great vineyard views. You can watch the intricacies of wine production techniques and also sip on some fine wine. You can also visit the Colonial Beach—which is a small seaport town and will surely charm you with its picturesque beauty.
Heart of Virginia Wine Trail
This wine trail is located in the hills of central Virginia. It can be easily reached from Charlottesville, Richmond and Fredericksburg. Wine lovers undertaking this tour can make stops at the wineries in the region where they can learn about the wine making methods as well as taste wine. Apart from this, they can also make trips to other popular attractions like the Virginia Museum of Fine Arts in Richmond, the Museum and White House of the Confederacy, and historic sites in Charlottesville and Fredericksburg.
You can always look up the other wine trails that Virginia has to offer and plan your trip accordingly. However, Virginia wine tour is bound to leave you with an amazing experience.
Image Credit: virginiawinetrailtours.com 
Virginia Wine Tour