Oregon Wine Tour

1 Jun 2011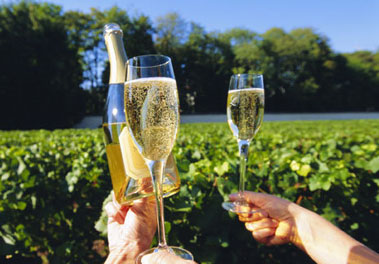 Nothing can prepare you for the surprise which will hit you if you plan to embark on Oregon wine tour. Diversity and natural beauty lend this wine country a scenic quality which is sure to take your breath away.
Oregon has a rich geological legacy and a varied climate which makes it ideal for wine production. For those who don't know, Oregon is a true wine state with 15 wine growing regions, more than 300 wineries and production of 72 exquisite wines to its credit.
If you are a passionate wine lover and are keen to see and learn how it is produced, then a wine tour to Oregon is sure to leave you enriched with this knowledge, not to mention, heady as well—because of all that wine tasting.
The winemakers in Oregon are farmers and families and most of the wineries in the region are quite small. But what will endear you to this place is warm hospitality of the people.
If you plan to undertake a wine tour of Oregon, then keep some time in hand as the wine regions are many and a visit to each of them is a must for any wine lover. So Oregon wine tours will surely leave you exhausted but nonetheless in high spirits.
A Glimpse into Oregon Wine Tour
Willamette Valley
Willamette Valley is Oregon's largest American Viticultural Area or wine producing area. This 150 miles long area stretches from Columbia River in Portland to the Calapooya Maountains. This region has around 200 wineries. Modern winemaking began in Willamette Valley some 40 years ago and since then it has come a long way. There are six sub-appellations in the region namely—Dundee Hills, Eola-Amity Hills, McMinnville, Ribbon Ridge, Yamhill-Carlton District and Chehalem Mountains.  A tour to this region will give you a chance to see the wine production methods and you will also get a chance to taste some of the best quality Pinot noir, Pinot gris, Chardonnay, Riesling produced here.
Eastern Oregon
A trip to the Eastern Oregon region will take you on a tour of the Columbia Valley, Snake River Valley, Walla Walla Valley.
The Columbia Valley boasts of over 50 wineries and more than 29,000 acres of vineyards. The history of wine production in Columbia Valley dates back to the early 1900s and since then the region has earned the reputation of prodcing some finest wine like the Merlot, Cabernet Sauvignon, Chardonnay, Sauvignon blanc, Riesling, Gewurztraminer, Semillon, Pinot gris, Chenin blanc, and Syrah.
Snake River Valley has 46 vineyards and 22 wineries. Earliest wine production dates back to 1860s when French and German immigrants produced wine here. Riesling, Chardonnay, Cabernet Sauvignon, Gewurztraminer, and Merlot are produced here.
Walla Walla Valley is a sub-appellation of the Columbia Valley. The Oregon side of this region has one winery and 31 vineyards.  You will get to taste fine quality Cabernet Sauvignon, Syrah and Merlot during a visit to this region.
Southern Oregon
This wine region has 120 vineyards and 17 wineries. The grape growing dates back to 1852 in this region and wine making started in 1961. This region has Umpqua Valley, Rogue Valley, Red Hill Douglas County and Applegate Valley appellations. This region is famous for Pinot noir, Cabernet sauvignon, Syrah, Pinot gris, Merlot, Chardonnay, White Riesling, Cabernet franc, Tempranillo, Viognier and Gewurztraminer wines.
Colombia Gorge
There are 26 vineyards and 13 wineries in the area which falls in Oregon under this region. Pinot noir, Syrah, Pinot gris, Riesling are the wines made here. A trip to this region will not enrich your knowledge in wine making but also provide you with other options like skiing, sledding or snowshoeing. The region has ski four resorts where you can indulge in these activities.
So Oregon wine tour though exhausting will be an experience which you will remember for life.
Image credit: jmilimousine.com 
Oregon Wine Tour