France wine tours

24 May 2011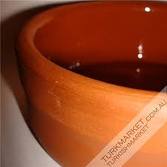 Romance, Elegance and Class – combine the three and you have the French wine tours package ready. Love is in the air when you are in France, and when its wine tour, romance rules. Explore scenic wineries, taste best of world-famous wines and enjoy pleasant weather while you experience the best moods of nature while you picnic in boutique vineyards, meadows, water bodies and much more.
Sip your vintage drop or library wine, while you soak in the best scenic beauties of wineries at famous chateaux or some hidden wineries. You may also take a wine and culinary cruise to experience that authentic flavor of French food and wine in a classy way. Even one place can play the magic on you, France wine tour can leave you in state of utter bliss.
Here are some not-to-miss places when you are on you France wine tour
Alsace
The history speaks volumes about the mastery that the place has obtained through years of experience in wine-making. Since 12 BC, it has been making that heavenly drop for the connoisseurs and commons. The scenic beauty cannot be read, but seen and felt. The rustic charm of the place makes it all the more lovable. Clustered houses amidst green hills and plain boast transport you into some era from past, while some most beautiful vineyards of grapes like Pinot Blanc, Reisling, Sylvaner and much more.
 Beaujolais
One of the best place for authentic French food and wines. So come for here that heavenly gastronomical experience and local red wine or Beaujolais Nouveaux. Enjoy some mountain biking if you like adventure, or visit chateaus, churches or museums to know the history of wine making since the time of Romans.
 Bordeaux
Bordeaux is one of most beautiful wine regions in shape of a doughnut and the city in the centre. It's spread wide and is rich with most beautiful vineyards. Among all the vineyards, the not-to-miss ones are – St Emilion, Blaye, Medoc and Sauternes. Indulge in wine tasting or get to know more about the process at Bordeaux.
Burgundy
Hundred kilometers from Paris, Burgundy wine region is favorite of those who want it all – good wine and rustic flavor and mood. Scattered along a stretch of land, the arera has villages with vineries, so it involves quite a bit of travel. Mainly districts of Chablis, Maconnais, Cote de Nuits, Cote Chalonnaise and Cote de Beaune – are most popular.
Cognac
It requires no information, as any casual wine-lovers will also know cognac, let alone connoisseurs. But if in the town do not restrict to cognac, instead indulge in tasting some red and white wines, pineau along with some authentic French food. Domaine du Chenes can be one stop solution for cognac, however, it is advised to not miss on Chateau de Beaulon or that authentic Montils and Folle Banche. Domaine de Poncereau de Haut is a must-visit.
Gaillac
A collection of 10 different wine regions in a stretch, Gaillac, is unique in terms of its mastery in variety. Engulfing 10 regions, it produces best of white wines, red wines, sweet wines, rose wine and sparkling wines. You may be surprised by the variety of exceptional wines produced here. Cave de Labastide de Levis, Chateau de Lacroux, Domaine de Labarth, Domaine d'Escausses are among the popular and most beautiful wineries.
Part from the above mentioned, many other wine regions like – Armagnac, Loire, Duras, Provence, Rhone and Cahor, which may be included in France wine tours, depending on the number of days you want to spend. However the above listed destinations can give you that taste that you have come looking for in the beautiful nation France.         
Photo credit: ifood.tv 
France Wine Tours