Honey and Lemon for Cough

16 Apr 2011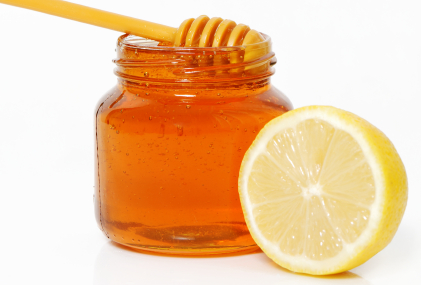 Have you ever faced an extensive and stubborn cough that won't go away easily? If such is the case, then honey and lemon are the most natural remedies for cough.
Honey and lemon are quite effective when you are suffering from the cough and cold. Both these ingredients have tremendous healing properties.

 
Let's take a look at the healing properties of honey and lemon respectively.

 
Healing Properties of Honey:

 
Honey is very useful in the case of dry cough. It soothes by bringing the water to the tissue and holding it there. Honey contains an enzyme which releases hydrogen peroxide, which destroys the germs. Therefore hydrogen peroxide is used as a disinfectant and a mouthwash. Honey is very rich in calcium, copper and iron. It contributes to healthy tissue regeneration and stimulates the growth of new blood capillaries, which bring the nutrients to the cells.

 
Healing Properties of Lemon:

 
On the other side, lemon is also equally effective and constitutes many healing properties. Lemons are antibiotic and contain great quantities of Vitamin C, which is anti-oxidant and also vital to the immune system.

 
Here I have given a home remedy to fight cough using honey and lemon. Take a look:
Take a can filled with water and put one lemon.

 
Boil the can filled with water for 10-15 minutes.

 
After 15 minutes, you can take the lemon and squeeze it to extract the juice.

 
Filter the juice and add this filtered juice to half cup of honey.

 
Take this 1tbsp of juice three times a day. You can also store this syrup in the refrigerator for many months. If it gets separated or a little too hard to spoon easily, just warm it up a little in the microwave.

 
This is the best known home remedy to cure the cough. With this natural cough remedy, you can get rid of the cough naturally and also avoid getting another one next year.
Imge credits: koolkittymusings.typepad.com
Honey And Lemon For Cough