How To Make Coffee Concentrate At Home
11 Jan 2011
The first time I tried the procedure for how to make coffee concentrate at home, it turned out to be quite messy. However, after 2-3 times of practice at home, I got quite experienced in making coffee concentrate. Other than the procedure, today I'll also share my first-hand experience in this regard. The ingredients for making coffee concentrate are pretty simple. You will require only coffee and cold drinking water. Go through the following steps to get some ideas on the procedure.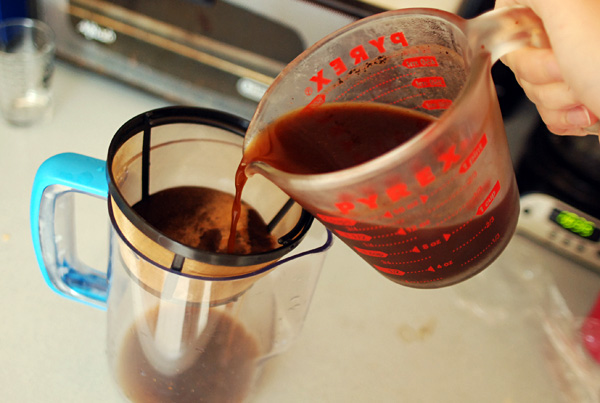 Buy Branded Coffee Beans
If you are a connoisseur of coffee, you will know better than me about what brand to buy for great taste and flavor. For others, I'll suggest to go for a reputed brand of fine and exotic coffee beans, so that you get the right flavor in your coffee concentrate. Ground them freshly at home or from the shop, but make sure to grind the beans coarsely and not too finely.
Get Water
You should use clean and plain drinking water for making coffee concentrate. For 1lb of coffee, you will require around 8-10 cups of cold water. To make coffee concentrate be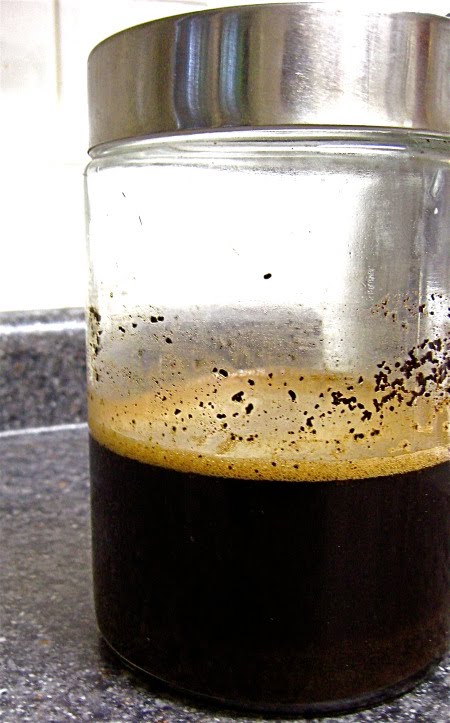 careful about the water, because any impurity or smell can affect the flavor or taste.
Mix Coffee and Water
You should take a large container with lid to pour the coffee and water. In this case, I use a glass water jug to brew the coffee, because it becomes much more convenient to handle the jug than the bowl or container. Mix the two ingredients properly and close the lid tightly. Keep this aside and don't disturb it for next 12 hours or so.
Strain the Coffee
This is the messiest part of the process for making coffee concentrate. If you use a bowl or container, then there is high risk of spilling over the liquid while pouring on the strainer, which is not so for the glass jug. Also, use a big and wide strainer, so that it can hold all the coffee grounds. Line the strainer with a coffee filter paper, so that in one shot you can complete the straining process. Otherwise, you have to strain the liquid for several times with different strainers having different sizes of sieves. Pour the coffee concentrate over the strainer and let it strain for some time.
Store the Coffee Concentrate
When you make coffee concentrate at home, you can safely store it inside the refrigerator for long term usage. Use an air-tight glass jar to store the coffee concentrate. This way, the coffee concentrate will remain fresh for at least couple of weeks.
Image Courtesy: lightinglittlefires.wordpress.com, onehotstove.blogspot.com
How To Make Coffee Concentrate At Home