How to make chop suey patties
30 Jul 2010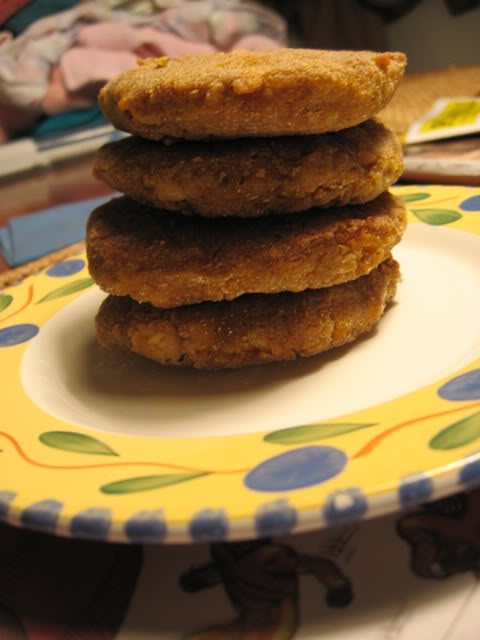 Patties are one of the most versatile dishes; you can make them using fresh ingredients, pre-cooked stuff, or even use some leftover foods; there are no fixed rules or recipes either! Today I am going to show how to make chop-suey patties from left over chop-suey. Chop-suey – one of the most famous Chinese foods, which was surprisingly not invented in China but in our very own America, can make a great filling for patties. The confluence of all the flavors from the sauces, vegetables and meat chunks in the chop-suey just add to the taste and texture of patties. So read on and find out more about making chop suey patties.
You can either start off with some left over chop suey or freshly prepare the chop suey using your favorite recipe. You can get some great chop suey recipes from ifood.tv. Once you are ready with your chop suey, allow it to come to room temperature and then squeeze out as much liquid out of the chop suey as you can. Now either finely chop the meat and veggies used in the chop suey or grind them up in a dry blender. Transfer the contents into a bowl; add few spoonfuls of the squeezed out liquid (for the tangy taste) and enough egg whites&flour to bind all the ingredients together. Taste the mixture and adjust the salt and spices (add some more of the chop suey liquid if desired but ensure that the mixture doesn't end up getting too mushy). Now just shape the mixture into flat patties, coat with some bread crumbs and fry. Your delicious chop suey patties are ready to be savored!
However, as mentioned earlier this is not the only way to make chop suey patties, you can make a 1000 or more variations. Add some cilantro and fried noodles to the mixture to give an even more authentic touch to the chop suey patties. You might want to add some mashed potatoes and oats to make the patties crispy. Whatever you do I guarantee that the patties will surely taste yummy. So what are you waiting for rush to your refrigerator and get bowl of chop suey out and treat everybody with something new!
 Image credits: google.com
How To Make Chop Suey Patties