Food at Spice Village, Goa
We visited Goa a couple of days ago. It was a short trip – just 2 days – but great fun. I almost curse myself for not having gone there till now (yes, this was my first trip!). Can't wait to get back.
Apart from the churches and markets, we also went to the unique 'spice village'. Once we entered the Sahakari Farm, we were welcomed by 'teeka' and a garland and were immediately offered lemon grass tea and cashew nuts, followed by feni, and then a  buffet lunch of pao (local bread), rice, chicken xacuti, other vegetable bhajis made with whole spices from the plantation, fried fish, fried rice, salad, pickle and papad. The meal was followed by icecream and fresh fruit.
A guide then took us around the 130-acre spice farm, where cardamom, vanilla, cinnamon and nutmeg, herbs, fruits, arecanut, betel and medicinal plants grow. (detail in my next blog).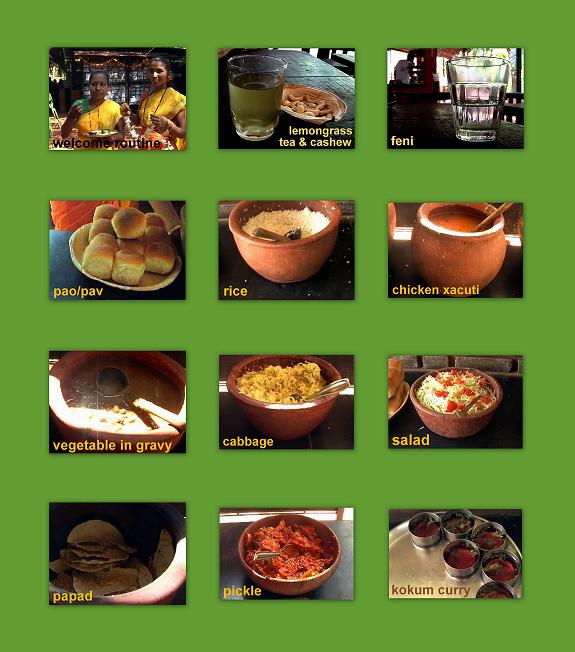 Needless to say, a visit is a must. The food is all organic...the preparations, healthy.
And if the food doesn't do it for you, there's always the beaches to head to!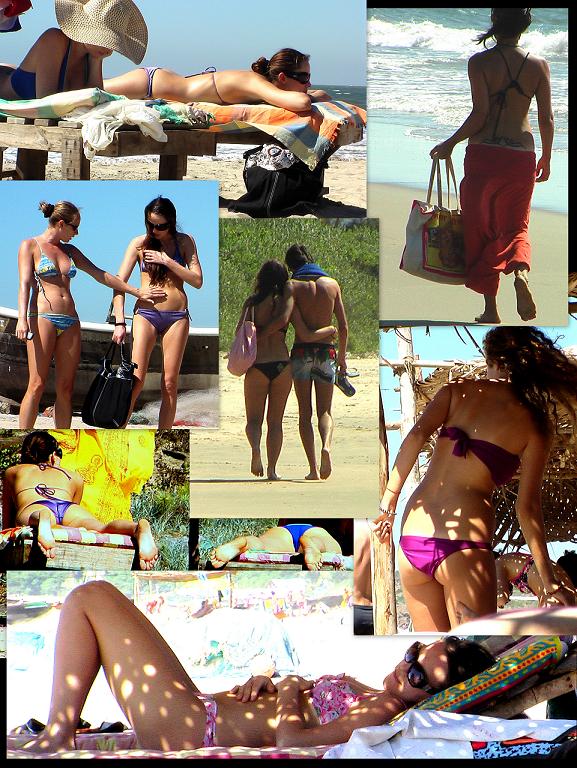 Food At Spice Village, Goa