Teej & Its Significance
20 Aug 2009
 
 
Teej festival is celebrated by Indian women with great enthusiasm and devotion. It is celebrated in the month of August. On his divine day, women worship the divine couple - Lord Shiva and Goddess Parvati, the Hindu mythological gods.

 
Religious Significance of Teej
It is said that on this day, Lord Shiva accepted Goddess Parvati after hundreds of years. On the eve of their reunion, womenfolk celebrate this Teej festival. They also fast for the whole 24 hours for the well-being and long-life of their husband.
 
Teej Puja Process
Teej is celebrated by those women who are either married or engaged. Women refrain to from drinking and eating anything for the whole day and perform various rituals that are associated with the festival. They also share in groups a special story (katha) related to the festival. The story is based on the reunion of Lord Shiva and Goddess Parvati.
They fast in the night as well and offer prayers during the whole night. It is said that a well lit oil lamp throughout the night destroys the bad omens between the married couples. The next morning, women do some rituals before breaking their fast. They offer fruits, flowers and other holy items and seek blessings of Goddess Parvati for marital bliss.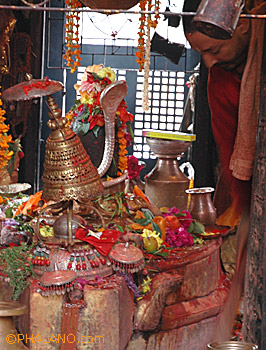 Tradition of Teej Fasting
Women both married and unmarried observe Teej fast in which they do not even take a sip of water. They keep a 24-hour long fast as it is believed that the invocation of Parvati's blessings on this day results in continued marital bliss.
However, sick and pregnant ladies are advised not to keep the fast and even if they keep the fast, it is advisable to consult a doctor. Many pregnant ladies go on a diet of milk and fruits and fulfill their nutritional requirements.
 
Pre-Fasting Foods in Teej
Just before the sunrise on the Teej day, women take glucose water, payasam, kheer, sweets, and other fruit items to keep themselves fit for the next 24 hours. After taking these sweet dishes, they start their arduous fasting and seek blessings of Lord Shiva and Goddess Parvati for their husbands. Happy Teej to all!!
 
 
image credit: http://blog.com.np, http://www.phalano.com
Teej & Its Significance