Katie Holmes To Make Red Pancakes For Suri!

4 Feb 2013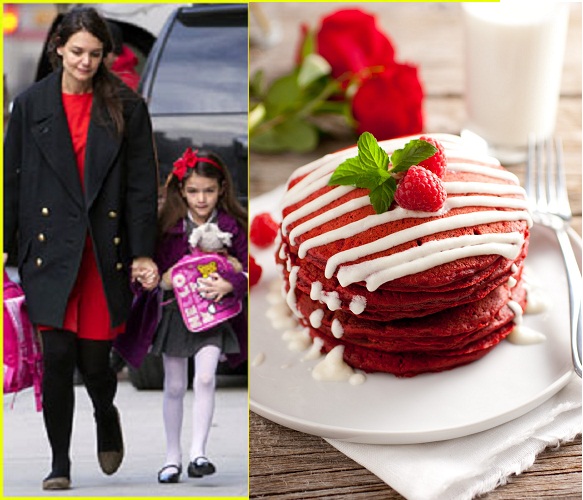 Tom Cruise's ex-wife, Katie Holmes, is planning a delicious treat for her daughter, Suri, this Valentine's Day. The 34-year-old actress informed that she would cook red pancakes for Suri on February 14 this year. She said that making red pancakes for Suri on Valentine's Day morning was a tradition she followed ever since her daughter was a child.
Katie and Suri's love for the sugary treats is well-known. Ever since Katie took divorce from her husband, she has been seen all over Manhattan in the company of her daughter, visiting supermarkets, ice cream stores and cupcake shops, satisfying their sweet tooth.
Just last week, the mother-daughter duo was joined by Katie's mom, Kathleen, and other family members, on a fun day out. During the day, they also visited the Godiva boutique at Rockfeller Center to purchase some Valentine's Day treats for herself and her daughter.
Other Articles You May Like To Read:
1. Favorite Treat Of Tom Cruise & Katie Holmes!
2. Katie Holmes, Suri Pull Faces On Ice Cream Date
3. Katie Holmes Is A 'Hopeless' Cook
Image Courtesy: justjared, cookingclassy
Katie Holmes To Make Red Pancakes For Suri!