Ravenous Fast Food Deals For Super Bowl

25 Jan 2013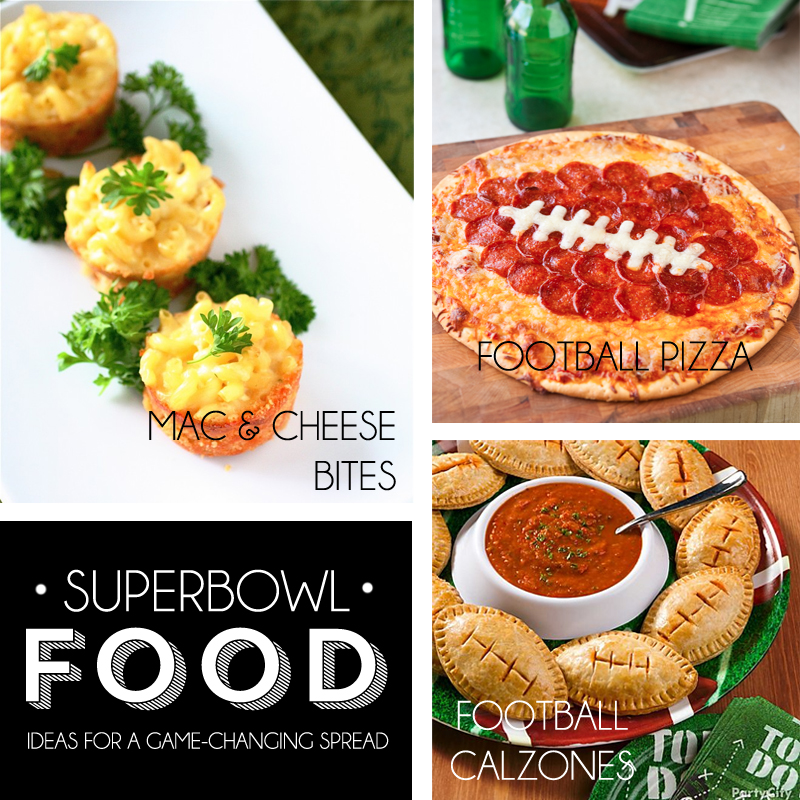 It is Super Bowl weekend and although you are having friends over for a party, you really don't want to enter the kitchen or cook anything at home. We understand, or rather, the fast food companies understand that. Therefore, you have numerous game day promotional deals from companies such as KFC, Taco Bell, Papa John's and Chipotle. So, whether you scream for the San Francisco 49ers or the Baltimore Ravens on February 3, your grub will be ready to order at your favorite fast food joint.
KFC's Game Day Bucket
There is a Game Day Bucket ($19.99) and a Game Day Box ($4.99) from KFC, waiting for you on Super Bowl Sunday. While the bucket is loaded with eight pieces each of fried chicken and Hot Wings as well as the 10 Original Recipe Bites, the box will have one piece of fried chicken, three Hot Wings or six Bites, along with one side and a medium size drink. So, pick up either one and head to the Stadium to cheer for your favorite players.
Chipotle's Party In A Box
Burrito boxes, holding six or more burritos are on offer at the U.S. locations of Chipotle. But the burrito party doesn't end on February 3. If you go back for another visit till February 28, and take back the receipt of your Feb. 3 order, you get a free burrito, burrito bowl, salad or an order of tacos. Isn't that cool?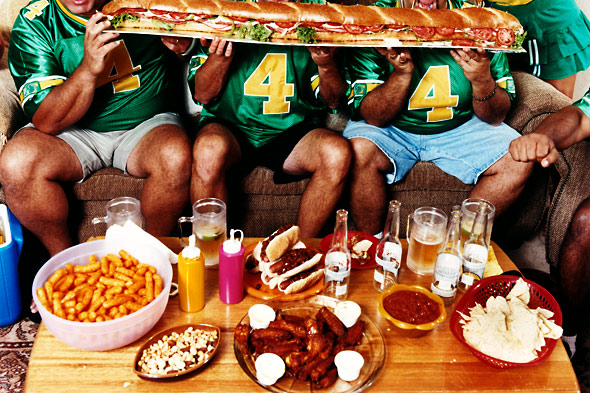 Taco Bell's Variety 12 Pack
Variety is the spice of life and who knows it better than Taco Bell. The chain has introduced a Variety 12 Pack, which comes with six Crunchy Tacos and six Doritos Locos Tacos. Although, this pack has been available at Taco Bell locations since spring 2011, it is Super Bowl weekend, so you have participating locations of the taco chain offering the 12 Pack for a limited time at varied prices.
Pizza Hut's Big Dinner Box
It is natural to feel hungry with all that shouting and yelling you need to do to cheer up your favorite team. That is why the pizza chain is offering you the advantage of its Big Dinner Box for $19.99. Available for a limited time, this box contains two medium-size, one-topping pizzas, eight wings and five breadsticks with marinara sauce.
Papa John's Coin Toss Experience
There is a Super Bowl coin toss contest going on at the website of Papa John's. Now the pizza chain has invited fans to join in too. Fans need to predict the winner of the Super Bowl coin toss. In case majority of voters predict the correct side, 'Papa Rewards' will be given to members and they can get a free large pizza and two-liter Pepsi MAX. In addition, you will get 35% off on your order when you visit Papa John's next time. But do remember to vote by February 2 midnight.
Other Articles You May Like To Read:
1. Top 10 Super Bowl Party Treats
3. How To Plan & Enjoy Super Bowl Party
Image Courtesy: thepartydress, whatthehealthmag
Ravenous Fast Food Deals For Super Bowl