Recipes To Celebrate National Chocolate Covered Cherry Day

4 Jan 2013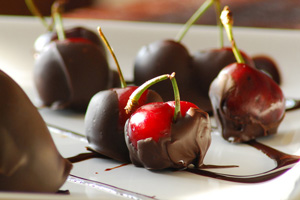 If you like cherries and if you like chocolate, then today is the perfect day for you because it is National Chocolate Covered Cherry Day!  While the origin of this Day is unknown, it is known that perhaps the first time chocolate covered cherries were introduced in America was when "Cella's Confections" started selling them in New York in 1929. These cherries have a liquid center with hard chocolate exterior.
  That being said, it is quite easy to make chocolate covered cherries at home! You just need to get some Maraschino cherries, some melted chocolate to dip them in, then refrigerate and enjoy. However, if you would like to take chocolate covered cherries to the next level, then try out some of the recipes we've featured below: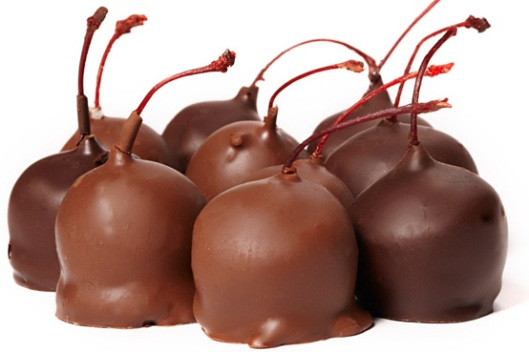 This delicious confectionary can be made with a bunch of Maraschino cherries, encased in a dough mixture made with powdered sugar, margarine, condensed milk, salt and vanilla. After leaving the cherries for a while, dip them in melted chocolate and leave them on a wax paper sheet to be set.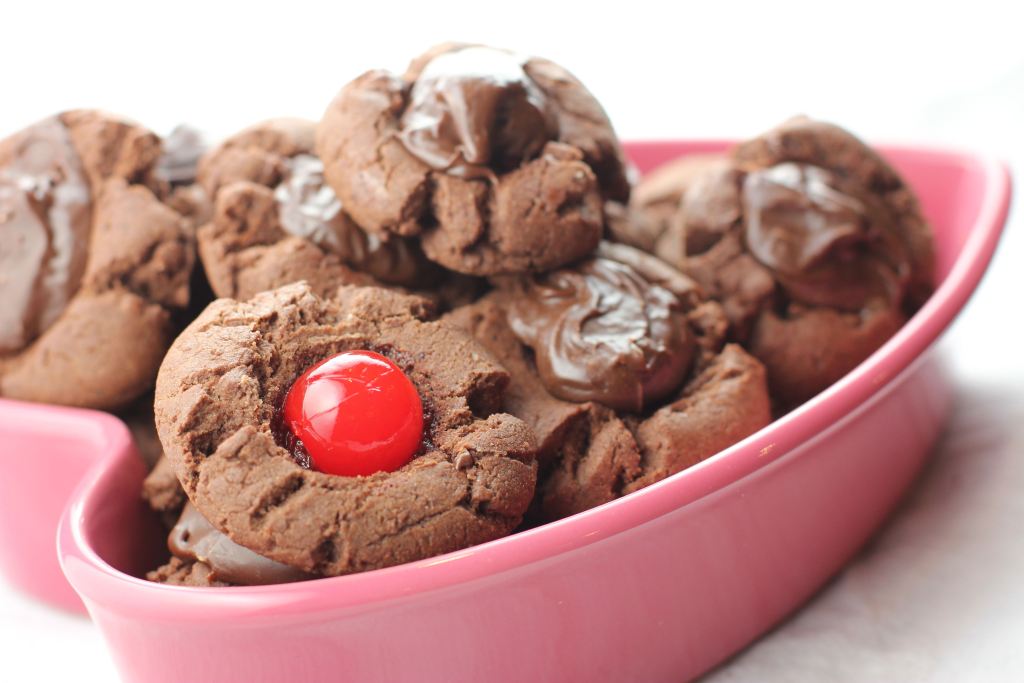 Chocolate-Covered Cherry Cookies
Getting one step ahead of the cherries, make some cookie dough with butter, sugar, vanilla, egg, flour, unsweetened cocoa, salt, baking soda and baking powder. Place half of a Maraschino cherry in the center of each cookie and bake. Make a wonderful frosting with semi-sweet chocolate chips, condensed milk and maraschino cherry juice. Once the frosting is ready,  place a bit of it on each cookie. Let the cookies set and enjoy on the National Chocolate Covered cherry day.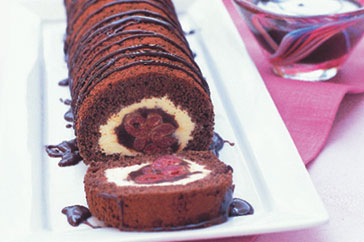 Bake a cake with the ingredients given in this recipe. Then fill the cake roll with cherry pie filling. Roll the cake and cover it with chocolate frosting. Slice and serve with a cup of coffee or tea.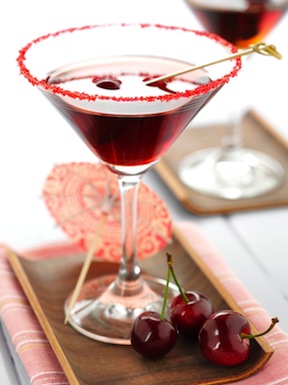 Chocolate Cherry Dessert Cocktail
Take some seedless Black cherries and muddle them to bring out the juices. Take chocolate vodka, vanilla vodka and cherry vodka in a cocktail shaker and mix with a splash of cream and a bit of agave, pour over the muddled cherries in a glass, stir and enjoy a different dessert.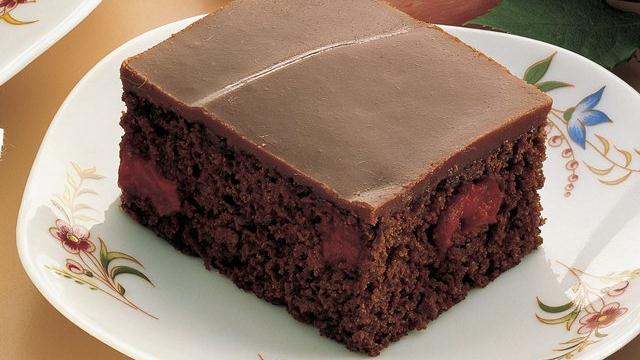 Cherries are folded into chocolate ice milk along with rum. The mixture is then spread in a pan, freeze and cut into squares. You can also sprinkle shredded chocolate over the mixture before cutting it into squares.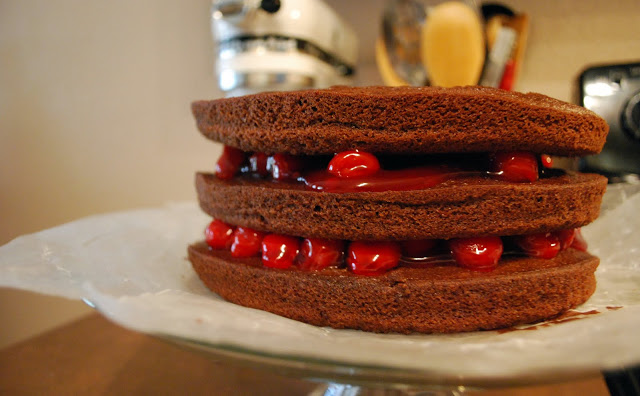 This is one of the easiest recipes to try on the National Chocolate Covered Cherry Day. Get a chocolate cake, slice it horizontally into 3-4 layers, place a layer of chocolate cake on a cake stand, layer it up with cherry spread, alternate the remaining cake layers and the cherry spread keeping the chocolate cake layer the last one. Your chocolate cherry cake is ready.
Other Articles You May Like To Read:
2. 5 Easy Cherry Cupcake Ideas
3. How To Use Dried Cherries In Your Desserts
Image Courtesy: cdkitchen, spoonandchair, lilacchocolates, tisjir, myothercitybythebay, Pillsbury, houseofhammies
Recipes To Celebrate National Chocolate Covered Cherry Day