Celebrate New Year's Party With Your Pets
When there are New Year festivities going around the house, you may need these tips to keep your pets safe and calm.
Keep them Safe
In case you are having New Year celebrations at home, keep your pets safe inside a familiar area, where they can stay while your guests are home. This may also be necessary so that your pets don't roam around among the guests and get into any kind of accident. If you are heading out for a party, even then, keep your pests secure inside the home because there may be fireworks or loud noises in the vicinity and pets can get frightened because of those.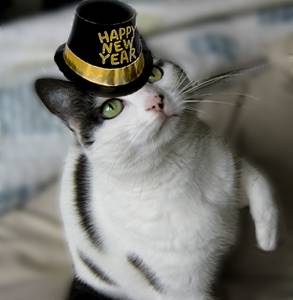 Install a Microchip
It can be really distressing for you and your pet if it were to get lost around New Year's eve. Therefore, get a microchip for your pet and also ensure that it wears a proper identification always. Although, a microchip may not prevent your pet from getting lost, it can ensure that you get to reunite with it soon enough.
Keep Alcohol Away
Alcoholic drinks can be dangerous for your pets, making them intoxicated, weak, depressed or comatose. In some cases, alcohol even results in death of pets. Therefore, make sure that whatever alcoholic beverages you are serving for your New Year's eve party, you keep it well out of your pet's reach.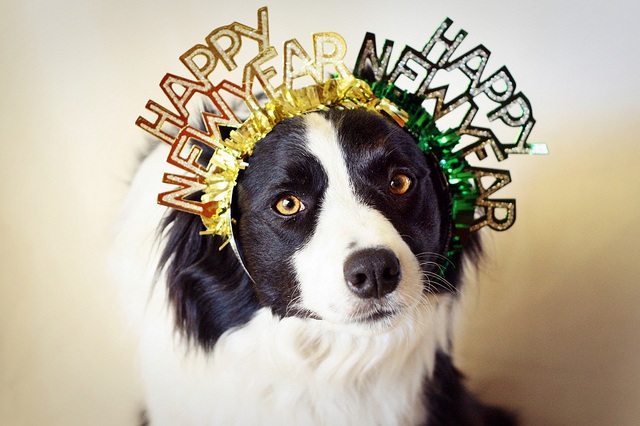 No Balloons
We don't mean don't use balloons, streamers or other decorative items. Just ensure that none of these are within the reach of your pet. Decorative items like balloons can be a choking hazard for the pet and may cost you a trip to the vet in the middle of all the celebrations. Therefore, keep the decorations away.
Other Articles You May Like To Read:
1. Top 10 Tips For Safe Cooking
3. Junk Food May Kill Your Pet Too
Image Courtesy: petrelocation, kinnicveterinaryservice, hdwallpapersarena
Celebrate New Year's Party With Your Pets