One Dish For Every Night Of Hanukkah
Hanukkah is not only about Latkes and Sufganiyots. There is a lot more to Hanukkah food beyond these salty and sweet treats. Since this Jewish Festival of Lights is celebrated over eight days, it makes more sense to plan the eight-day menu ahead of time, so that you have a new dish for each night of Hanukkah. Moving beyond the symbolic foods, here is what else you can cook over the eight days of festivity: 
Locke's Brisket
You need a brisket, Yukon gold potatoes, carrots, onions, dry rub (brown sugar, ground mustard powder), wet mix (ketchup, preserves, water), to make this delicious brisket for Hanukkah this year.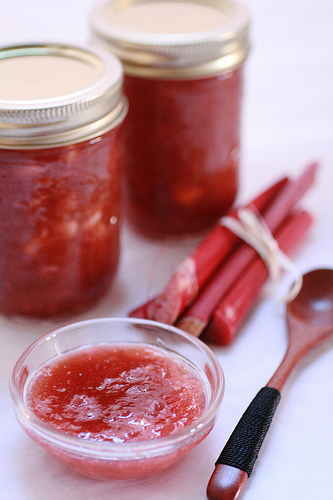 Sufganiyot with Rhubarb Jam 
When you make sufganiyot the traditional way, you can make a little change by adding some rhubarb jam, instead of strawberry jam. This adds a not-so-traditional twist to and otherwise traditional dish. 
Sweet Potato Latkes
Move beyond the potato latkes and use sweet potato to make these traditional pancakes. The rest of the ingredients remain the same but using sweet potatoes makes for a slightly different, and slightly sweeter, alternative that also pairs nicely with apple sauce. 
Braised Beef Short Ribs
Beef short ribs are also a good option to prepare if you do not want to eat brisket more than once during the eight Hanukkah days. 
Fennel Salad (Celery, Cucumber, Lemon and Pomegranate)
Who says eating rich and fried foods needs to be the only option during Hanukkah? You can always opt for this crunchy, bright salad, which is the perfect accompaniment to potato latkes or just a simple wine.
Tzimmes
Melted oleo never tasted so good, especially when it is mixed with flour, sweet potatoes, pineapple, and carrots. Bake it for 2 hours and enjoy with your family.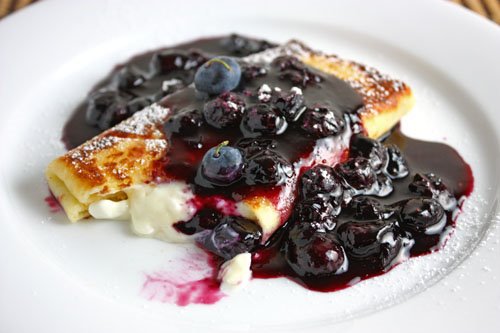 Lemon and Dried Blueberry Blintzes
These thin pancakes are a good, lighter alternative to latkes. All you need is all-purpose flour, powdered sugar, eggs, low-fat milk, and butter. As for the filling, ricotta cheese and sour cream combined with a blueberry or strawberry compote will provide the perfect balance of sweetness and tartness.
Other Articles You May Like To Read:
1. Best 5 Hanukkah Menus For A Hanukkah Feast
2. Best 5 Vegan Hanukkah Foods To Serve
3. How To Organize A First Night Hanukkah Party
Image Courtesy: thinkfun, tabletalkatlarrys, straightfromthefarm, cookingwithsugar, smittenkitchen, gliving, nourishedkitchen, closetcooking