Tips for Picking Out the Perfect Christmas Tree!
26 Nov 2012
It's that time of year again! Picking out a Christmas tree can often times seem like a daunting task. How do you choose one? What are you supposed to look for in terms of finding the perfect tree? Well, this year iFood.tv is here to help! We've got some great tips on how to pick out the freshest, most fitting tree for your home this Christmas! Check it out!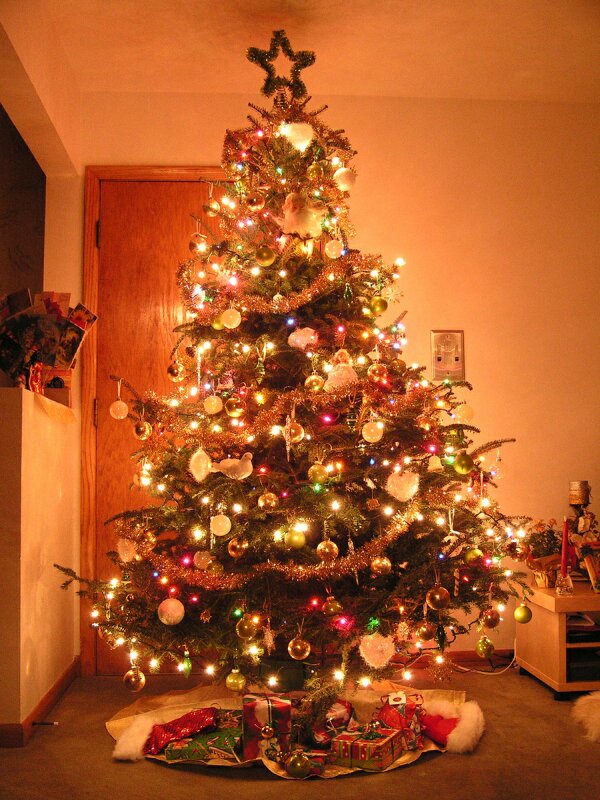 Step 1: Accurate Measurement of Your Ceiling: If the tree is too tall, you won't be able to fit a star or an angel on it, or you may have to trim off the top. Therefore, make sure you get a precise measurement of your floor to ceiling height, and don't forget to account for the height of your stand which adds a couple inches to the height of the tree.
Step 2: Make Sure the Tree's Shape Fits Your Space: Everyone has their own preference when it comes to the shape of the tree-some people prefer short fat trees, others prefer long, skinny trees. No matter the personal preference, make sure that whichever shape you decide on, it will fit into the space you are designating for your Christmas tree, i.e. it won't be smashed against your windows or the couch.
Step 3: Check the Tree for Freshness:  No one wants to waste money on a dying tree, especially if it is supposed to last for the weeks leading up to Christmas. To make sure that your tree is fresh, try some of the following tests:
Frasier and Douglas firs, two of the most popular choices for Christmas trees, can be tested for freshness by removing a firmly connected pine needle and bending in it half. The needle from a fresh tree should snap, whereas a needle that simply bends indicates that the tree has been cut and sitting for some time.

One of the best ways to test a tree's freshness is by assessing its sap production. As long as you don't mind, try giving your tree a hug. If you come out sticky with sap, then the tree is probably still fresh. Otherwise, just examine each tree for parts that are sticky with sap, this ensures that it is still relatively fresh.

On firs and some types of pine, the branches of a fresh tree should be flexible. Although this is not the case for every tree, trees that fail this test are likely to be very old and thus, should be avoided.
Following these steps will ensure that you get the most out of your Christmas tree purchase!
Tips For Picking Out The Perfect Christmas Tree!