Are You Looking For All-in-one gifts For Diwali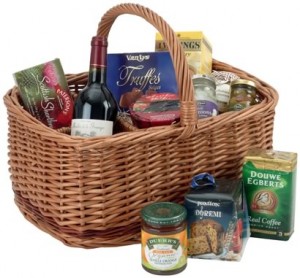 Various studies suggest that people spend a large part of Diwali or any other festive occasion looking for an ideal gift to give away. Since time is already of essence in the fast-paced world, you don't need to fret anymore about the all-in-one gift options this Diwali. Choose from any of the following:
Food Hampers - If you are looking for a gift option in the range of Rs. 850 to Rs. 1,500, then go for an all-in-one food hamper. This hamper may contain wine and cheese, gourmet items, kitchenware, or coffee and tea products. The hampers are usually available readily but you can also customize them according to your budget or the taste of the person to whom you are going to give this gift.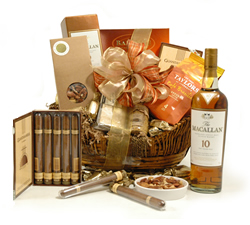 Wine Hampers - These are a contemporary gift option, which will suit every pocket and palate. You can go for a cost-effective sommelier's choice wine hamper for Rs. 5,000, a champagne plus truffles hamper for Rs. 9,000 or a gourmet cheese and wine hamper for Rs. 10,000.
Organic Hampers- A number of stores offer 100% vegetarian and organic goodies in hampers, priced from Rs. 1,500 onwards. You can pick up snacks, organic rice, spreads, homecare products, cosmetics, and bite-sized snacks to put into the hamper. This is a good way to celebrate an environment-friendly Diwali and also spread the message to others.
Italian Hampers - With every Indian going Italian these days, olive oil is not the only thing that is Italian in India. Italian hampers are available from Rs. 3,500 onwards, in which you can pack Italian wines, olives, sauces, pastas, and chocolates, to make your deluxe Italian hamper.
Cuisine Hampers -  If the recipient is interested in cooking, you could give him nothing better than a cuisine hamper. You can design and customize the hamper according to the specifications of the favorite cuisine of the recipient or choose from some popular cuisines like Mexican, Thai, Lebanese, Japanese, Italian and organic. Another option could be customizing a world cuisine hamper.
When it comes to hampers, the choices are abundant. You can make a breakfast-in-bed hamper, chocolate fondue hamper, high tea hamper, couch potato hamper, etc. The best part of these all-in-one gift options is that you can use them to give to anyone, be it a relative, parent, friend, colleague, or boss. You will find these options fitting your budget very neatly and you can please your near and dear ones with these.
Other Articles You May Like To Read:
1. Chocolate Hanukkah Gifts - Perfect Gifts For Children
2. How To Gift Homemade Candies As Token Gifts
Image Courtesy: fruitnflora, cotswoldfamilylife
Are You Looking For All-in-one Gifts For Diwali