Top 10 Food Jaunts To Celebrate Aug 15

15 Aug 2012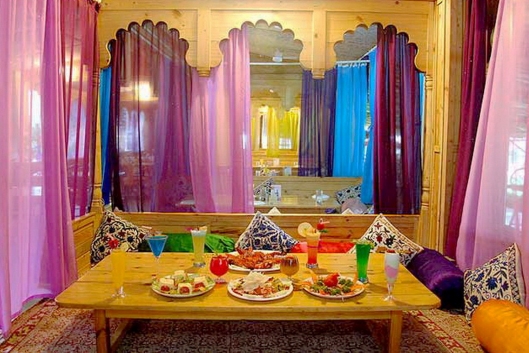 Wanna celebrate this Independence Day with some tummy-friendly food? Well, here are the top 10 jaunts in Mumbai, where you can celebrate August 15 or any other date in the company of State-specific cuisines. Some of these places were opened long ago while others are relatively new. However, a common thread that runs through them all is the culinary spirit, which is reminiscent of States like Punjab, Gujarat, Jammu & Kashmir, and Maharashtra. Get ready for a roller coaster ride through the culinary capitals of India.
1) Poush
This restaurant is located at the World Trade Centre at Cuffe Parade and it is styled after a Kashmiri houseboat. Needless to say that the restaurant, with its simple decor and wooden seating arrangements, offers a complete Kashmiri cuisine experience. Dishes such as Dum Aloo, Goshtaba, and Rajmah remind one of the cooler climes of the state along with the rich culinary heritage, depicted in the Kashmiri Wazwan. A meal for two costs Rs. 800.
2) Khane Khas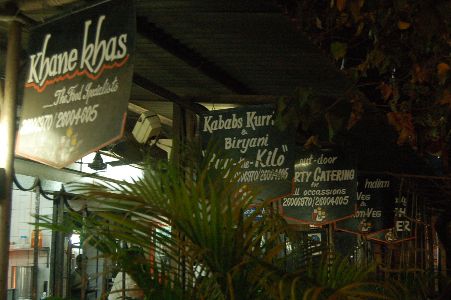 The state of Punjab needs no introduction as far as delicious food is concerned. Right from the Chicken curry to Tandoori Chicken, this joint is a haven for the lovers of non-vegetarians, who want the perfect dhaba experience without having to eat amidst the grit and dust of a roadside eatery. The biryani, which is the highlight of this restaurant's menu, is served in earthen pots while each dish smells of the robust Punjabi flavors. The eatery is located in Bandra and for a meal for two, you will need to pay Rs. 800.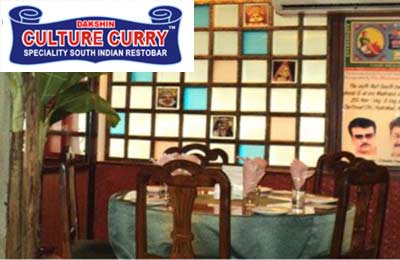 3) Dakshin Culture Curry
From up North to down South, this restaurant serves dishes from two South Indian states - Kerala and Andhra Pradesh. So, for a couple's meal at Rs. 1000, you get to taste two distinct cuisines, in an ambience marked by Kathakali masks and Tanjore paintings. Andhra goodies are characterized by Andhra-style prawns and red Veinchina Chicken while Kerala is represented by Ishtew (stew) and green Pollichathu, which can be had both in veg and non-veg forms.
4) Bhogdoi 
Located in Vashi, at the Assam Bhawan, this humble eatery is proud of its "Osomiya" roots, which is depicted in the basic Assamese fare served here. The dishes include spicy Jeer Jhaluk and Sarson Rohu, as well as the dessert "Pitha." For a meal for two, which comes at Rs. 400, you won't have to travel to Assam. However, considering the fact that Bhogdoi is probably the only place in the city to be serving authentic Assamese food, you may have to struggle a bit to get yourself a free table.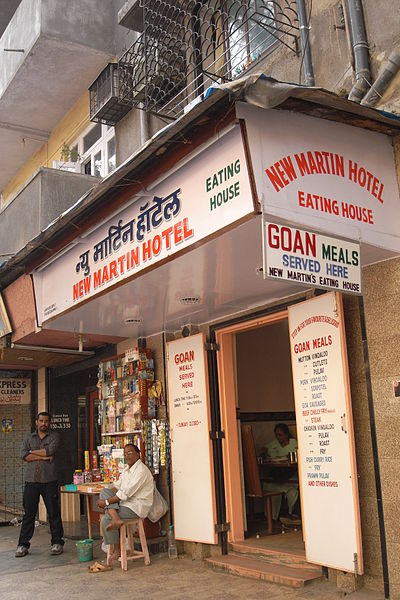 5) New Martins
Forget about the old one, here we are talking about the New Martins, the small Goan food eatery, which attracts Goans as well as non-Goans to its kitchen. Apart from the staples like Pork Vindaloo and Goan fish curry, you can also feed yourself on Roast Pork, which you can get with a yellow gravy. A meal for two, at this Colaba eatery, will cost you just Rs. 350 but time is of essence, literally. With so many hungry people waiting outside the eatery at all times of the day, you may need to hurry up on that delicious meal.
6) Kakori House
Uttar Pradesh is one Indian State that is completely synonymous with rich, Mughlai and Awadhi food, that dates back by centuries. Kakori Kebabs is just the beginning of a ghee-laden, richly-spiced meal that will take you back to the historic bylanes of Indian independence struggle. You can order Galawati Kebabs, Warqi Parathas, Achari Paneer, or Dum Biryani for your lunch of dinner. For dessert, there is the inimitable Shahi Tukda. At Rs. 750 for a meal for two, you won't think twice before returning to this place.
7) Rajdhani 
Located at more than one place within Mumbai, Rajdhani offers you a true Rajasthani food experience, the one enjoyed only by the Rajputs in the annals of history. The place is as much famous for its mind-boggling array of Rajasthani dishes as it is for the efficient service offered by its attentive staff. From the traditional Dal Bati Churma to the tangy and spicy Gatte ki Subzi, you will enjoy every morsel of the meal inspired by the desert sands. Top it off with a creamy bowl of Shrikhand and your desert experience is complete. You will have to pay just Rs. 650 for meal for two.
8) Bhojohori Manna
Located near Oshiwara Link Road, this West Bengal-specific eatery is currently riding the ongoing frenzy around Bengali food. The food is cooked home-style, ingredients are authentic and just right, and the flavors are truly Bengali. Be it the Kosha Mangsho, the Fish Paturi, or the traditional Posto, your appetite will not be satisfied just with one visit. For dessert, Bengal is already famous enough and this restaurant does full justice to this part of the State's reputation with such delicious offerings like Patishapta and Notun Gur ice-cream. The latter, however, is available only in-season. A meal for two at this al-fresco restaurant will cost you Rs. 800.
9) Mani's Lunch Home
True to its name, this restaurant offers you home-cooked food at a great price, which is probably the lowest among Mumbai eateries - just Rs. 250 for a meal for two. However, if that makes you doubt the quality of food, rest assured. This eatery, which first started offering authentic South Indian food to the city residents in 1937, has maintained its standards, be it the basic dosa-idli-wada, or the more special dishes like Addai Dosa, Semiya Pulav, or the traditional Tamil Nadu thali, served on the banana leaf. The oldest South Indian restaurant in Mumbai boasts of uncompromising quality at a modest price.
10) Swati Snacks 
Located opposite the Bhatia Hospital in Tardeo, this restaurant is a favorite for the crowd of Gujarati food lovers. Sample some delicious Fada Ni Khichdi during any season or come here for the Panki or Dhoklas, which a true blue Gujarati would vouch for. The Malai Malpua, loaded with syrup, is not just heavenly but also a good way to end your Gujarati meal. The food served at this restaurant is the real deal, which is proven from the long queues standing outside the restaurant on any given day. A meal for two would cost you Rs. 600.
So, these are the top 10 eateries where you can celebrate the national spirit by indulging your taste-buds in State-specific delights. For someone who has often wondered how are Indian holidays celebrated, visiting anyone of the eateries given in this blog on a national holiday would be the right way to get an answer.
Image Courtesy: hotfrog, tripadvisor, burrp, buzzintown, commons, snapdeal, stylecity, foodspotting
Top 10 Food Jaunts To Celebrate Aug 15