Top Ten Iftar Dishes
Ramadan or Ramzan commences with a month long of self purification rituals which includes the cleansing of the soul, the digestive system and the palate as well. In short, the devout Muslims throughout the world fast from dawn to dusk and eat before the sunrise or after the sunset.  The 'Iftar' or breaking of fast at dusk is considered to be very important with several delicacies being prepared specially for the occasion. The traditional meals vary from region to region with the delicious dates of Arabia being highly coveted as the Prophet himself had chosen to break his daylong fast with a date  and water before partaking other dishes. Let us now have a look at the top 10 significant food items that are preferred during Iftar.
Traditional Iftar Foods
Keep it simple is usually the motto during the month of fasting. However, people rejoice once the daybreak is over by feasting on various dishes prepared carefully, according to  strict Islamic regulations. However, there is no single dish that can be pinpointed as the most traditional or must-have food. Every region has its own favorite which is often prepared at community kitchens or mosques and served to all pious Muslims.
1.       Harees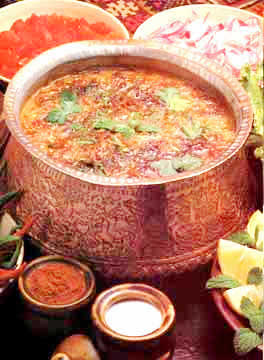 A lightly spiced mixture of durham wheat blended together with chicken or lamb is usually eaten at most Iraqi and Quatari homes. It is easy on the stomach and helps to enliven the taste buds. Although a bit high on fat, the dish has plenty of dietary fiber which helps in digestion.

 
2.       Fattoush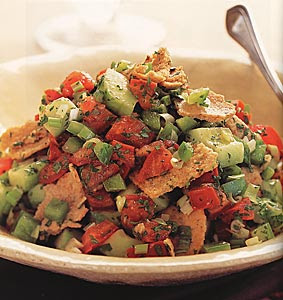 This is a refreshing garden salad containing fresh, juicy tomatoes, cucumbers and lettuce leaves. All very refreshing when eaten with a low cal dressing such as lemon juice. However, the deep fried croutons and the sweet pomegranate dressing, if used, may increase your calorie intake a little more than desired. Have it in moderation as Ramzan means no excesses and you will be able to savor every mouthful.

 
3.       Kolak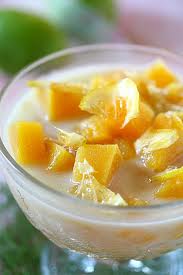 A popular Indonesian dessert that is eaten traditionally during buka puasa or opening of the fast.. It is made with palm sugar, coconut milk and a variety of vegetable starches usually tapioca, bananas or pumpkin or cassava. The dessert is a local favorite and is served cold during Iftar. It is extremely nutritious, albeit a trifle high on sugars which can be balanced if prepared with sugar substitutes.

 
4.       Barbari Bread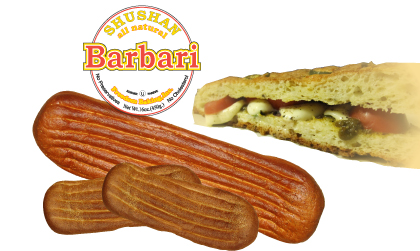 This bread is a part of the traditional Persian Meal that is served across Iran for Iftar. It is usually served with Tabriz cheese made from goat milk or with the Greek feta cheese.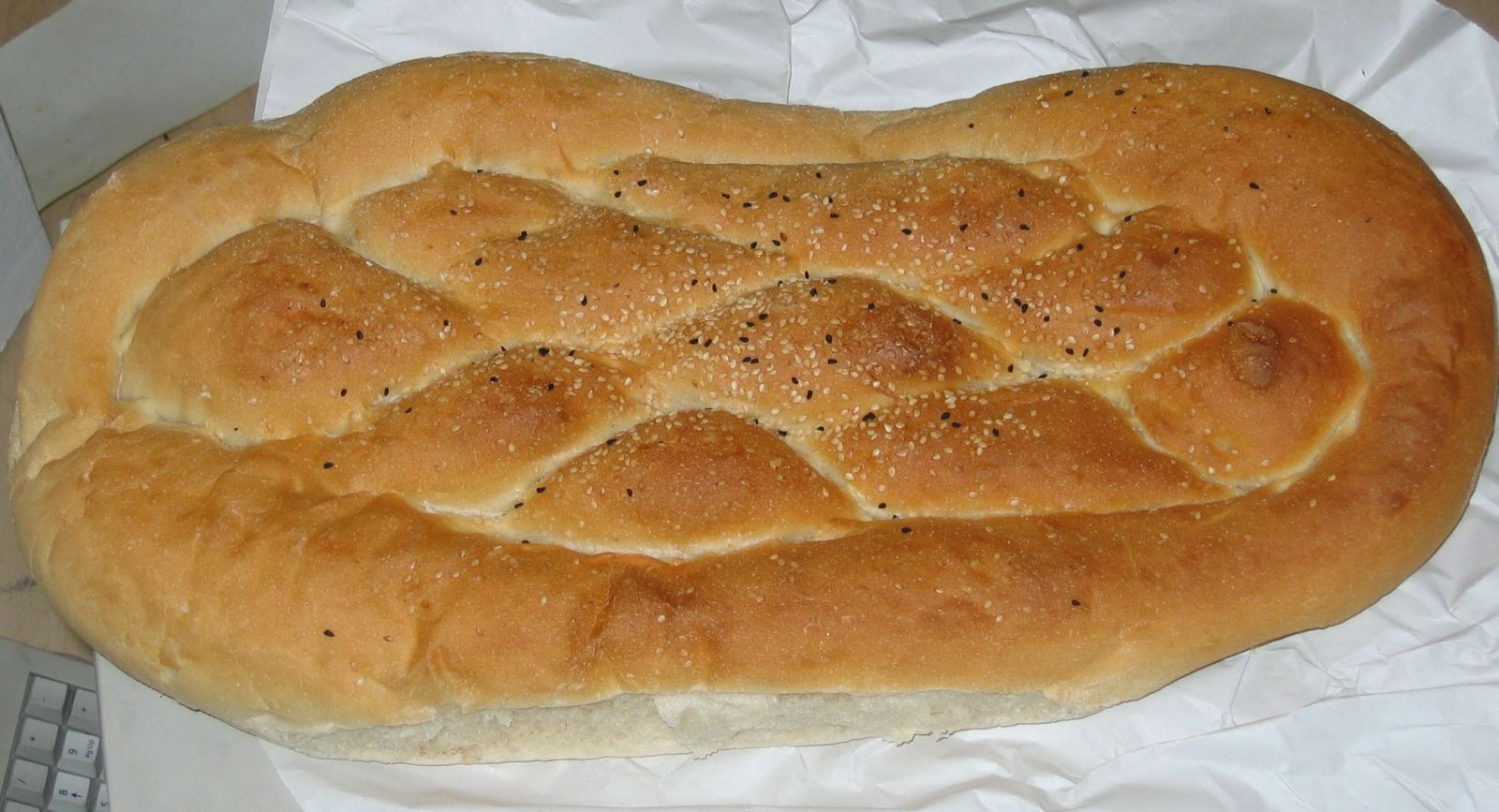 A unique bread that is baked only during Ramadan.  It is very similar to the Italian Pizza and consists of the baked pide dough topped with lamb meat, chicken, beef, cheese or a variety of vegetables including potatoes.
6.       Kvass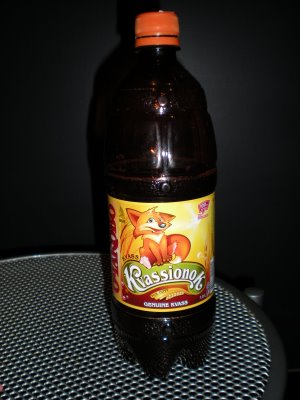 Ramadan is observed according to the Islamic tradition in the Muslim majority Russian states of Chechnya, Bashkortostan, Ingushetia, and adjoining areas. Kvass, a drink prepared from fermented rye bread is often used to wash down Russian delicacies like khinkali and beshbarmak. Strangely, the drink is not considered to be taboo during Ramzan despite its alcoholic content.
7.       Bhajiyas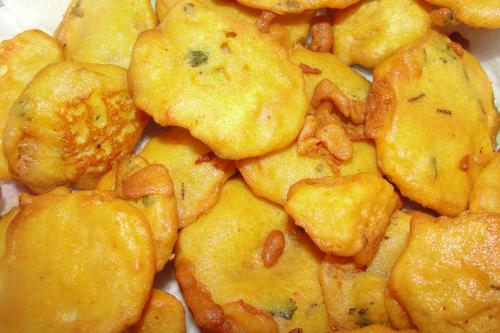 Batter fried vegetables are often enjoyed in the Indian subcontinent for Iftar. The local delicacies of samosas and jalebis are also extremely popular albeit not so nutritious. The deep fried veggies lose almost all their nutrients when dunked in a cauldron of hot oil but the taste of the hot fries make up for it with Muslims all over the subcontinent looking forward to them after a long day of fasting.
8.       Nombu Kanji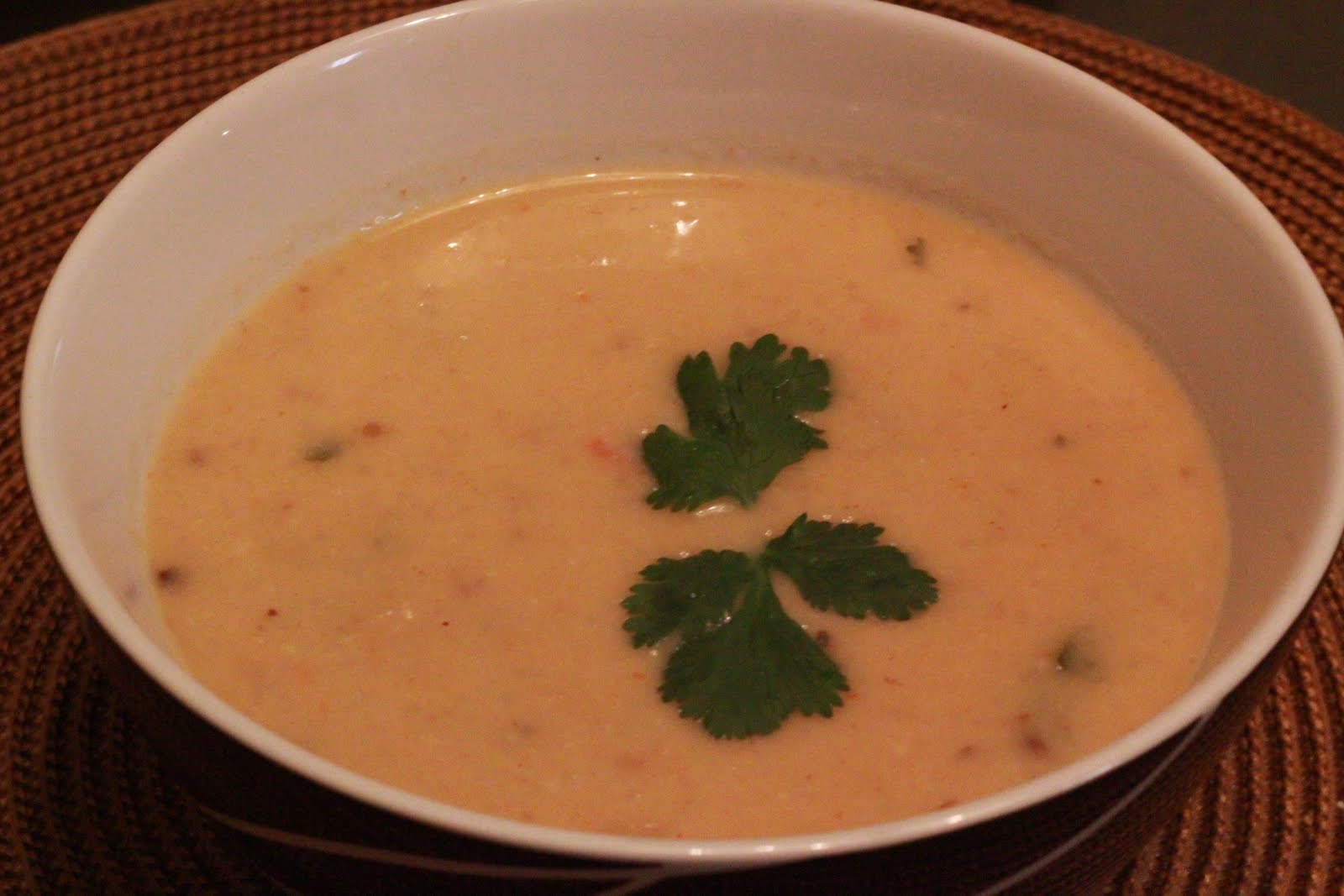 This is a dish of rice cooked together with meat and vegetables and eaten widely across the South of India and Sri Lanka for Iftar. The consistency varies between a watery stew and a thick porridge according to taste. The dish is both filling as well as nutritious with almost equal amounts of carbohydrates, fat and proteins going into it.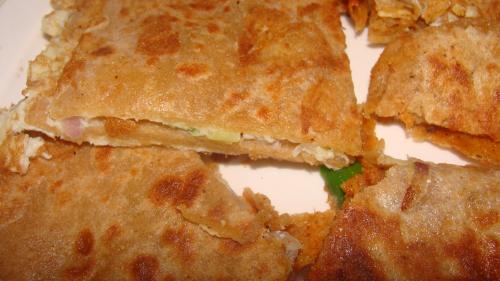 This is a local delicacy, hugely popular in Bangladesh during the month of Ramdan. The crisply fried paratha or flatbread is stuffed with eggs and minced meat and can double up as a single dish dinner for the not so well off. However, the dish is not very healthy on account of being fried and it is best to eat it only occasionally.
10.   Kunafa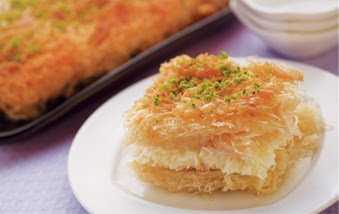 Considered to be a century old delicacy, the kunafa is served religiously for Iftar in Egypt. Prepared with angel hair pasta, whipped cream and sugary syrup, this sweet dish is both filling as well as nutritious especially when liberally strewn with a handful of dry fruits like pistachios and cashew nuts along with raisins.
The meal of Iftar is enjoyed globally and has been widely accepted by people of other religious communities too. The US President as well as several other heads of State make it a point to host Iftar parties during the holy month of Ramadan. Although the array of dishes may or may not include the list above, the joyous occasion with its message of charity and purification unites people all over the world as much as the traditional food eaten during Iftar. Eid Mubarak!
Image Credit- slamiciftar.blogspot, food, falafel-recipes.blogspot, beelittlefood.blogspot, yummsycooking.blogspot, arabic-food.blogspot, blog.centralsquaretheater, cv.wikipedia, freedombaking, muslim4amonth.wordpress
Top Ten Iftar Dishes