Say 'I Don't' With A Delicious Divorce Cake

1 Aug 2012
Cutting a huge, multi-tiered cake jointly as you say 'I do' to your prospective spouse has been the norm so far. But with divorce rates going up by leaps and bounds, the idea of till death do as apart doesn't quite hold water anymore. However, the astounding thing is that estranged couples are in fact celebrating their newly obtained freedom from wedlock. How? By cutting a Divorce Cake of course!
The unique divorce cakes are every bit as expensive as the wedding ones but do appear to be a bit more outlandish. Some of them are quite macabre too. Let us take a look at a few of them and then decide whether the idea is cool or just plain mean.
Cakes That Un-Unite!
1. Throwing the husband from the stairs or flinging him off the terrace seems to be a bit farfetched, however, much you may despise him. But the fantasy has kept many a woman alive, pining for freedom from a stifling marriage and cruel husband. Here is a depiction of the fantasy come true.
2. Freedom of speech, freedom of action and freedom to carry on with your life epitomizes democracy. But can the institution of marriage be called truly democratic? No way, as old couples will reveal . Why not throw off the shackles and celebrate the event by biting into a meaningful cake.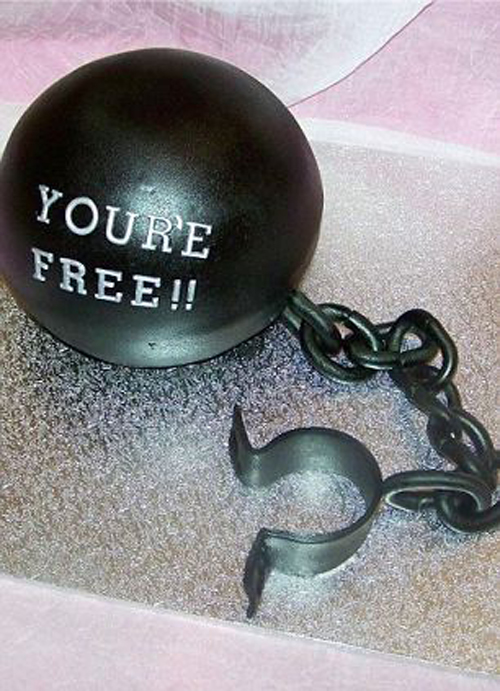 3. Good riddance say a lot of men as well as women who opt for a divorce. A husband is often likened to the trash that can be got rid off merely by signing a piece of paper. Hopefully you are not going to take this well traveled route.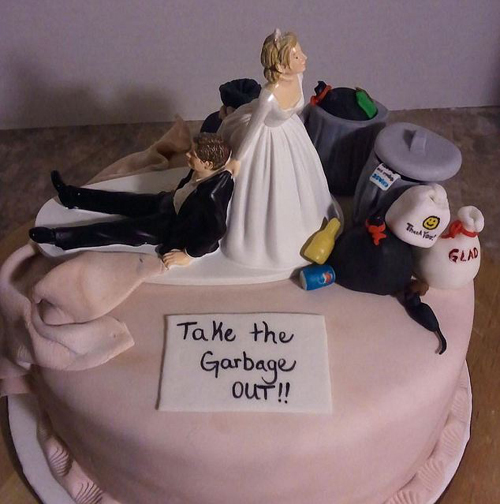 4. Evil thoughts lurking in your head? Express it with the well crafted divorce cake instead of giving in to the temptation. Burning your ex on the stakes or skinning him alive is okay as long as you get to do it with the aid of cream and icing sugar.
5. Feeling a trifle sad, looking at the beautiful plain gold band that had adorned your finger not so long ago? Give it a fitting adieu by wishing it RIP as you rest it in the coffin atop your divorce cake.
6. Getting to be free at last is certainly a blessed relief but what about your worldly goodies?  Its all going to be 'His' and 'Hers' now not 'Theirs'. Make a clean breast of your plans by showing how you intend to divide up your property. Yes, you can definitely opt for a confectionary will instead of just handing him a legal letter along with the list of articles that you want to keep.
7. Bury your past along with your marriage by means of a cemetery cake. You can also shed tears over it as you watch your marriage go deep down into  the creamy abyss of the divorce cake.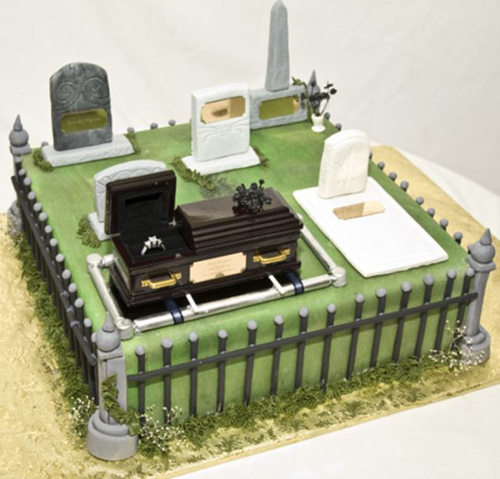 8. Has the decision for parting ways taken you by surprise. And there you were thinking that you've made her perfectly happy but who could predict the stab in the back? Well, make your feelings known courtesy this wonderful cake even as you say your Good Byes.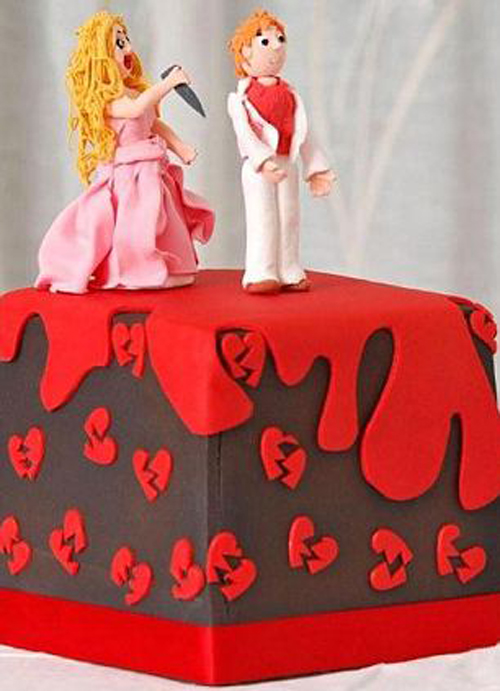 9. Everything comes with an expiry date nowadays and marriage is no exception either. Simply convey that the times up and its going to be curtains for your marriage by means of this meaningful cake if you feel the need to go ahead by yourself.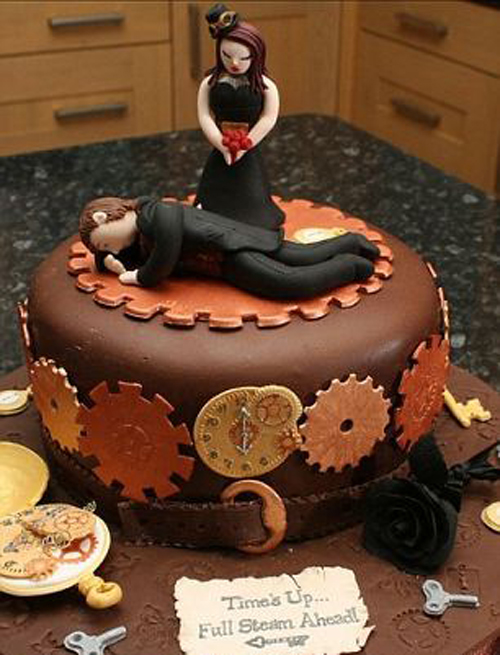 10. Had your marriage seemed like magic or were you entrapped by your spouse and yearn to bid adieu to the wedded bliss? Say it now with this colorful Wizard of Oz cake which has all the right ingredients to ring out your psycho ex and usher in the exciting new person yet to come into your life.
It's just not weddings or birthdays, even separation can be celebrated. After all isn't parting a sweet sorrow? Do take a look at these spectacular cakes and let us know what you think of them?
Image Credit- dailymail, studentbeans
Say 'I Don't' With A Delicious Divorce Cake