National Blueberry Muffin Day – Combining Health and Taste

10 Jul 2012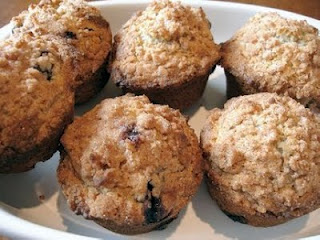 Food days always bring back fun and reasons to enjoy your favorite food and so is 11th of July, giving you a reason to to bite into those healthy blueberry muffins for breakfast! National Blueberry Muffin day was established so by the U.S. Department of Agriculture' in the year 1999 and again in 2003, intended to encourage the promotion and use of blueberries. So, isn't this the right time to celebrate and have the delicious muffins?
Tips to celebrate the day:
Nothing can be as fun and exciting than baking these delicious healthy muffins at home. You can bake these in batches, before the day or if you enjoy the fresh ones, bake them on that day itself. Prepare these in a variety of shapes using different moulds for your kids to enjoy.
Check the video below on how to make the muffins easily:
If setting up a kitchen and baking seems really a big task - nothing to fret about! Don't ruin this special day by making a mess in your kitchen - all you need to do is walk to your nearest baker or confectioner and pick up the special muffins they have for the day. Bring these home if you wish and enjoy while relaxing with some good music or movie.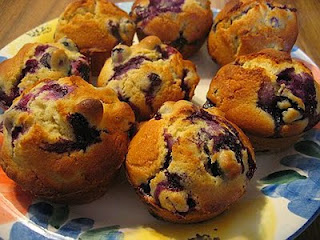 If you haven't partied since long or feel like calling friends at home - this can be a great opportunity. Increase their curiosity and eagerness by sending them e-cards about the day and how you wish to celebrate. You never know your friends may drop in with their own baked muffins - surely, going to add to the fun and excitement. Greet your friends with freshly baked muffins, coffee, snacks and ice-cream.  If baking is a problem for you or time a constraint, you can even order these delicious goodies online.
Some blueberry dishes to try:
What about health?
We all know that muffins are not the healthiest options for breakfast - but when we are talking about blueberries, its certainly about plenty of health benefits from this superfruit. To increase the health count of these muffins, you can reduce the quantity of sugar or use honey instead of sugar. You can also use applesauce instead of butter and have these muffins in abundance without feeling guilty.
Celebrate the day in your own style and way- eat muffins with your family and friends and enjoy.
Image credits: socratesbookreview thegoodapple      
National Blueberry Muffin Day – Combining Health And Taste