Enjoy National Pina Colada Day

9 Jul 2012
You do not have to be on the beach necessarily or party hard to celebrate National Pina Colada Day on 10th July! It's a day to relax,  sit back and enjoy this tropical drink! Come summer and we start thinking about cool cocktails and flavoured drinks to keep us fresh and cool -  it's the perfect time to enjoy this delicious sweet beach cocktail. Here are a few facts which you will love to know about this day.
Interesting Facts:
What does 'Pina Colada' mean?
'Pina Colada' in Spanish means strained pineapple. No wonder, pineapple juice is the main ingredient of this beverage!
Where was this first prepared?
This frozen drink was first created in Puerto Rico in 1954 – ever since then its popularity spread across the globe. This was first created as a signature drink at the famous Caribe Hilton of Puerto Rico.This was the official beverage of Puerto Rico for almost 30 years. Now, you will find many variations of this drink – its truly quite tough to decide which is one is better.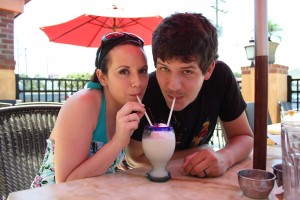 How is the drink prepared?
This beverage is the result of several years of experimentation and research. It is actually a delicious blend of rum, pineapple juice  and cream of fresh coconut. It is garnished with fresh pineapple wedge and cherries. It can be served on the rocks or blended as per choice.
How to celebrate the day?
Your options are many:
•    Prepare several variations of the drink at home and enjoy indoors. Call your friends, play some great music, serve a few mouth-watering snacks and Pina Colada in abundance – what else do you need?
Check out some tips to make Pina Colada at home:
powered by ifood.tv
•    If you are lucky to be close to any beach – just pack your drink in abundance and sip this chilled drink throughout the day under the beach umbrellas. Walk on the beach, run in the waters for sometime or just be lazy and relax and keep sipping your favourite - perfect way to spend a summer day.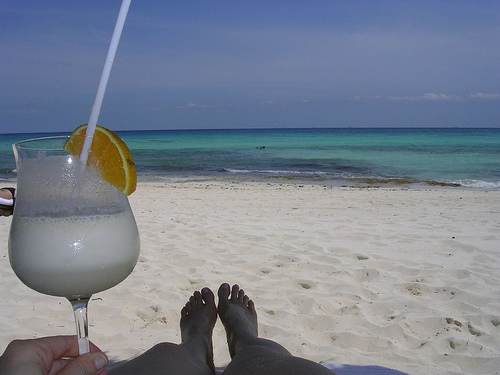 •    Check out the restaurants close to your home – have pizza with Pina Colada to celebrate the day. Restaurants and malls often come up with offers, discounts and promotions for this special day – don't miss the opportunity.
These were some options to try out on this day – have fun and enjoy the day.
Image credits: lilbitof
itsmeanagha, theyearoflivingunofficially
Enjoy National Pina Colada Day