Ways To Celebrate National Chocolate Pudding Day

25 Jun 2012
Another motivation and reason to have your favorite dessert – June 26th is National Chocolate Pudding Day, so why not celebrate the day to the fullest? Forget all thoughts about calories and weight watching – this is a fun day to explore a variety of puddings and digging into it as much as possible. Here are some interesting facts about the day and a few ideas to celebrate it as well.
History of the day:
The day is known to have originated sometime around 17th century, when sweet puddings were made for the first time using nuts, sugar and flour. Initially these looked like cakes but their popularity never declined. In 19th century, Alfred Bird, a famous English chemist, is known to have prepared egg free custard powder which became the base for modern day pudding.
Variations of the Chocolate Pudding:
If you are looking forward to celebrate the day, you must know about the main preparations of the famous chocolate pudding. You may choose to prepare it at home or have it at your favorite food joint – what are you going to ask for?
Here are two of the most popular varieties:
A simple Chocolate pudding is prepared and served chilled. This is thought to be a variation of simple custard and made with chocolate flavorings, starch, sugar and milk.
Baked Chocolate flavored pudding which has a texture quite similar to cake is also served on the day. This is made using baking powder, eggs, cocoa powder, sugar and flour.
So, how to you plan to celebrate:
Invite your friends:
No celebration can be complete without friends. Just invite them over – you can send them a National Chocolate Pudding Day e-card. Its surely going to create a thrill and enthusiasm about the day.
Arrange contests for your guests:
You can plan contests for your friends – they can prepare chocolate pudding in unique styles and let the best taste and flavor win. It will add to the excitement and truly going to be fun.
Serve Chocolate Pudding in style:
Be creative with the pudding you prepare. You can serve  it with animal shaped cookies or colored sprinkles. Try out layered chocolate pudding trifle in a neat beautiful glass bowl. Plan a variety of toppings for the  dessert which will make each cup of  it  very unique.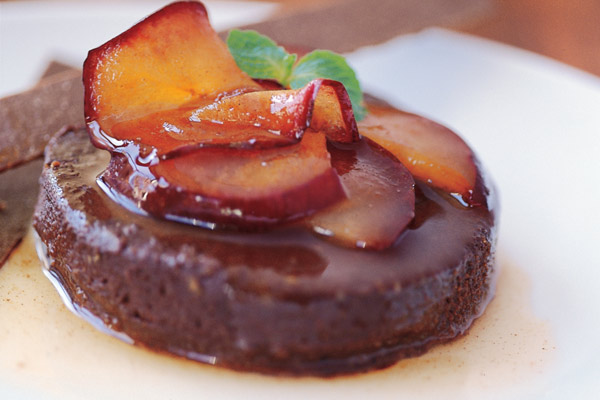 Visit your favorite restaurant:
Check out what your favorite restaurant has to offer for the day. Confectioners and retailers often have discounts, promotions and free gifts to make the day even more special.
Make your own version of Chocolate Pudding and celebrate the day in your own way – make it special for your friends and family in every way you can! Your dessert is surely going to be a delectable treat for everyone.
Image credits: nortonfamilyrecipes, recipestowritehomeabout, gliving
Ways To Celebrate National Chocolate Pudding Day