Celebrate Health On National Vanilla Milkshake Day

20 Jun 2012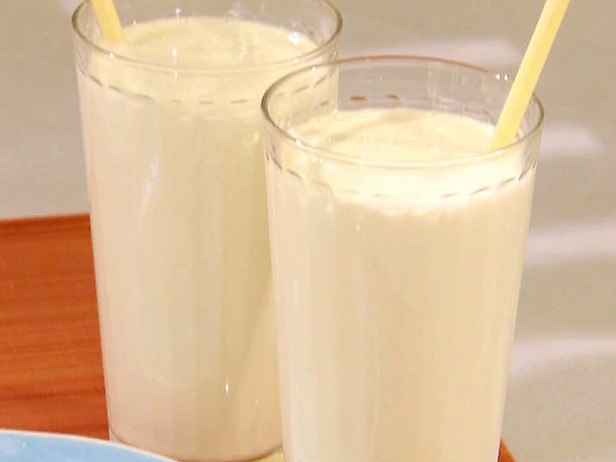 When it comes to milkshakes, all of us do agree that vanilla milkshake had been a favorite during our childhood days and continued to top the list of favorites even during adulthood. It is pleasing to know that June 20th is celebrated all over the country as National Vanilla Milkshake Day - a day specially dedicated to our favorite drink. Restaurants offer slight variations of the milkshake but the delicious flavor of vanilla is retained whatever be the  variation. If you never celebrated the day, give it a try this year - you are certainly not going to regret your decision.
History of the day:
Super delicious vanilla milkshakes first appeared in the year 1885 when they had the consistency of eggnog. Its consistency and taste changed in the later years when in 1922 it was much similar to the virgin variety of classic syrup. A special day was dedicated to the milkshake from 1957 onwards when people started having a large number of varieties of this drink on this day. The tradition continued, though the preparation style and its flavor changed a bit. Now it is prepared using flavored syrups, ice-cream and syrup which is all blended together to form a comforting dessert drink.
561913-milkshake-made-at-home.jpgsaxeivetht-lrecf4rqe-z9syawved0caoq8wc4hwusgafqjcnfinrk1vdfem-fkwzanp2wqqay-kq
What to do on this day?
Start the day by hitting the gym if you are calorie conscious - its certainly going to give you lots of peace of mind and no guilty pangs - you can enjoy the day as much as you can. However, if you choose to celebrate the day at home with your family, nothing can be better! Make your own yummy milkshakes and add toppings of your choice. Make a tall milkshake and add whipped cream and cherries as the topping to give it a traditional and rich look.  You can also add crushed almonds as garnish. If you wish to burn all those additional calories, just walk to the nearest restaurant where you can enjoy a few more varieties of the milkshake.
Is nutrition on your mind?
Well - forget calories and weight watching for the day! The rest of the year can be for your calorie monitoring and efforts to lose weight. Milkshake is prepared using milk so you will be getting the benefits of calcium in abundance which helps to strengthen the bones and help in their development. You will be having cherries which are considered to be good antioxidants helping your body fight against infections and will help to build your immunity levels.
So, gear up forthe National Vanilla Milkshake Day and make it just another reason to spend a good time with your family and friends.
Image credits: freeextras
movierecipes, gluttonanonymous
Celebrate Health On National Vanilla Milkshake Day