How To Grill The Perfect Steak On Father's Day

14 Jun 2012
Cooking the perfect steak  for your father may prove to be a little tricky especially if you do not have an inkling about what he actually wants. Most fathers would like to have their steaks rare, a sign of the macho image that men seem to thrive on, yet others might want to go for the more common medium rare type while a selected few might actually prefer the meat to be well-cooked. Whatever be the case, it is time that you gave it a try. After all it's Father's Day on the 17th of this month and you would like your Dad to be well pleased with life. So why not start by serving him the best steak that he ever ate. Here's how you can go about it…
Easy Tips for Cooking the Perfect Steak 

 
1.       The Cut

Check with your Dad if he has any particular preference when it comes to prime steak cuts. Opt for the classic cuts like the tenderloin, T-bone or filet mignon if you want to make it special. The moistness of the succulent meat can be retained if you select the proper cut which has a band of fat in the middle. You can also go for the new and trendier cuts that are popular now. The flat iron steak will actually help you to impart a tenderness to the steak that is hard to beat while the top sirloin steak containing a long flap of muscle will give your Dad something to chew on. However, simply choose the bone-in rib steak if you cannot find the fancy cuts readily. You can never go wrong with this one.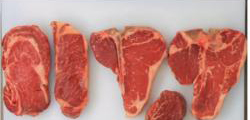 2.       Thickness
A hot and sizzling thick steak is sure to whet your Dad's appetite this weekend. You need to remember that the thickness helps in cooking the meat evenly and you can actually avoid the meat from being overcooked or burnt. A three-inch thick steak can be perfect if you want it to be grilled just right.

 
3.       Thawing
It would be best if you can remove the steak from the refrigerator a good half an hour before grilling it. Placing it on paper towels in order to absorb the moisture would ensure the browning of the steak evenly. Be sure to spare the time for preparing the steak.

 
4.       Seasoning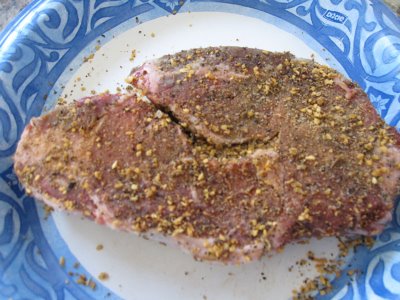 You can let your imagination soar when it comes to the seasoning. However, do stop to think if your Dad is a no fuss person. A simple sprinkling of kosher salt would do in that case. It is going to be his tastes that should be given importance now. Here are a few seasoning ideas that you can try out.
Crushed cloves of garlic or garlic powder.
Ground pepper or whole roasted pepper corns pressed into the surface of the steak.
Juice of half a lime or lemon.
Hot Chili powder if your father is game for something spicy.
Soy Sauce for giving the steak an Asian twist.
Create a special marinade of beer and lime juice for your Father and watch him enjoy the sharp taste on this special day.

 
5.       Grilling

Take your pick of charcoal, gas or an electric grill. While electricity may serve you better when it comes to time, nothing can beat the charcoal or wood grill which imbibes the steak with a special charred and woody flavor. Be sure to pre-heat your grill before placing your meat on it. You do need to listen for the hissing sound as the meat hits the white hot grill. Sear the meat and flip it over carefully with the aid of tongs or a spatula when you see the bottom half turning brown in color. It is advisable not to use a fork while trying to flip the steak as you may accidentally cause the juices to flow out thus making the meat dry. Grilling on high heat for 1-3 minutes on either side repeatedly is a good idea in order to cook the meat properly. You can also lower the heat and keep the steak on the grill for an additional 5 minutes if you want it to be medium-rare or well-cooked.

 
6.       Serving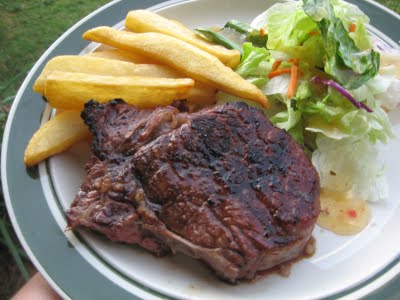 You should be prepared to allow the grilled steak a standing time of 15 minutes before you proceed to cut and serve it on a warm platter.  Keep his favorite accompaniments in mind and serve the steak accordingly. Some of the popular items that you can put alongside his grilled steak are:-
French Fries or mashed potatoes. You can also replace it with a large baked potato if you want him to switch to healthier options.
Charred onion rings and grilled mushrooms.
A crispy green salad that will ensure that he gets his fill of veggies on the D-day.
Brown , multigrain or rye bread to mop up the juices from the steak.

 
Try out the above-mentioned tips and grill the steak to perfection for Father's Day. Watch your Dad polish off his plate and then hold it out for more. Happy Father's Day!
Image Credit- blog.karlaskitchen ; yolandascakesenglish.blogspot ; junkfoodblog ; yousufbawany.wordpress ; opoxmagazine.blogspot ; barbequemaster.blogspot
How To Grill The Perfect Steak On Father's Day