10 Delicious Ways To Celebrate International Pickle Week
17 May 2012
"On a hot day in Virginia, I know nothing more comforting than a fine spiced pickle, brought up trout-like from the sparkling depths of the aromatic jar below the stairs of Aunt Sally's cellar,"  are the famous words of  the Founding Father, Thomas Jefferson. Crunchy, crispy, and flavorful, pickles make wonderful and delectable alternatives to sweets and chips. Join us on this "International Pickle Week" as we celebrate the goodness of "dill-icious" snappy and fresh pickles.
While pickle is a term used generally in the United States to denote "a small cucumber preserved in vinegar, brine, or a similar solution," it need not always be restricted to cucumber alone. You can try carrots, onions, other vegetables, and fruits. Here are 10 such recipes you can try out this special week (May 15 to May 25. Psst…its 10 days actually) dedicated to pickles.
Rich with the goodness of onions, the bread and butter pickles are sure to become your favorite. The onion compliments the cucumbers really well. It looks and tastes good on top of the salads and grilled veggies.
Crunchy cucumbers pickled in vinegar, sugar, dill seed, celery and kosher salt and refrigerated overnight is possibly the easiest way to enjoy your summer yields.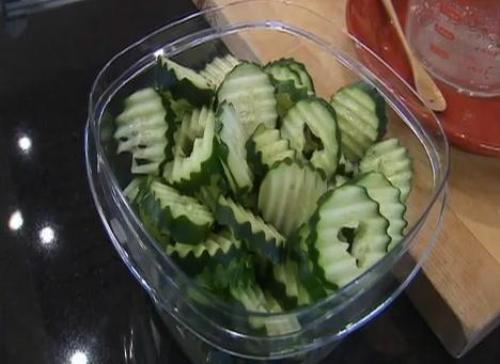 3. Sweet and Spicy Pickled Padrone Peppers 
These beautiful looking pickles taste excellent. The sweet and spicy aspects are nicely balanced too. You can always add more peppers, if you prefer them to be more spicy.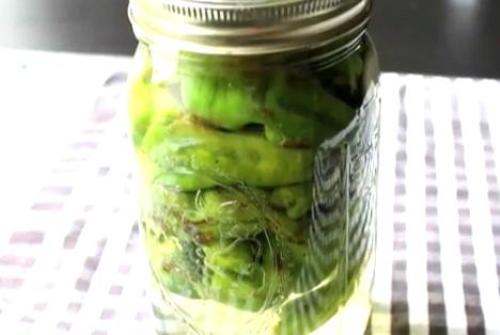 4. Cucumber Pickle Oi Jangajji 
Try this pickle! It is not only nutritious, but looks fabulous and tastes delicious! The Korean version of cucumber pickles, it offers a fabulous treat to spicy food lovers.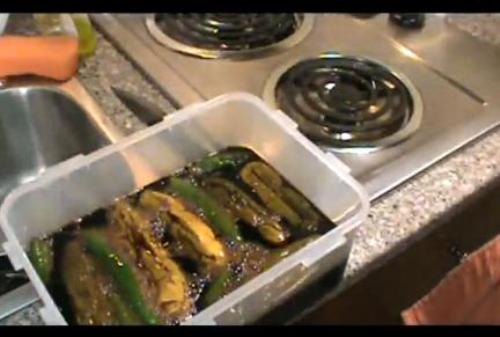 5. Plum Pickles 
Are you in the mood for something exquisite? Then try this plum pickle. They come out pungent and have a nice crunch to them.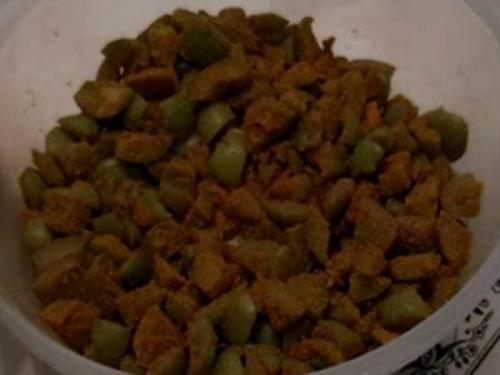 6. Easy Pickled Grilled Vegetables 
It is quite a simple task. Grilling renders a mild smokiness and an extra sweetness to the caramelized vegetables. What a perfect complement to a platter of barbecued pork, or grilled chicken.
This is the best way to make use of those excess beans that you come across in your garden. These were surprisingly good and spicy, provided you add red pepper flakes to them.
8. Grandma's One Minute Pickles 
No brining, no marinating, yet the pickles taste fabulous! Tossed in a delightful balsamic vinegar dressing, these make delightful accompaniments for salads and sandwiches.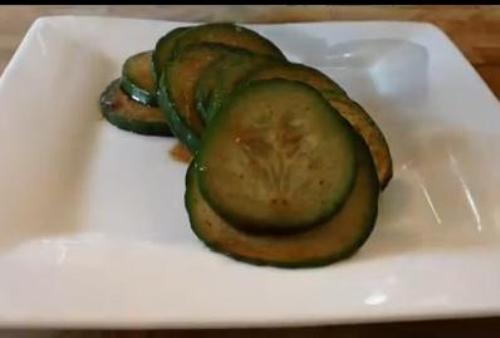 This is an exotic pickle idea you ought to try out this season. The flavors of cinnamon and clover render a delightful aroma to these delicacies, conjuring you to delectable treats!
10. Pickled Onion 
This is the simplest, yet tastiest of the pickles. A sweet delicate pickle with the flavors of apple cider vinegar! A perfect recipe to add to the fun of pickle week.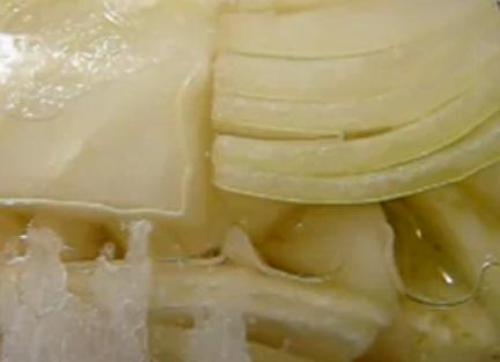 10 Delicious Ways To Celebrate International Pickle Week