Top 10 Gorgeous Delights For National Chocolate Chip Day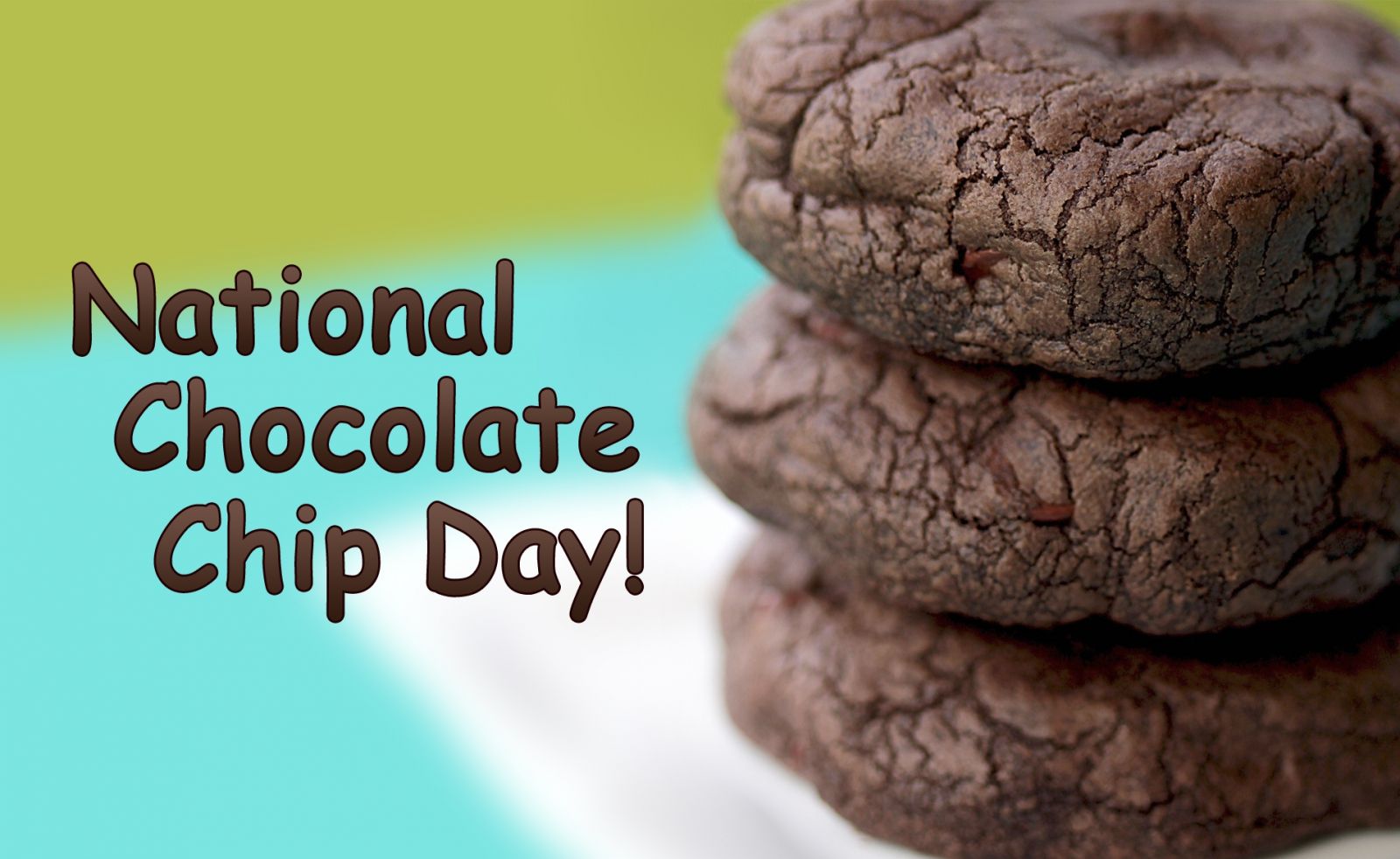 "Life is like a box of chocolates - you never know what you're going to get", said Forrest Gump. And, I feel that he said this with the "National Chocolate Chip Day" in mind. Today is May 15 – a day dedicated to these amazingly little morsels of pleasure! Just imagine what would have happened to the countless muffins, cookies, and cakes had the chocolate chips not been invented,? Therefore, you ought to celebrate this invention whole-heartedly. Before I take you into the world of these decadent goodies, let us make a short journey into the past…
A Sneak Peek Into The Past
When I did a little bit of research, I found that the credit of this invention goes to "Ruth Graves Wakefield." According to the story, Wakefield ran out of baker's chocolate while she was baking a batch of chocolate cookies. The clever woman chopped up the semi-sweet chocolate morsels and used them in the place. However, they did not melt. Thus, chocolate chip and chocolate chip cookies were born. And, this happened somewhere during 1930s. Nestle, the chocolate giant, started producing the "Toll House Chocolate Chips" two years later, and you can guest rest of the story…
Lip Smacking Chocolate Chip Delights
Take a virtual tour of these astonishingly beautiful delights and feel yourself drooling over them…
The first ever creation using chocolate chip! How can you leave this out from your celebrations? Bake a batch of these crunchy delights and serve them warm and fresh out of the oven alongside a cup of coffee!
2. Breakfast Chocolate Chip Pancake
Nothing could replace these charming pancakes to kick off the celebrations on this special day. Rich with the goodness of whole milk and eggs, these should be served warm with warm chocolate drizzling over the pancakes.
3. Dark Chocolate Wheat Thins Sandwich Cookie
Made using wheat thins, these sandwich cookies look and taste scrumptious! What you can do is place a few of the semisweet chocolate chips atop the spread Nutella to enjoy a divinely rich indulgence. Melt chocolate chips, add roasted nuts to it, and then coat the chips-filled sandwiches in the luscious mixture! Wow!
Do you love cheesecakes, but wish to enjoy smaller portions? Then, this is the right choice. These little bites are easy to make and they taste fabulous. Prepared using an Oreo curst and cream cheese filling with chocolate chips, these dessert delicacies are sure to be adored by kids and adults alike.
5. Chocolate Chip Fudge Brownies
A dense and fudgy brownie, it is versatile equally as a snack and dessert. It is easy to make, as you need just one saucepan to mix all the ingredients. Mix all the ingredients and bake in a 350°F oven for about 18 to 22 minutes. The brownies are ready to be enjoyed.
6. Homemade Chocolate Walnut Chow Mein Bites
This makes of the melted chocolate chips. The chips are melted along with butterscotch chips and paraffin. Chow mien and roasted walnuts are added to the mixture and allowed to cool well before refrigerating them for about 60 minutes. A mildly sweet treat, it needs very few efforts.
7. Chocolate Chip And Candied Ginger Blondies
This does sound a little odd, but the combination is worth trying out. The candied ginger adds a zing of energy to the slightly sluggish chocolate blondie. The rich golden delight melts in your mouth, making you crave for more.
8. Chocolate Chips and Espresso Ice Cream
This is a treat for all those who love chocolate and coffee. A coffee flavored ice cream filled with the specks of the chocolate chips! A luscious combo that yields a decadent dessert!
Indulge in a heavenly dining experience as you bite through this mesmerizingly good pie loaded with the luscious morsels. Packed with the richness of butter, eggs, and brown sugar, this yummy pie gets a mild crunchiness from the inclusion of walnuts! Voila! This is definitely something you should never miss out!
10. Chocolate Chip And Walnut Muffins
A subtly sweet treat packed with the goodness of walnuts and richness of semisweet chocolate chips, these are decadent treats worth enjoying throughout the day.
How Nutritious Are Chocolate Chips?
Of course, you ought to know about this! 1 tablespoon of Nestle Semisweet Chocolate Chips yields 70 calories, of which 36 calories are contributed by 4 grams of fat, and rest from carbohydrates. Nevertheless, you can find an excuse to munch a handful of these tiny "devil" infused delights today!
I do agree that you can buy these goodies from you baker, but making them at home will pep up your spirits and help you join in the mood of the moment. So, pull on your apron, and start baking, because today is the "National Chocolate Chip Day"!
Image Credit: ifood.tv, tumblr.com, thedailysmash101.blogspot.in, sprinklecharms.blogspot.in, whatdoiknow.typepad.com, mehanskitchen.blogspot.in, fabuloussavers.com, lac998.blogspot.in
Top 10 Gorgeous Delights For National Chocolate Chip Day