Get Nostalgic On National Buttermilk Biscuit Day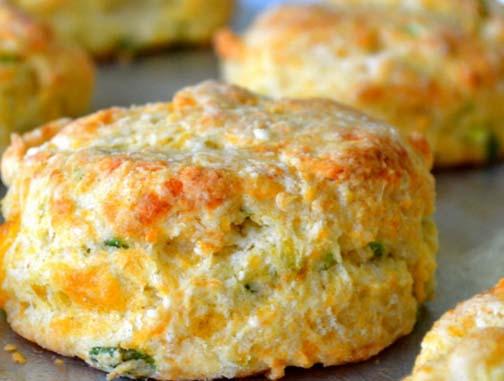 Even though fancy pastries have created a space for themselves in today's culinary world, the age-old tradition of munching on biscuits remains intact even today. No wonder there is this special day dedicated to one of the oldest biscuits – the "National Buttermilk Biscuit Day"! These baked delights always remind me of the good old-fashioned home baking and cooking. Nothing is more satiating than munching on these hot, freshly baked biscuits with a cup of coffee and your friends. So, start celebrating right off with a solid breakfast of buttermilk biscuits.



How To Celebrate?

These bite-sized dleights are one of the most popular goodies in the Southern United States, and these flaky, butter biscuits make delicious accompaniments to any meal or can form the base of a meal. Therefore, you do not, in realty, need any special reasons to celebrate this day.
And, how to celebrate is quite a simple question to answer. You are sure to get these tasty biscuits from your nearby baker or enjoy a lunch accompanied by these delights at your favorite restaurant down town. You can even try baking these pint-sized munches at home. Homemade buttermilk biscuits are healthier and tastier delights. You can always pep up the taste of these goodies by adding twists onto their flavors. Add in some cheese, garlic, or you can even toss in some bacon! Or, just top these biscuits with ham like Michelle Obama, who served ham-topped buttermilk biscuits during Mother's Day Tea at White House!

So, if you are looking forward to do something different today, then slather these goodies with some fresh butter and start munching! I am sure you can find an excuse to munch on a few! 

Check out this video to know how I plan to celebrate!



How Nutritious Are Buttermilk Biscuits

A 4-inch buttermilk biscuit yields 357 calories, with 148 calories rendered by fat and 180 calories by carbohydrates. Rest of the 18 calories comes from protein. You can use whole-wheat flour instead of refined flour for healthier goodies. A word of caution here! Each of this biscuit contains 4 grams of saturated fat, which accounts for about 22% of the daily-recommended serving. The levels of sodium can also be over 500 mg, depending on the serving. Hence, be a little cautious while you indulge in these delights for a hale and healthy heart!

If you find baking to be intimidating, then you should seize this opportunity on the "National Buttermilk Biscuit Day" and indulge in baking. So, how are you going to celebrate this day? Do not forget to share your thoughts here!

Image Credit: ifood.tv

Video Credit: youtube.com