Top 10 Dishes For A Zestful National Shrimp Day

10 May 2012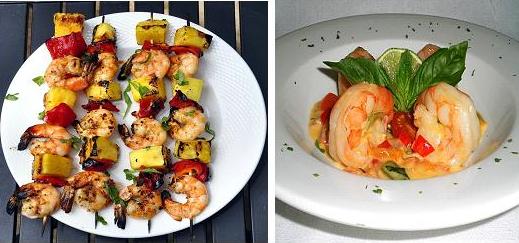 Despite being America's favorite shellfish, the shrimp consumed here comes mostly from the Gulf Coast, Pacific Coast, and the Atlantic. No wonder there is a "National Shrimp Day" specifically designated for these tiny, delectable seafood!. These delights are available throughout the year in assorted forms – shelled, unshelled, raw, cooked, fresh, or frozen. The best way to indulge in this day would be to feast on some sizzling shrimp dishes. Delve deep into the world of mouthwatering delicacies made using this shellfish.
10 Chic Shrimp Delicacies
Try these delights prepared using this seafood to celebrate this special day, provided you do not have shrimp allergy.
1. Shrimp And Cheddar Cheese Omelet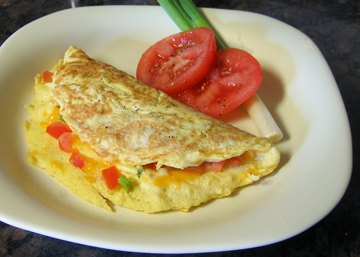 A delicious breakfast option, the inclusion of this seafood renders an alluringly delectable touch to your omelet. Loaded with cheddar cheese, the omelet gets a subtly spicy touch from the inclusion of pepper. You can adjust the flavors as per your wish. A handful of finely chopped tomatoes, a dash of paprika flakes, or some more cheese – the choice is yours.
2. Spinach, Shrimp, And Cheese Soufflé
This baked breakfast delight offers you an opportunity to kick off your day in a healthy and tasty way. Packed with the goodness of spinach and shrimp, the soufflé gets the creaminess from Parmesan.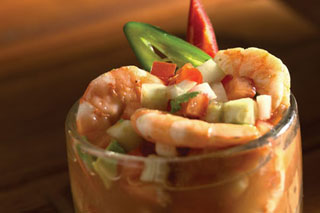 A savory appetizer, this cocktail is packed generously with some tasty and healthy delights. Tomatoes, brown onion, avocado, and cucumber, it is flavored with garlic, bay leaf, peppercorns, ketchup, hot sauce, and lime juice!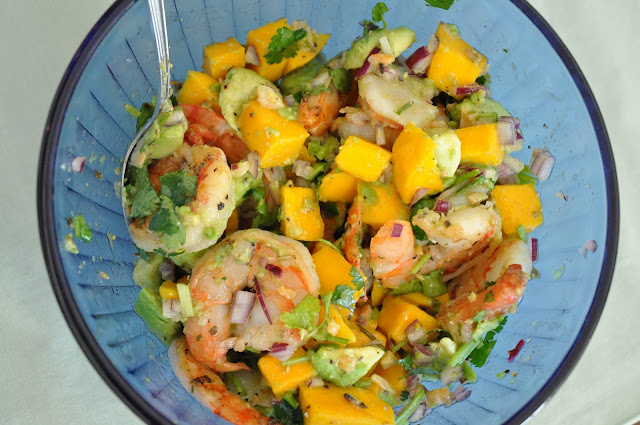 It is the season of mangoes, and this recipe makes use of ripe, golden yellow mangoes. The fusion of rich and sweet mangoes with fresh avocadoes and cooked shrimp leaves is amazing on the palate. Seasoned with sesame seeds and poppy seeds, this salad is a refreshing treat on this special day.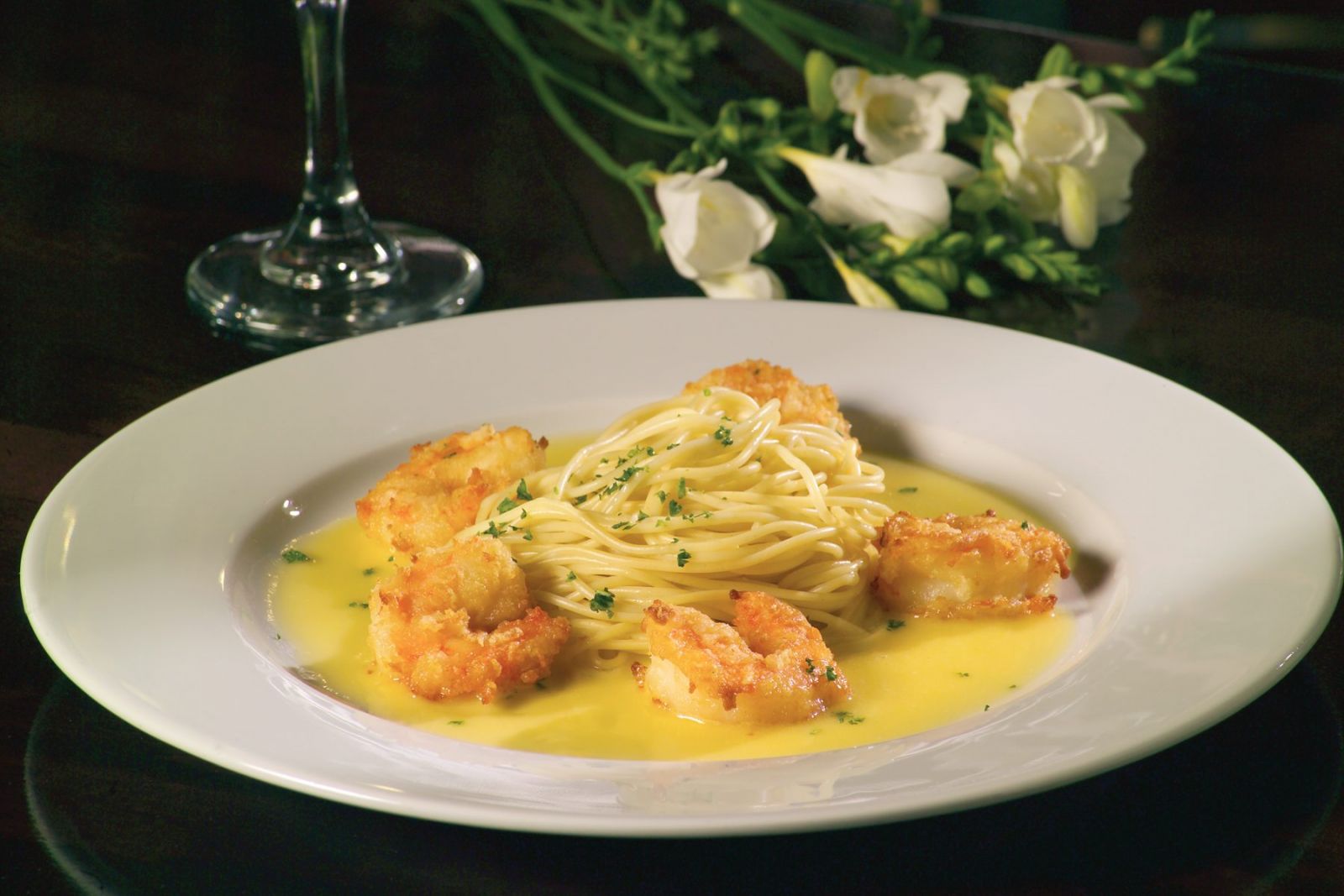 This super easy dish tastes just fabulous! Shrimp, marinated in cream, is dredged in flour and sautéed before broiling.  Voila! It is mouthwatering!
6. Shrimp And Sun Dried Tomato Pizza
This is one of its kinds of yummy delights! This Italian delicacy gives you a chance to enjoy double dose of cheese. Yes, it has Italian Fontina Cheese as well as Mozzarella. The goodness of fresh basil and sun-dried tomatoes will never fail to enrich the aroma and flavor of the pizza.
7. Hickory Grilled Barbecue Shrimp
You have two reasons to try this BBQ delight – one it has shrimp. Secondly, it is the National Barbeque Month. Therefore, a BBQ delight is necessary-include in your festivities. Amazingly simple and delightfully delectable!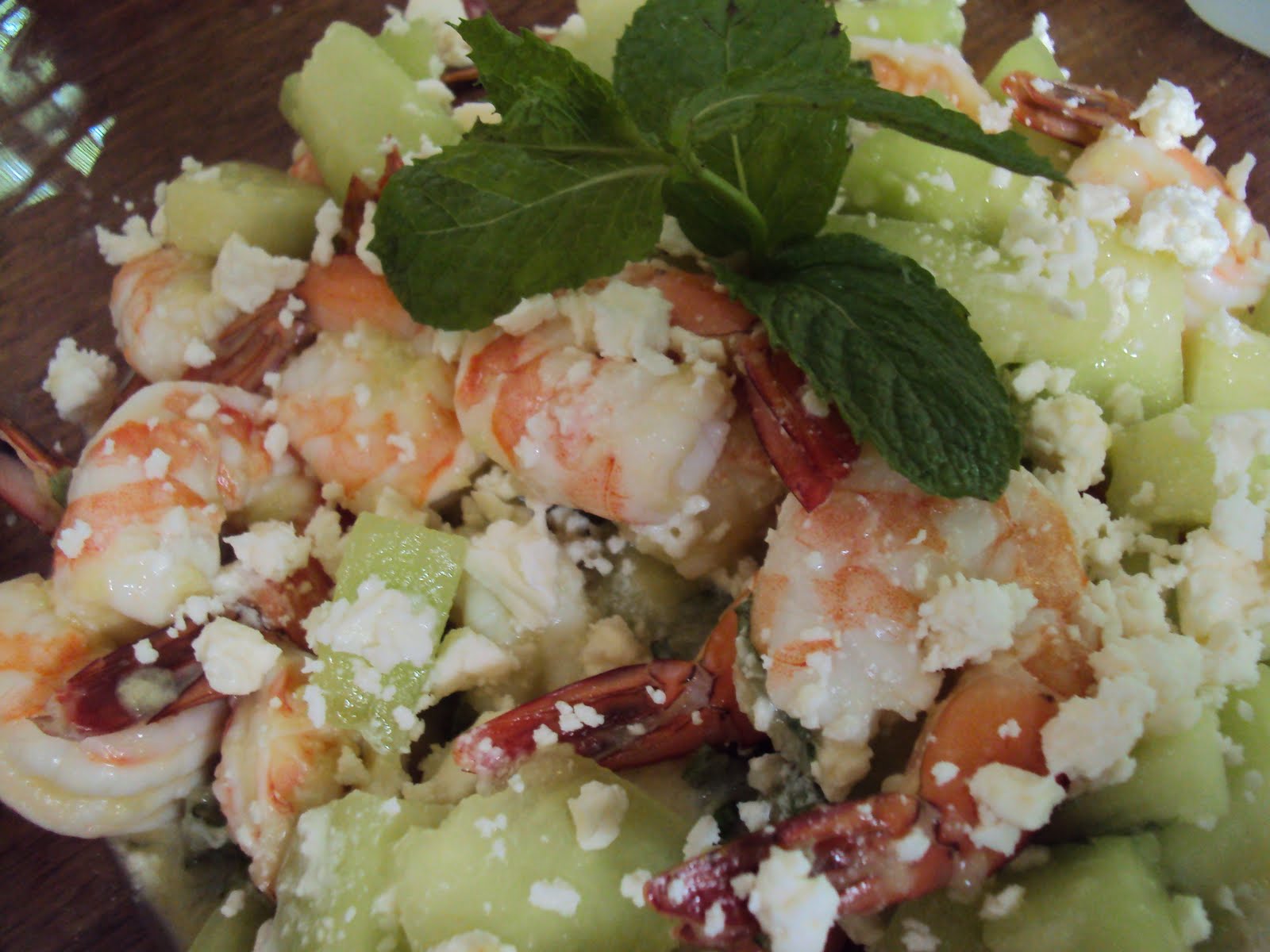 This slightly tangy chilled salad is definitely a summer cooler. The cold combo of shrimp, celery, and lime juice enriches with the inclusion of melon balls. The mayonnaise dressing renders a tempting creaminess.
Hard-boiled eggs is topped with mayonnaise and mustard flavored shrimp and garnished with chives! Treat for the eyes and palate.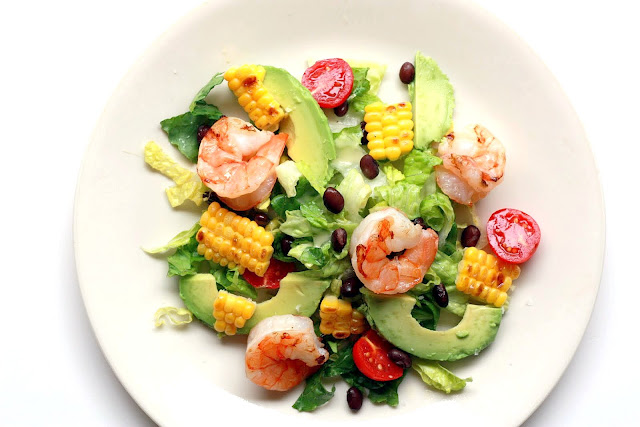 A spicy treat for the spice lovers, it is flavored with pimiento, green pepper, chili powder, and French dressing. A crunchy fresh corn goes perfectly with the oceanic flavors of shrimp.
How Nutritious Is Shrimp?
So, now before you start celebrating, let us catch up with some nutritional trivia about this seafood. This lean protein-packed shellfish is a natural source of dietary cholesterol, and hence, is ideal to be relished as a part of a healthy diet. The good news is that 1 ounce of raw shrimp gives you just 20 calories, with just 28.67 grams fat making it a healthier alternative to chicken and fatty cut beef. Deep-frying or scampi-sautéing adds the calories. Hence, it is advisable to relish these seafood delights by steaming, grilling, or boiling them.
The table is set and the dishes have been arranged. What are you waiting for? Start celebrating "National Shrimp Day" now!
Image Credit: yummymummykitchen.com, lacocotteverte.com, nwittling.blogspot.in, ifood.tv, wikipedia.org, andshecancook.wordpress.com, curiouslyravenous.blogspot.in, italltastesgreektome.blogspot.in, mamoru2000.blogspot.in
Top 10 Dishes For A Zestful National Shrimp Day