Top 10 Foods To Celebrate National Barbecue Month

4 May 2012
What an exciting way to kick start summer! A whole month dedicated to delicious barbecue dishes! Yes, May is the "National Barbecue Month." With the summer breeze filling the air, this month gives you some splendid moments to ignite your grills and slap on the tasty delights. From chicken to pork and bell peppers to pineapples and sandwiches to burgers, you have numerous options to try out. This blog takes you through a mouthwatering tour of such charred delights as well as gives you a few tips to make this month more exciting! 
10 Lip Smacking BBQ Delights To Honor National BBQ Month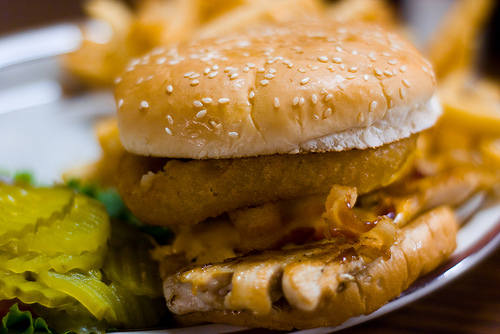 A delectable sandwich, this brings together two age-old delicacies. Chicken breasts grilled and flavored with BBQ sauce and pepper and served as a sandwich topped with pickles and cheese – mouthwatering!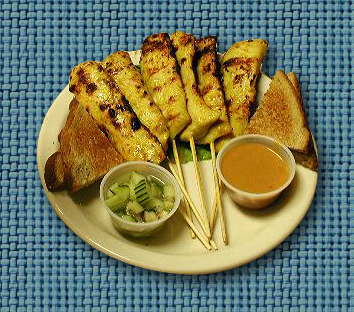 If you have never tried this BBQ delight, then you are sure to be swept off your feet by the succulent flavors of this delight. Chicken strips marinated in coconut milk, ground coriander, curry powder, fish sauce, and chili oil mixture are skewered and grilled on an indoor grill. Serve along with homemade peanut sauce for the ultimate pleasure.
A renowned Korean delicacy, it is a rich dish loaded with wines and condiments. Make sure you choose to serve this dish along with a Korean rice or noodles.
Flavored with chili sauce, this sweet and piquant combo is a great party food. You can relish this as an appetizer or serve as a side dish along with a spicy BBQ sauce.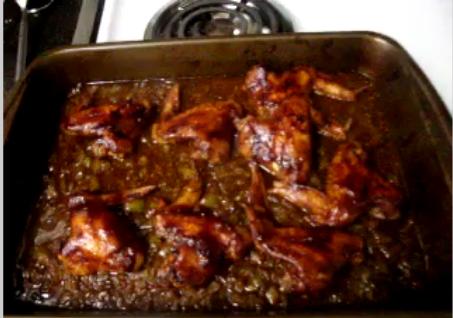 A meaty grilled delicacy, it is a tantalizing treat that is sure to satiate the taste buds of even the fussiest eater. Easy to make, it is an essential dish you should try preparing to celebrate this special month.
The oldest among American meat delicacies, it, once upon a time, used to be a popular street food. The hickory smoke flavor barbecue sauce along with Louisiana hot sauce and spic brown mustard render a marvelous taste to this dish.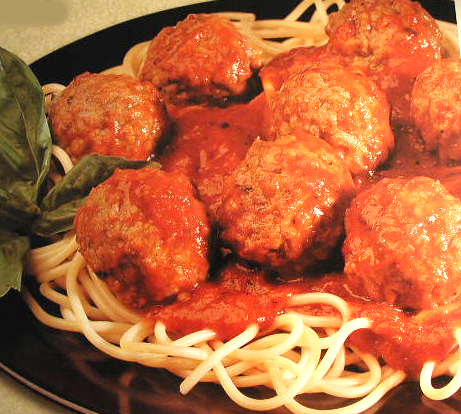 While they taste fabulous when served fresh, the taste gets better over the next day as the flavor steeps in. Assorted spices, Worcestershire sauce, coffee granules, lemon – the blend of flavors is exotic!
Filled with pecans, these simple, yet elegant desserts come with the flavors of clover honey and brown sugar. A zestful way to end a humble barbecue meal!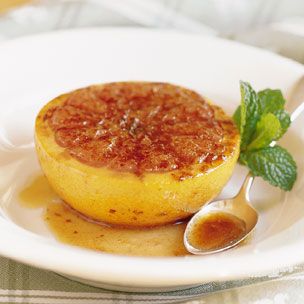 Packed with the aroma of cinnamon and flavored with honey, this buttered grapefruit makes a great dessert idea for your BBQ party.
The richness of chocolate complements the simplicity of peaches. Serve them fresh, right after grilling, for a warm dessert or serve alongside ice cream of your choice for a fire and ice combo.
Interesting Ways To Celebrate "National BBQ Month"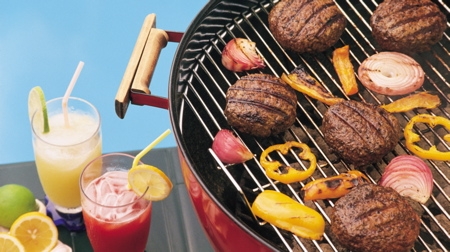 1. Organize A Potluck BBQ Party
Potluck is a zesty way of bringing together people. Plan – whom you want to invite, what to grill, and which all games you would like to indulge and so on – well in advance, so that you will not goof up. A beach BBQ is a fabulous idea; even a poolside party sounds good!
2. Go Veggie With This BBQ
BBQ is not synonymous with meat. Go veggie the whole month. You can try veggie kabobs and BBQ sandwiches for your lunch and dinner. Grill the summer veggies and fruits! Zucchini, corn, bell peppers, onions, pineapples, guavas – these make great veggie delights.
3. Treat Yourself To A Weekend Bonanza
If you have a busy schedule that you cannot celebrate the whole month, then choose one weekend. Lesser the dishes, lesser your chores are. Moreover, you will be able to unwind and relax completely before you start your hectic week again. You have Mother's Day falling during the second Sunday of this month. So, that gives you yet another opportunity to showcase your grilling skills! You can opt for a Memorial Day BBQ party as well.
4. Go Innovative
You can try a new BBQ recipe, may be the one your friend has been treating you for years! Try assorted marinates and seasonings every time you grill; change the method of preparation. Think out of your comfort zone for innovative ideas for added fun!
Last, but not the least! Do not forget to check out "Dickey's Barbecue Pit." This Texas-based barbecue chain will be giving out barbecue, shirts, and giveaways as a part of their BBQ month celebrations. You can check out at "Dallas-Fort Worth metroplex." "We're so honored to be the fastest growing and largest barbecue franchise," says Roland Dickey, the junior president of "Dickey's Barbecue Restaurants, Inc." "We're always looking for exciting ways to reward our customers and their love for our great barbecue."
Hotdogs, sausages, chicken, hamburgers, veggies, and fruits – Voila! The items are ready! Now that you have all you need, it is time to celebrate "National Barbecue Month." Get going!
Image Credit: hpba.org, shapeasmile.com, ifood.tv, secrettkitchen.files.wordpress.com, anotherbeancreation.blogspot.in, eatingandliving.blogspot.in, hiphostess.blogspot.in, domessticated.com
Disclaimer: The images used in this blog are purely meant for representative purposes. The final dish could vary in visual appeal. 
Top 10 Foods To Celebrate National Barbecue Month