Top 10 Cookies For Mother's Day
30 Apr 2012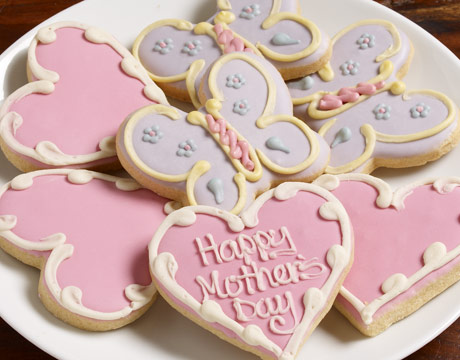 Make your mother feel special this Mothers' Day with an assorted cookie gift hamper.  There are countless websites and bakeries from where you can order them, nevertheless, homemade cookies are special - especially because they are filled with the affection and care you have for your mom. Bake a batch of each of the cookies mentioned below! Your mother is sure to feel proud of you! Read on to know more about the bite-sized delights ...
Decadent Bite-Sized Delights To Make Your Mom Happy
1. Low Sugar Peanut Butter Cookie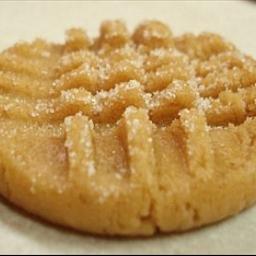 Treat your mom to some tasty, yet low sugar crunchy delights with this simple peanut butter cookie. This recipe calls for the use of granular sugar substitute instead of sugar, and hence, yields cookies that are lower in calories. Make sure you prepare some fresh ginger tea to pair with these munchies.
Slightly tangy, slightly sweet, these cookies reflect the beautiful fusion of summer and spring. Packed with chopped walnuts and brown sugar, these cookies make great choices as desserts and snacks. The good news is that you need to spend hardly half an hour to get these ready. Serve alongside lemon jam and a iced lemon tea.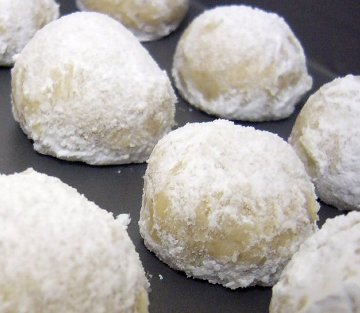 An easy to make cookie idea, it gets its distinct flavor from macadamia nuts. Rolled in sugar – twice – these sugary, pale brown cookies are treats you can relish with your mom as you take a walk down your memory lane…
An overdose of chocolate, it will remind your mom of her childhood. Made using instant chocolate pudding mix and prepared biscuit mix, it makes a perfect companion for hot mocha topped with oodles of whipped cream.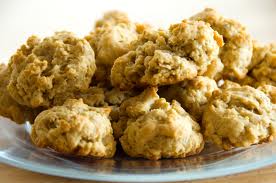 Rich with brown sugar, these cookies make luscious eats. Packed with chocolate and English toffee bars, these cookies make perfect pairs for hot as well cold chocolate. Serve them alongside a double thick chocolate milkshake with vanilla ice cream floating atop!
6. Chocolate Chip Pecan Cookies
Chocolate goes well with pecans. While the semisweet chocolate chips add a luscious appeal, the pecans render an irresistible crunchiness. Serve them warm, right from the oven, along with a mug of steaming hot coffee! Voila! There is no better way to impress your mom!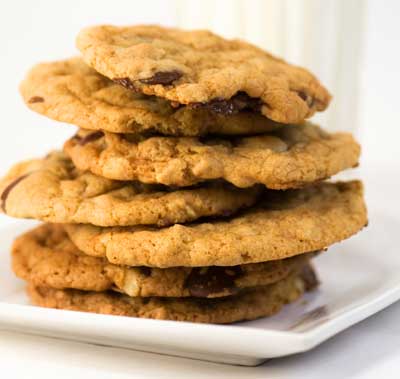 Surprise your mother with a recipe that she once used to bake for you. These oatmeal delights are not just tasty; they are quite a healthier choice too. You can serve them as desserts or pair them with a cardamom flavored tea to be served as snacks.
You need not be an expert to bake these bite-sized goodies. The lusciously butter butterscotch flavor gets added boost when walnuts are incorporated into these cookies. A crunchy and delicious delight to pep up this special day! Add a handful of roasted cashews or pecans for a twist from classic flavor.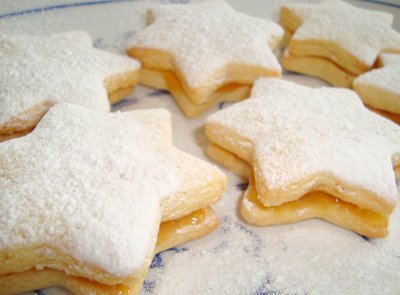 Made using whole wheat flour and sweetened with warm honey, these delightful goodies come with a gooey apricot filling. These make a healthier cookie choice for your dear one!
10. Prairie Cookies
Easy to make cookies, they come loaded with assorted dry fruits and nuts. Raisins, sunflower seeds, chocolate chips, slivered almonds, and rolled oats – the combo is tempting.
These are just the basic recipes; you can personalize them by shaping them according to your desire. Now that your cookies for Mother's Day are ready, it is time you pack them into a beautiful gift hamper. Make sure to pen down a few words for your mom as you gift her these wonderful cookies!
Image Credit: blog.glossybox.co.uk, parispastry.blogspot.in, saturdayeveningpost.com, mackintoshtoffee.files.wordpress.com, whatscookingamerica.net, 21nogluten.files.wordpress.com
Top 10 Cookies For Mother's Day