Indulge Your Taste Buds On Grilled Cheese Sandwich Day

12 Apr 2012
A delicious grilled sandwich packed with oodles of cheese and butter – who woudn't love it? And, to think that this very day is dedicated for all those  who adore this American favorite. Before we start the celebrations, let us take a short tour of about this delicious food…
What Is A Classic American Grilled Cheese Sandwich?
The origin of this American recipe can be traced back to the 1920s. It was an affordable snack initially, prepared using inexpensive cheese and bread slices. Changes are bound to happen and the grilled cheese sandwich is no exception. Now, you can see  countless variants of this staple food available across the school cafeterias, diners, and cafes with millins swearing by it.
How Do I Celebrate?
Quite simple! Just make one at home and relish it fresh along with a glass of fresh juice or a beer as you watch your favorite movie! Nevertheless, the ideal pairing would be a bowl of fresh, roasted tomato soup. If you're looking to celebrate this national holiday in a more interesting way, then there are some gooey wonders in store for you!
Check out the 109 Cheese & Wine! The place is offering $5 grilled cheese sandwiches – throughout the day! Yes! "We will be hosting Mr. Himes at 2:45 for a visit to 109 Cheese and The Marketplace. Questions for Mr. Himes are welcome," says 109 Cheese owner Todd Brown. And, there can be a special visitor too! So pick them while they are still hot!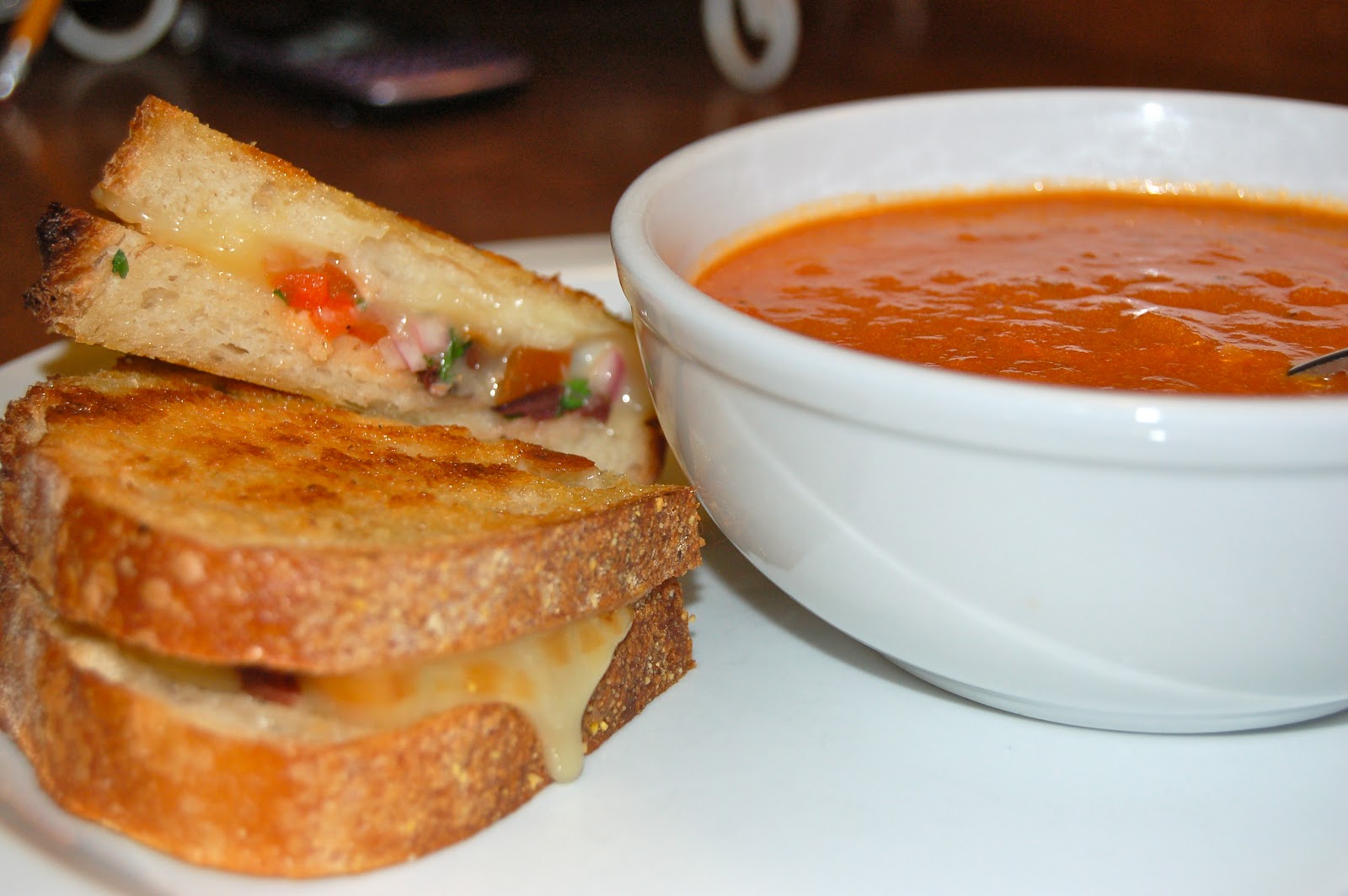 Coming down to Washington, you can pick the gourmet grilled sandwiches from Bayou Bakery! The place offers you calorie-dense munchies, with pimento cheese sprad generously atop a luxuriously buttered toast.
Or, perhaps, the Room 11 sandwich – that comes with the sharp New York cheddar and subtle hints of shallots served alongside marina! The perfect comfort food for a romantic night!
You can pick your favorite ones from Birch and Barley as well as Quarry House Tavern or you can tell me where I can find a tastier one!
How Nutritious Is A Grilled Cheese Sandwich?
To be very precise, the figures are for a sandwich that is prepared from 50 grams of white bread, 21 grams of American cheese, and 10 grams of butter. So, one sandwich yields 271 calories, with a total of 28 grams of carbs, 2 grams of dietary fiber, 8 grams proteins, and 15 grams of fat. Of the net fat content, saturated fat contributes 9 grams while cholesterol renders 39 mg.
How to enjoy the day in a healthier way? Ok, there are some handy tips.
1. Cut down the butter to half or even better, choose a low fat margarine instead of your creamy, luscious butter.
2. Choose brown bread over your favorite white sandwich bread.
3. Ditch your favorite cheese for a low fat version
Last but not the least, you can add freshly sliced veggies to render that healthy touch!
So, what are you going to add to your grilled cheese sandwich this National Grilled Cheese Sandwich Day? You can simply pick a few from the best grilled cheese sandwiches of America and celebrate if you are too feeling too lazy to innovate! Do be sure to share them with me!
Image Credit: ifood.tv, cookingrut.blogspot.in
Indulge Your Taste Buds On Grilled Cheese Sandwich Day