Top 5 Dishes For Tamil New Year
11 Apr 2012
Varshapirappu – the New Year – is one of the much-anticipated celebrations in Tamil Nadu, after Deepavali and Pongal. Being a auspicious occasion, the dishes served on  the occasion are also quite special. Enjoy the day with these traditional recipes!
Popular Varshapirappu Dishes
1. Vepampoo Pachadi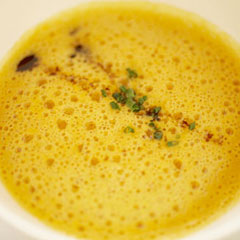 The neem trees are filled with tiny, fresh leaves, which purify the air and render a healthy touch. This particular dish makes use of the tender leaves along with the fresh mangoes and has the flavors of jaggery as well as tamarind. This dish is an integral element of this day's celebrations with neem and jaggery reflecting the two phases of life. This dish is often served as an offering.
2. Amavadai
This crunchy, deep-fried delicacy makes use of tuvar dal in its preparation. Soaked tuvar dal is ground along with red, chilies, green chilies, a pinch of asafetida, and salt to a coarse mixture. Shaped into thin flat rounds, these are then deep-fried to dark brown. You can add finely chopped curry leaves to the batter before shaping into rounds and frying. You may add onions, if your household traditions permit. Serve hot.
3. Morkuzambu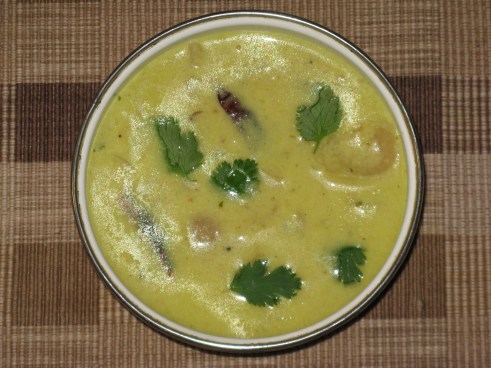 This is a curd-based dish that traditionally makes use of ash gourd in it. Cooked veggies are simmered in a ground mixture of coconut, cumin seeds, and green chili, after which the thoroughly whisked curds are added. Heat coconut oil in a pan; add mustard seeds, red chilies, curry leaves, and a pinch of asafetida for tempering. Add the tempered mixture to the simmered gravy. Serve hot with rice and appalam.
4. Payasam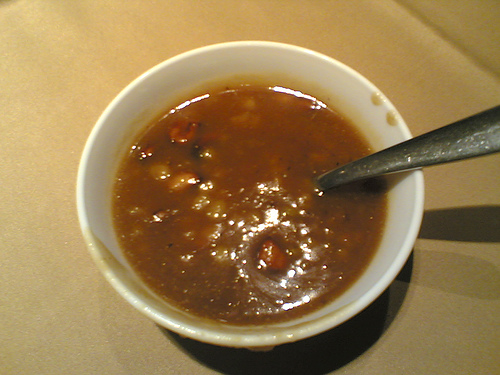 There are various variants, but the most popular among them is the one that is prepared using green gram dal and gram dal. The soaked mixture of lentils is pressured cooked until soft and then simmered in melted jaggery. Meanwhile the coconut milk is extracted and kept ready. Once the jaggery-lentil mixture starts boiling, the coconut milk is added and removed from fie. You can add powdered cardamom to enrich the flavor. Garnish with coconut pieces and cashews roasted in clarified butter.
5. Poli
This is quite different from the Puran Poli that is served in North India during the festive seasons. This dessert is prepared using refined flour and comes with a filling made using cooked gram dal and jaggery and flavored with a little cardamom. Knead refined flour with water and a pinch of turmeric powder to a smooth dough. Make small balls out of the dough and roll each into a small circle. Now, place the filling, shaped into a small ball, and roll out again. Place each of the filled-rolled dough on a flat saucepan [tawa] and cook with ghee until you get brown spots on either sides. Serve hot with ghee.
These are just few of the Tamil New Year dishes. Sambar, mango pachadi, cucumber pachadi, neem flower rasam, appalam –  also find a prominent place in the feast. Served on a banyan leaf, the Varshapirappu meal is enjoyed along with the family! As a rule, non-vegetarian dishes are not included  this day.
Tamizh puthandu vazhthukkal! Happy Tamil New Year to all!
Image Credit: ifood.tv, savithakitchen.blogspot.in, kaaramahaaram.wordpress.com, newindianlifestyle.blogspot.in, tamilspider.com 
Top 5 Dishes For Tamil New Year