Top 5 Dishes For Bengali New Year
11 Apr 2012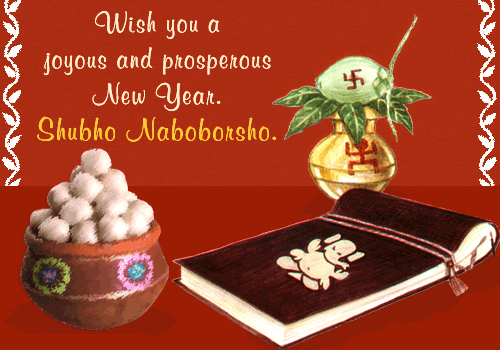 Pohela Boishakh or Poila Baisakh is observed on the 14th or 15th of April every year in West Bengal and Bangladesh. The festival is famous for its rich and vibrant multihued celebrations and a mesmerizing array of Bengali New Year dishes. This marks the beginning of a new financial year as well. Special offerings are made to Lord Ganesha, the Lord who is believed to eliminate the obstacles and Goddess Lakshmi, the goddess of prosperity and wealth. Here are some of the dishes that add zest to the day's festivities!
Popular Pohela Boisakh Dishes
1. Panta Ilish
This is a traditional New Year Bengali dish. Panta is a word that indicates soaked. This dish is prepared using Panta Bhat - leftover rice that is soaked in water. To be very precise, it is a platter of Panta Bhat  served along with fried Hilsa fish, dried Shukti fish, achars, onions, and green chilies. Even though deep-fried fish is the tradition, if you are a health freak, then you can opt to grill the Hilsa.
2. Fish Cutlet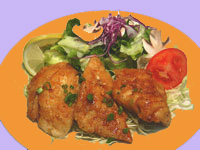 A very tasty appetizer idea, it is made using fresh water fish. Flavored with assorted spices, including, coriander – powder and leaves, cumin, green chili, and ginger, these deep golden brown delicacy tastes fabulous when relished hot. This, I feel, is an exhilarating way to start the festive meal.
3. Dhokar Dalna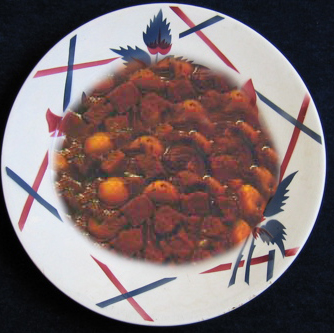 This is a simple and authentic Bengali dish. It consists of fried lentil cakes simmered in a light and delectable gravy. The steamed lentils are shaped into cakes, fried until those turn golden brown, and then, simmered in a gravy rich with the flavors and aromas of ginger, cumin, red chili powder, and bay leaf. Add a spoonful of ghee to render a more luscious aroma to the dish. Garnish with chopped cilantro leaves and serve hot with plain rice.
4. Kaju Aar Posto Diye Mangsho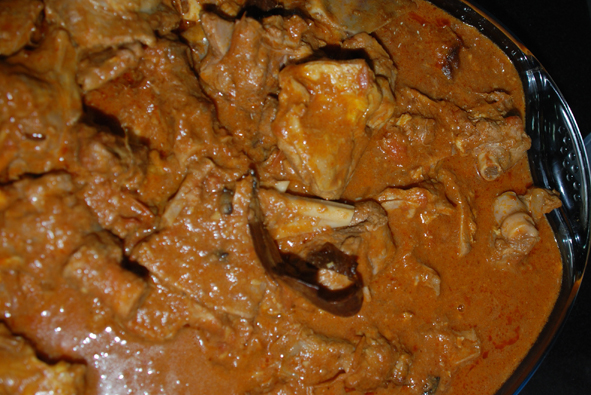 This is a spicy mutton dish where mutton is cooked in cashew gravy. Prepare a mixture by grinding cashews, poppy seeds, green chilies, garlic, and onion with curd. Marinate cleaned mutton pieces in this mixture before shallow frying in oil flavored with cardamom and cloves. The aroma of this dish is so luscious that you will forget that you are piling up calories!
5. Patishapta
To be very precise, the traditional form of this sweet crepe is prepared using rice flour with a coconut and jaggery stuffing. However, changes are always welcome. And, hence, you can choose to prepare a crepe with semolina, flour, and sugar and fill with a stuffing made using khoya and dried fruits. Whichever way you prepare it, it is a sweeter addition to your New Year festivities.
The Bengali New Year dishes are, traditionally, enjoyed with friends and family members. The dishes are served in utensils made of clay and people sit in the floor as food is served! 
Happy Pohela Boishakh! Shubho Naboborsho!
Image Credit: wikipedia.org, ifood.tv, tastespotting.com, ishitaunblogged.com,  scrapsgallery.com
Top 5 Dishes For Bengali New Year